Dow gave back 56, decliners over advancers 5-2 & NAZ fell 22. The MLP index fell 2+ to the 312s & the REIT index was flat in the 344s. Junk bond funds were mixed & Treasuries crawled higher. Oil dropped 2% & gold continued climbing higher.
AMJ (Alerian MLP Index tracking fund)
Light Sweet Crude Oil Futures,N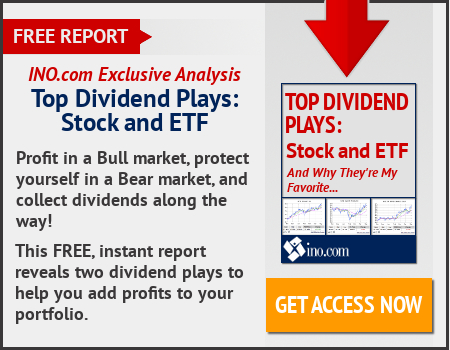 China's holdings of US Treasuries fell to the lowest level since Nov 2012, as the it draws down its foreign reserves to prop up the yuan. The biggest foreign holder of gov debt had $1.19T in bonds, notes & bills in Aug, down $33.7B from the prior month, the biggest drop since 2013, according to the Treasury Dept. The portfolio of Japan, the 2nd largest holder, fell for the first time in 3 months, down $10.6B to $1.14T. Saudi Arabia's holdings declined for a 7th straight month, to $93B. China sold an estimated $570B in foreign-exchange assets from Aug 2015 to Aug 2016 in an effort to keep the currency from plunging, according to an estimate by the US Treasury. It reiterated that China's efforts to support the yuan were preventing a rapid depreciation that would hurt the global economy. China's foreign-exchange reserves fell $16B to $3.19T in Aug & are down from a peak of close to $4T in 2014. The reserves dropped another $19B in Sep to the lowest level since 2011. The report also showed net foreign buying of long-term securities totaling $48.3B in Aug. Total cross-border inflow, including short-term securities such as Treasury bills & stock swaps were $73.8B. Net foreign selling of US Treasuries was $24.8B in Aug, while foreigners purchased a net $2.73B in equities, $22.8B of corp debt & $29.6B in agency debt.
The ECB kept its quantitative-easing program & interest rates unchanged as suspense builds up over a possible extension of bond-buying later this year. The Governing Council left the main refinancing rate at zero, the deposit rate at minus 0.4% & asset purchases at €80B ($88B) a month, as predicted. "The Governing Council continues to expect the key ECB interest rates to remain at present or lower levels for an extended period of time, and well past the horizon of the net asset purchases," the ECB said. "The Governing Council confirms that the monthly asset purchases of 80 billion euros are intended to run until the end of March 2017, or beyond, if necessary, and in any case until it sees a sustained adjustment in the path of inflation consistent with its inflation aim." Draghi has expressed confidence inflation will return to the ECB's goal of just below 2% by early 2019 at the latest & the majority view of economists is that he will eventually extend QE to reach that goal.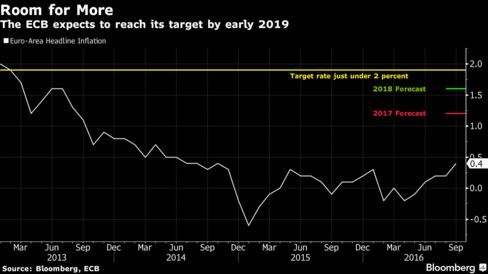 The ECB's position so far has been that QE will run until Mar "or beyond, if necessary." That the program has enough flexibility to secure a sustained return to the inflation target. Price growth, currently at 0.4%, is only slowly picking up.
ECB Leaves Stimulus Unchanged as Decision Deadline for QE Looms
Sales of previously owned US homes increased more than projected in Sep, showing residential real estate continues to contribute modestly to growth, National Association of Realtors data showed. Contract closings rose 3.2% to a 5.47M annual rate (forecast was 5.35M). Sales climbed 2.8% from Sep 2015 before seasonal adjustment. Median sales price increased 5.6% from Sep 2015 to $234K. The inventory of available properties dropped 6.8% from a year earlier to 2.04M. Solid job growth, a recovery in home values since the last recession & 30-year fixed mortgage rates near the lowest level since the 1970s are keeping residential real estate on a steady path forward. At the same time, home prices continue to outpace income gains, limiting the strength of housing & the market's impact on economic growth. A pickup in construction would give Americans more homes to choose from, boosting turnover & helping bring about more moderate price gains needed to attract a larger share of first-time buyers. Property listings declined on a year-over-year basis for a 16th consecutive month in Sep.
Earnings are not inspiring a lot of confidence in the stock market. Oil is a commodity subject to wild fluctuations. Asking a group of countries with different agendas to agree on anything is always difficult. Setting guidelines for lower production is no different. Meanwhile sluggish growth of the US economy is a dark cloud for stocks & that is not going away.
Dow Jones Industrials