Dow was off 2, advancers a little ahead of decliners & NAZ gained 5. The MLP index lost 2 to 301 & the REIT index rose 2+ to the 333s. Junk bond funds slid lower & Treasuries finally advanced. Oil tumbled to under 48 on doubts about OPEC production cuts (more below). & gold was also lower.
Dow Jones Industrials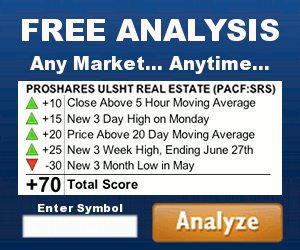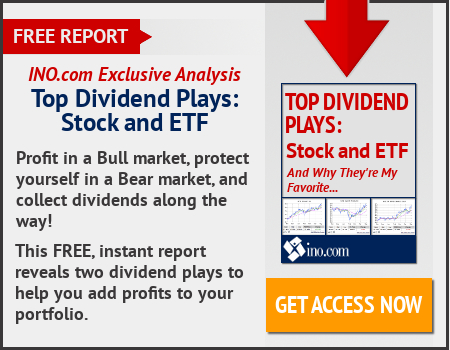 OPEC's internal disagreements over how to implement oil-supply cuts agreed to last month prevented a deal to secure the cooperation of other major suppliers. More than 18 hours of talks over 2 days in Vienna yielded little more than a promise that the world's largest oil producers would keep on talking. Discussions will continue in late Nov, just days before OPEC is supposed to finalize the accord that lifted oil prices to one-year highs. Non-OPEC nations ended talks with the group without making any supply commitments, Brazil's Oil & Gas Secretary Marcio Felix said after the meeting. Brazil won't restrict its oil production, though it's willing as early as next year to host future OPEC conferences with the world's biggest producers. Azerbaijan's Energy Minister Natiq Aliyev said the outcome of the process hinges on Iran & Iraq, 2 nations that are more interested in increasing production than reducing it. While the meeting was a successful "first step," oil-producing nations need to continue dialog and "come up with real numbers" before cuts can begin, Kazakhstan's Deputy Energy Minister Magzum Mirzagaliyev said. A deal wasn't possible because internal OPEC talks reached an impasse over the role of Iran & Iraq, both of which want to be exempt from any cuts. While non-member Oman said it was willing to cooperate in a supply deal, it couldn't commit to a specific output cut until OPEC had its own agreement.
Consumer purchases climbed in Sep by the most in 3 months as incomes grew, signaling momentum in the biggest part of the US economy. The 0.5% advance in spending, which accounts for about 70% of the economy, followed a 0.1% decline the prior month that was revised lower, according to the Commerce Dept. The forecast called for a 0.4% gain. While the results indicate a solid handoff into Q4, disposable income, or the inflation-adjusted money left over after taxes, was little changed for a 2nd month, indicating wages will need to pick up to boost spending even more. Such support is needed to drive faster economic growth, which picked up last qtr despite softer household purchases. Nominal incomes rose 0.3% after a 0.2% gain. Rising inflation, however, is taking a bigger toll. Disposable incomes were up 2.1% from a year earlier, the weakest advance since Jan 2014.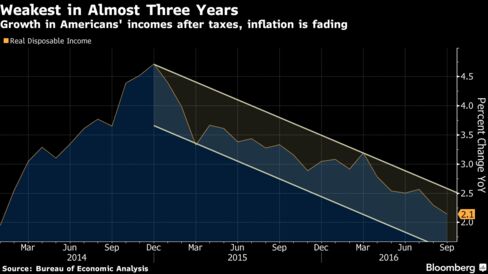 Inflation-adjusted spending rose 0.3% after a 0.2% decline. The advance in purchases included a 1.8% jump in durable goods.
The Institute for Supply Management's gauge of factory activity in the Midwest region fell to 50.6 in Oct from 54.2 the month prior. The projection expected a smaller decline to a reading of 54.0. This is the lowest reading since May. Readings above 50 point to expansion, while those below indicate contraction.
No great surprise on the outcome of the OPEC meeting. This group of countries has a track record of on agreeing to very little. Each country has a different agenda. The consumer spending data is encouraging, but on the other hand it might give the FOMC courage for a rate hike soon. Dow keep sloshing around above 18K as it has been doing for months.
Dow Jones Industrials