Dow gained 77, advancers over decliners better than 4-3 & NAZ went up 52. The MLP index was up pennies in the 313s & the REIT index added 1+ to the 343s. Junk bond funds were mixed & Treasuries remained weak. Oil slid back & gold was slightly lower.
AMJ (Alerian MLP Industrials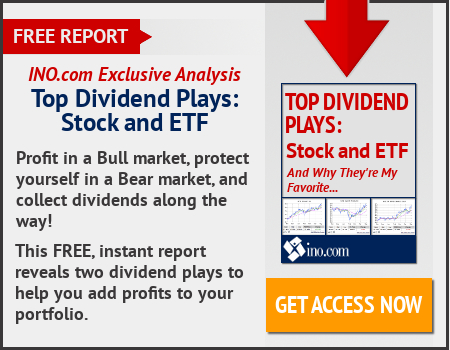 St. Louis Federal Reserve pres James Bullard said that a single US interest rate rise would be all that was necessary for the time being, repeating comments he had made recently. Bullard was speaking on the US economy & monetary policy before a conference co-sponsored by the Association for University Business & Economic Research.
VF Corp. fell after the apparel, footwear & accessories company slashed its annual guidance. Q3 EPS was $1.19 up from $1.07 per share. The estimate was for $1.15. Revenue fell to $3.49B, down from $3.53B last year & below the estimate of $3.63B. Jeanswear revenue, which includes the Wrangler & Lee brands, was down 6%, while outdoor & action sports, including the Vans & Timberland brands, was up 2%. The quarterly div was raised 14% to 42¢. VFC expects 2016 revenue to increase 2% to about $12.2B compared with the previous estimate of 3- 4% growth. EPS are expected to rise 3% to $3.13 compared with previous guidance of a 5% rise to $3.20. The stock dropped 1.60. If you would like to learn more about VFC, click on this link:
club.ino.com/trend/analysis/stock/VFC?a_aid=CD3289&a_bid=6ae5b6f7
V.F. Corporation (VFC)
Restaurant Brands International reported a rise in Q3 at its Burger King & Tim Horton stores, but the growth was much lower than a year ago. The company also reported better-than-expected adjusted EPS. Burger King sales rose 1.7% at established stores around the world. In the same period a year ago, the hamburger chain reported a 6.2% increase in sales. QSR said Burger King sales were hurt by "softness" at its US & Canada locations. The weakness was partly due to cheaper groceries, which are keeping Americans at home & cooking rather than going out to eat, said CFO Joshua Kobza. At doughnut chain Tim Horton, sales rose 2% at established stores around the world, compared to 5.3% growth a year ago. CEO Daniel Schwartz said sales were helped by new menu items, such as grilled bagels & a Greek-inspired wrap for lunch. Overall EPS was 36¢, in Q3. It reported adjusted EPS of 43¢, beating the 41¢ expected. The company posted revenue of $1.08B, below the $1.39B expected. The stock sank 2.33. If you would like to learn more about QSR, click on this link:
club.ino.com/trend/analysis/stock/QSR?a_aid=CD3289&a_bid=6ae5b6f7
Restaurant Brands (QSR)
The buyout news gave stocks a big boost, but not as much as might be expected. The chart below shows that the Dow is where it was 3 months ago. That's called churning. Others call it going nowhere. The record highs recorded earlier look like a distant memory & earnings can not be counted on for much help this qtr..
Dow Jones Industrials