Dow dropped 113, decliners over advancers almost 4-1 & NAZ fell 38. The MLP index gave back 4 to 309s & the REIT index lost 1+ to the 336s. Junk bond funds were a little lower & Treasuries were sold, taking the yield on the 10 year Treasury up to 1.77%. Oil slid back in the 51s from profit taking & gold was also lower.
AMJ (Alerian MLP Index tracking fund)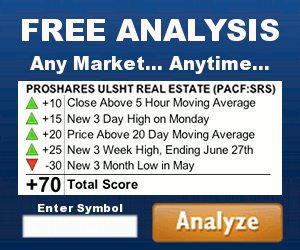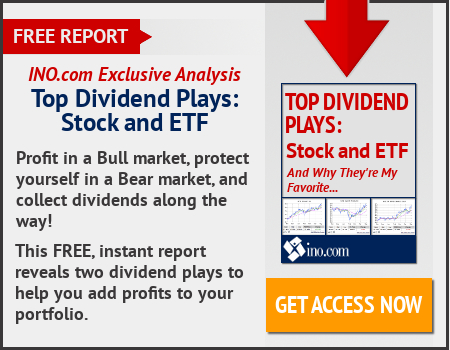 Oil supply & demand could come back into balance earlier than expected if OPEC's agreement to curb output is implemented, the International Energy Agency said. "Our supply-demand outlook suggests that the market -- if left to its own devices -- may remain in oversupply through the first half of next year," the IEA said. "If OPEC sticks to its new target, the market's rebalancing could come faster," according to the agency, which last month said the surplus would persist into late 2017.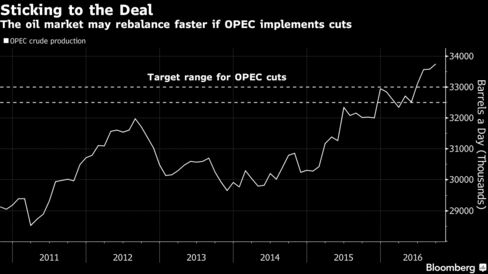 By agreeing to curb output for the first time in 8 years, OPEC has "effectively abandoned" the free market policy adopted in 2014. While the new strategy could help erode the "massive oil inventory overhang," there could be another surge in American output if prices rise to $60 a barrel. OPEC members agreed last month to limit their overall production to 32.5-33M barrels a day, ending their push to expand market share at the expense of higher-cost supplies like shale oil. While details remain unresolved over how to share the burden of cuts & whether other producers will cooperate, Brent crude has rallied to a one-year high since the deal was announced. US producers have taken advantage of the increase to lock in prices for future production & boost drilling." Now the real work starts," the IEA said, adding that "critical details" such as country quotas & implementation need to be worked out by OPEC's Nov 30 meeting is ready to join the effort to limit production, which could entail either an output freeze or cuts, pres Putin said yesterday. OPEC pumped a record 33.64M barrels of crude a day in Sep. Returning volumes from Libya, Nigeria & Iran, which are set to be exempt from the Algiers deal, suggest that "bigger cuts" would have to be made by others, notably Saudi Arabia, to meet the agreed target.
IEA Sees Oil Market Rebalancing Faster If OPEC Respects Deal
Alcoa, less than a month away from splitting itself in 2, reported worse-than-expected earnings growth in Q3 as lower alumina pricing & changes to aerospace delivery schedules dented revenue. The aluminum maker, by tradition the first major US company to report Q3 results. At the units that will form Arconic, revenue fell 1% from a year earlier to $3.4B, reflecting adjustments to delivery schedules in the aerospace industry & softness in North America commercial transportation & pricing pressures. The traditional metals operations -- which include smelting, mining & refining -- reported revenue of $2.3B, roughly the same as the year-ago quarter, reflecting continued low alumina prices & the impact of curtailed & closed operations. Over all, EPS was 33¢, compared with 6¢ a year ago. Excluding certain items, the company earned 32¢, up from 21¢ a year ago. Analysts expected 35¢. Revenue fell 6% to $5.21B, below projections of $5.31B. The stock sank 3.01 (10%). If you would like to learn more about AA, click on this link:
club.ino.com/trend/analysis/stock/AA?a_aid=CD3289&a_bid=6ae5b6f7
Alcoa Reports Worse-Than-Expected Quarter
Alcoa (AA)
Ford's luxury unit Lincoln is studying whether to produce cars locally in China, its China chief said, as its sales surge in the world's largest auto market. Lincoln nearly tripled its China sales in Q3 to 8.5K vehicles. Despite rapid growth, Lincoln sales distantly trail those of more established German competitors as well as American rival GM's (GM) Cadillac, all of which produce cars locally to avoid hefty taxes on imported vehicles. Lincoln is accelerating its entry into China with plans to have 65 Lincoln stores by the end of 2016, instead of previous plans of 60, with 80 planned for year-end 2017, Lincoln China pres Amy Marentic said. Marentic said the company will also open five to 10 smaller sales branches to tap into fast-growing auto sales in lower-tier Chinese cities. The company is additionally studying the possibility of local production, she said. "You're always looking for ways to optimize your business," Marentic added. YTD, Lincoln sales in China leapt 191% to 21K. Ford said it hopes its China sales will be boosted by a new version of its flagship sedan, the Lincoln Continental, to go on sale at Chinese dealerships in Q4. The stock was even. If you would like to learn more about F, click on this link:
club.ino.com/trend/analysis/stock/F?a_aid=CD3289&a_bid=6ae5b6f7
Ford (F)
The unofficial start to earnings season got off to a gloomy start with the earnings from AA. While it's not as influential as it was as a Dow stock, the report cast a dark cloud over the stock market. Big banks will report this week & it's always difficult understand their numbers because the are so many & they tend to go in different directions. Wells Fargo (WFC) is a biggie & its earnings will be unsatisfactory.
Dow Jones Industrials