Dow gained 88 (off earlier highs), advancers over decliners 5-2 & NAZ was up 36. The MLP index increased 5+ to the 313s & the REIT index added 2+ to the 338s. Junk bond funds were up a little & Treasuries are closed because of the holiday. Oil advanced into the 51s (more below) & gold was also higher (see below).
AMJ (Alerian MLP Index tracking fund))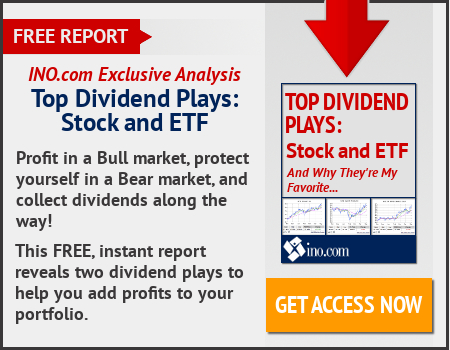 The oil-price could recover to $60 a barrel by the end of 2016, said Saudi Arabia's Energy Minister, just weeks after agreeing to cut supply for the first time in 8 years. The largest crude exporter will work with other producers to determine output caps and is "optimistic" about reaching a deal by the end of Nov, although OPEC shouldn't take action that would shock the oil market, Khalid Al-Falih said. Many non-OPEC producers have expressed a willingness to cooperate & the minister said he will meet his Russian counterpart in the next couple of days. "It is not unthinkable that we could see $60 by year-end," Al-Falih said. The oil market has "shifted" since 2014, when Saudi Arabia led OPEC to abandon its production ceiling in pursuit of market share, & it's now time to do something different, Al-Falih said.
Saudi Minister Says Oil at $60 by Year-End Not 'Unthinkable'
Gold rebounded to reclaim a key level after finishing at a 4-month low in the previous session. Dec gold rose $8.50 (0.7%) to settle at $1260 an ounce for the session. Gold's move above its 200-day moving average of $1260 is supportive from a technical perspective,. But it's still too early to determine whether the precious metal's recent weak trend has reversed.
The market may be increasingly pricing in the possibility the Federal Reserve will hike rates in Dec, but Chicago Fed pres Charles Evans was noncommittal. "December could be an appropriate time to do it, but I don't see any urgency either," Evans said. He noted that inflation remained below the Fed's 2% target. Evan's comments followed the closely watched nonfarm payrolls data, which showed the economy added 156K jobs in Sep, below expectations for 176K. But Evans said, "I thought it was actually a pretty good report," noting that household employment rose. And while the unemployment rate was rounded up very slightly to 5.0%, Evans was positive on the outlook. "When the labor force is continuing to expand a little bit, that's a good sign. Wages going up a little bit, that's a good sign. But it's still not really consistent with labor market tightness," he added. "[It's] not anything that's going to lead to inflation moving up above 2 percent and I want to get to 2 percent."
Fed rate hike in December? Chicago Fed President says there's no urgency
Oil talks are the only exciting event on this semi holiday. Bears were away, allowing the buyers to take the stock marker higher (although there was modest selling in the PM). Alcoa (AA) will report earnings tomorow after the close followed by the big banks. Expectations for earnings season are limited.
Dow Jones Industrials