Dow gained 55, advancers over decliners 3-1 & NAZ went up 60. The MLP index jumped up 5+ to the 281s & the REIT index added 2+ to the 355s. Junk bond funds were higher & Treasuries also rose in price. Oil added 1+ to the 47s & gold advanced 13 to 1327, near its highs since 2013.
AMJ (Alerian MLP Index tracking fund)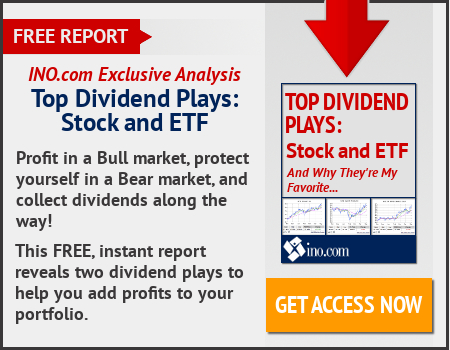 World energy markets, from butane in Asia to diesel in Europe & gasoline in Latin America, are feeling the ripple effect of the Texas deadly storm, highlighting the growing role of the US in the global oil industry. When Hurricane Katrina hit in 2005, the US exported just 800K barrels a day of mostly refined products. Today it ships more than 6M barrels a day of crude & fuels, an increase driven by a boom in shale production, the end of a ban on crude exports & the expansion of several refineries. The effect of Harvey on oil markets is opening an almost unprecedented opportunity for traders to make money, shifting around crude & refined products by ship. They're already amassing an armada of tankers to send European gasoline to the US & Latin America, while Asian countries are snapping up cargoes of liquefied petroleum gases, butane & propane mostly, to replace the loss of exports from Texas. After hurricanes Katrina & Rita hit the US 12 years ago, the Intl Energy Agency (IEA) released emergency petroleum reserves. This time around, there's no need as global inventories remain high, according to the IEA, though the agency "stands ready to act," it said. The Dept of Energy released a small amount of crude from strategic reserves today, meeting a request from a single refinery for extra barrels. The country's oil system remains severely handicapped after Harvey made a 2nd landfall between Texas & Louisiana on yesterday. Flooding & power failures have reduced US fuel-making capacity by about 4.25M barrels a day, a ¼ of the country's total & equivalent to the refining capacity of France & Germany combined. The drop in output has cut supplies to a major pipeline, which takes gasoline from Texas & Louisiana to the East Coast. Its operator shut its main diesel line late yesterday & planned to halt its gasoline link today. The move drove up US gasoline wholesale prices above $2 a gallon for the first time since Jul 2015. As traders scrambled to cover their positions, they sent the price spread between the most immediate futures contract & subsequent deliveries sharply higher. While fuel prices rally, crude markets are stumbling. With refineries across Texas closed, including the largest US plant, oil demand has dropped, putting pressure on prices from West Texas Intermediate (down 1.7% this week) to Brent.
Rep Pete Sessions (R-Texas) recognized the need for speed in getting federal funding for Harvey aid, saying, "I'm for doing it immediately." Sessions acknowledged Congress doesn't always act as quickly as necessary, adding, "Congress acts on emergency sometimes but not always timely, and I would like to see us, as quickly as possible, fill the coffers of what we see for at least 30 days." Sessions pointed out that though the numbers being discussed pertaining to gov aid are considerable, they pale in comparison to the money that will come from the private sector. "The federal government may pay $80 billion, you've got $920 billion that will be paid by people out of their own pocket, by insurance, by business to put this place back together, it is a massive undertaking."
As Pres Trump rallies support for his effort to overhaul the US tax code with a tour across America's heartland, an administration official teased that details of the plan will be released soon. Treasury Sec Steve Mnuchin said the White House & GOP leaders will release tax reform details in the coming weeks. Mnuchin also said the Trump administration intends to stay heavily involved in the effort to reform the tax code before the end of the year & will not just hand the reins over to Congress. Yesterday, Trump laid out the broad principles he hopes to see included in the final bill during a speech in Missouri, including a 15% cor tax rate. He also advocated for simplifying the tax code, cutting the tax rate for middle Americans & incentivizing companies to bring profits back onshore. Trump will meet with the chief tax reform lawmakers & officials, known as the "Big Six", on Tues, Congress' first official day back from Aug recess. Aside from tax reform, lawmakers have a list of other must-pass items on the agenda for Sep, including raising the US borrowing authority, the debt limit, & passing a spending bill before the onset of the new fiscal year in Oct in order to avoid a gov shutdown. When it comes to the debt ceiling, Mnuchin has long advocated for a clean bill, passed without reform rides attached to decrease the deficit over the long-term. When asked about the possibility of attaching debt ceiling legislation to a relief bill for the victims of Hurricane Harvey, Mnuchin said "at the end of the day, I just want it raised." Mnuchin gave lawmakers a deadline of Sep 29 to agree on legislation to raise the debt ceiling.
The number of Americans filing for unemployment benefits rose slightly last week, pointing to sustained labor market strength that should continue to support the economy. Initial claims for state unemployment benefits increased 1K to a seasonally adjusted 236K for the latest week, the Labor Dept said. Claims have now been below 300K, a threshold associated with a robust labor market, for 130 consecutive weeks, the longest such stretch since 1970, when the labor market was smaller. Upcoming reports will be impacted by Tropical Storm Harvey, which has devastated parts of Texas. The storm will probably leave some people temporarily unemployed & hamper the filing of claims. Economists had forecast claims rising to 237K last week. The 4-week moving average of claims, considered a better measure of labor market trends as it irons out week-to-week volatility, fell by 1K to 237 last week, the lowest reading since May.
Motiva Enterprises' Port Arthur, Texas refinery, the nation's largest, may be shut as long as 2 weeks for assessment of the plant & repair of any damage, sources familiar with plant operations said. The 603K barrel per day (bpd) Port Arthur Refinery was shut on Wed due to flooding from Tropical Storm Harvey.
Largest US refinery may be shut up to two weeks: sources
The month closed with late day buying. The Dow finished with a gain of about 60. However a major driving force in Sep will be Harvey & its aftermath which can drag on for months, maybe years. Additionally, they are watching a new storm coming from Africa. Sep has the makings of a highly volatile month for the stock market.
Dow Jones Industrials