Dow rose 27 (but off session highs), advancers over decliners 3-2 & NAZ shot up 66. The MLP index added 1+ to the 275s & the REIT index went up 2 to the 353s. Junk bond funds were off a tad & Treasuries edged lower. Oil (more below) & gold on upbeat economic data slid lower.
AMJ (Alerian MLP Index tracking fund)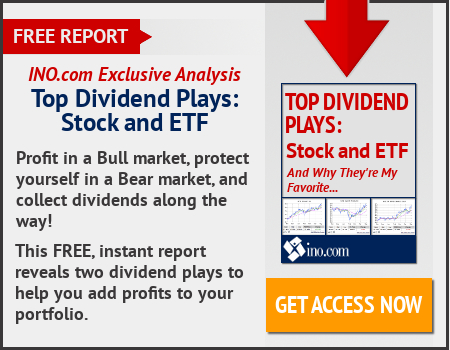 Congressional leaders on both sides of the aisle will head to the White House when lawmakers return from Aug recess next week, ahead of what is going to be an incredibly busy month on Capitol Hill. House Speaker Paul Ryan, House Minority Leader Nancy Pelosi, Senate Majority Leader Mitch McConnell & Senate Minority Leader Chuck Schumer, affectionately known as the "Big Four," are scheduled to meet with Pres Trump next Wed. On the agenda will be a host of must-pass items in Sep, including raising the US borrowing authority (debt ceiling) by Treasury Sec Steve Mnuchin's mandated deadline of Sep 29 & passing a spending bill before the onset of the new fiscal year in Oct. Failure to approve legislation in either of these categories could roil the markets; without an increase in the debt ceiling Congress will be unable to continue paying its bills, which include key payments like Social Security benefits & without a spending bill, the gov will shut down. There has been speculation that, as Reps begin a public campaign to rally support for their impending tax reform effort, promised to be completed before year's end, Dems may hold one of these items hostage in exchange for leverage where the tax agenda is concerned. A statement from a senior Dem aide suggested Dems are not eager to take an active approach to governing. "The Republicans are in charge, from the White House to [Capitol] Hill so the onus of governing is squarely on them. We expect to hear their proposal for getting done all that we have to get done in September," the Dem aide said. McConnell has insisted there is "zero chance" the debt ceiling won't be raised by the Sep deadline, however Reps are still divided over whether to introduce a clean bill or attach spending reforms that will attack the nation's deficit over the long term. Meanwhile, Trump will begin his rally for simplifying the tax code & lowering rates on today, stopping at a factory in Springfield, Missouri to discuss how tax relief could jumpstart the American economy. Next Tues, he will meet with the key players for the GOP's tax reform proposal.
With flooding from Harvey causing refinery disruptions in southeastern Texas, oil supply could be impacted as far away as the Mid-Atlantic. "Right now about 31% of the refining industry has been affected and if the refineries aren't running, we don't have the products to put in the pipeline," Lipow Oil Associates Pres Andy Lipow said. Lipow says gasoline futures will continue to rise over the next few days as the markets assess what is going on, but there is a lag in the impact on the retail market. "The retail side has not absorbed all these increases that we've seen in the pipeline barrels that we trade, which have already spiked 20 to 30 cents a gallon." Lipow predicts rising prices at the pump for consumers, "I expect that gasoline prices are going to march up nationally about three cents a gallon per day over the next five to seven days." According to Lipow, along with impacting drivers across the country, it will also affect the airline industry as well. "We've talked a lot about gasoline, but if the refineries are not making jet fuel and you're thinking about, 'ow does Atlanta get its jet fuel?' It's coming from the Gulf Coast. So there's going to be an issue happening in a variety of airports as this outage extends."
Asian buyers of liquefied petroleum gas (LNG) are already paying for disruptions ½ a world away in Texas as record rainfall halted shipments of propane & butane from ports that handle more than 90% of US exports to the region. Marine export terminals are shut because of closures at the Houston Ship Channel, Port of Beaumont & Port of Freeport. Mont Belvieu, Texas, facilities have also halted some fractionation operations, in which raw liquids are turned into products like propane & butane. There are no estimates yet for when the ports will reopen. The Gulf Coast, home to the largest LPG storage caverns in the world, is a key global supplier, so events there can ricochet in markets around the world. As Hurricane Harvey made landfall near Corpus Christi, Texas, late last week, propane prices in Northeast Asia climbed. And as it approached the Louisiana coast before making a 2nd strike Wed as a tropical storm, Middle Eastern producers said that they're raising prices. Asian buyers, which import the fuel for heating & petrochemical production, were caught in the middle.
Harvey's Winds and Rain Shut Down U.S. LPG Exports to Asia
Gasoline futures surged today to another 2-year high & crude oil was down, as flooding & damage from Tropical Storm Harvey shut nearly a ¼ of US refinery capacity, curbing demand for crude while raising the risk of fuel shortages. Refineries with output of at least 4.4M barrels per day (bpd) were offline on yesterday, representing nearly 24% of US production. Restarting plants under even the best conditions can take a week or more. Today, the Port Arthur refinery was shut. US gasoline futures were up 5.5% at $1.88 a gallon, having hit $1.91, the highest since Jul 2015. Diesel futures advanced slightly to $1.67 a gallon, having touched the highest since Jan at $1.72 earlier in the session. Infrastructure restarts following the storm are expected to extend into the coming weeks. US crude was down 44¢ (0.95%) to $46.00.
Gasoline jumps, crude down; Harvey shuts 24% of U.S. refining
Stocks rose in this tough to figure out market, then backed from midday highs in late day trading. There is talk that so much rebuilding in Texas will be good for the economy. However that seems way off presently. Others find it hard to deal with so much disaster presently. Besides coping with the aftermath of Harvey next month, Congress has a very, very busy agenda. At a minimum it must pass a new FY2018 budget & raise the debt ceiling. Then there is tax reform followed by a host of other legislation. Make no mistake, dark clouds are out there for stocks & they must worry the bulls.
Dow Jones Industrials