Dow fell 87 closing at the lows, advancers over decliners 5-4 & NAZ retreated 19. The MLP index added 4 to the 274s & the REIT index rebounded 3+ to the 352s. Junk bond funds gained & Treasuries advanced. Oil went up to the 48s & gold rose (more on both below)
AMJ (Alerian MLP Index tracking fund)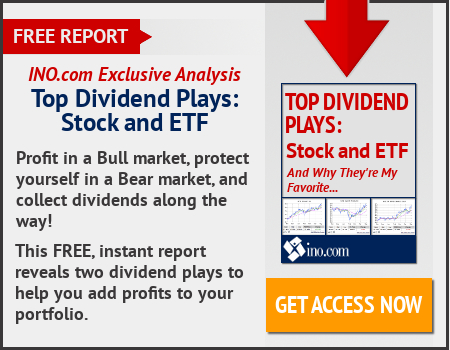 Pres Trump's threat to shut down the gov to secure funding for a wall along the Mexican border rattled markets & cast a shadow over coming efforts in Congress to agree to raise the country's debt ceiling & pass spending bills. Analysts say Congress has just 12 working days when it returns from its summer recess on Sep 5 to raise the debt ceiling before the Treasury exhausts the last of its options to remain current on all gov obligations. With that deadline looming in early Oct & Trump raising the prospect of a gov shutdown if Congress does not agree to fund the wall, stocks & the $ weakened, & investors pivoted to the safety of Treasuries. Credit ratings agency Fitch said today that if the debt ceiling is not raised in a timely manner, it would review the US sovereign debt rating, which is its measure of confidence in the soundness of the US economy. Trump made building a border wall to deter illegal immigration a central part of his 2016 election campaign but the issue of funding it has not gained traction as many lawmakers question whether it is necessary. "If we have to close down our government, we're building that wall," Trump said last nght. "We're going to have our wall. The American people voted for immigration control. We're going to get that wall." The debt ceiling will be among the first order of business for Congress when lawmakers return from their summer break. In addition to raising the ceiling on the amount the US may borrow, they want to pass a budget blueprint for the fiscal year beginning on Oct 1.
Trump government shutdown threat rattles markets
Gold prices climbed to recoup much of their losses from the previous session. Weakness in $ & losses in the stock market drew investors to the perceived safety of gold as the market awaited clues on any changes to monetary policy from global central bankers at a 3-day meeting in Wyoming that begins tomorrow. Dec gold rose $3.70 (0.3%) to settle at $1294 an ounce after losing about 0.4% yesterday.
Data from the US Energy Information Administration showed that domestic crude supplies fell 3.3M barrels for the latest week, following declines in each of the last 7 weeks. That's just below the forecast for a decline of 3.7M barrels. The American Petroleum Institute had reported yesterday a fall of 3.6M barrels. Gasoline stockpiles were down 1.2M barrels for the week, while distillate stockpiles remained unchanged, according to the EIA. Prices for West Texas Intermediate crude edged up from their pre-supply data levels. Oct crude was up 18¢ (0.4%) at $48.01 a barrel. Prices traded at $47.77 before the supply data.
The service & manufacturing sectors went in different directions in Aug. The IHS Markit flash manufacturing purchasing managers index fell to a 2-month low of 52.5 from 53.3 in Jul, while the services PMI rose to a 28-month high of 56.9, up from 54.7 in Jul. Any reading above 50 indicates improving conditions. The flash responses are based on about 85-90% of total PMI survey responses each month.
American Eagle Outfitters Inc. shares soared after the clothing retailer reported Q2 earnings & revenue that beat estimates. EPS was 12¢, down from 23¢ for the same period last year. Adjusted EPS was 19¢, beating the 16¢ consensus. Revenue totaled $844.6M, up from $822.6M & exceeded the $824M consensus. Same-store sales rose 2%, ahead of the estimate for a 0.4% decline. The company sees Q3 same-store sales of flat to up low single digits & EPS of 36-38¢. The consensus is for a same-store sales increase of 0.8% & EPS of 38¢. The stock shot up 87¢. If you would like to learn more about AEO, click on this link:
club.ino.com/trend/analysis/stock/AEO?a_aid=CD3289&a_bid=6ae5b6f7
Stocks were meandering again with little excitement in the news. The averages slid lower while market breadth was positive. Trump's mention of a gov shutdown was just words to stimulate action from Congress. Nobody wants that. Tomorrow will bring the usual bloviating from Jackson Hole. The words said won't mean much. The chart below shows the Dow is doing well.
Dow Jones Industrials