Dow rebounded 56, advancers modestly ahead of decliners & NAZ gained 48. The MLP index was off slightly to 280 & the REIT index fell 2+ to 345. Junk bond funds were mixed & Treasuries inched higher. Oil slid fractionally in the 48s & gold was a little higher at 1291.
AMJ (Alerian MLP Index tracking fund)
| | | | | | | |
| --- | --- | --- | --- | --- | --- | --- |
| CL=F | Crude Oil | 48.12 | | -0.47 | -1.0% | |
| | | | | | | |
| --- | --- | --- | --- | --- | --- | --- |
| GC=F | Gold | 1,292.60 | | 2.50 | 0.2% | |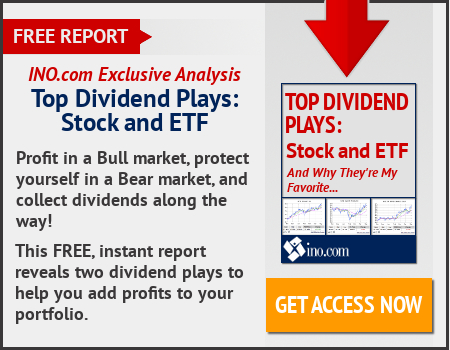 A below-forecast rise in the US cost of living in Jul adds to a string of disappointing readings, potentially putting the Federal Reserve's inflation goal even further away, a Labor Dept report showed. Consumer price index rose 0.1% M/M (est. 0.2%) after being unchanged the prior month; up 1.7% Y/Y (est. 1.8%). Excluding food & energy, core CPI rose 0.1% M/M (est. 0.2%); up 1.7% Y/Y (matching est.). Price of lodging away from home fell by a record 4.2% M/M; new vehicle prices dropped 0.5%, the most since 2009. The inflation slowdown may be getting longer, even after most economists & Fed policy makers judged it to be transitory. A more sustained ebb in price pressures could make it tougher for the central bank to stay on course for one more interest-rate increase this year. The record drop in the lodging away from home category reflects a plunge in prices at hotels & motels, & follows a smaller decline of 1.9% in Jun. The continuing fall in vehicle prices also may reflect weakness in auto sales. Other categories showed increases including apparel, medical care & transportation services. The figures follow data yesterday showing wholesale prices unexpectedly decreased 0.1% in Jul from the prior month, the first drop in nearly a year, reflecting widespread declines across groups such as chemical wholesalers, retail apparel & airline services. The Fed targets 2% inflation based on a Commerce Dept price gauge. New York Fed Pres William Dudley said yesterday that "it's going to take some time" for inflation to rise to the central bank's target even as he offered a generally positive outlook for the US economy, job market & price pressures.
U.S. Inflation Remains Subdued as Core Index Lags Forecasts
Oil prices have lost about 9% this year on concern that supply curbs by OPEC & partners including Russia aren't aggressive enough to clear a global surplus. The agency lowered projections for the amount of crude required from OPEC this year & next by about 400K barrels a day. About 32.6M barrels a day will be needed from the group this year, less than the 32.84M it pumped in Jul. There are also growing doubts that all the countries involved in the accord to reduce supply are fully committed. OPEC's rate of compliance with the cutbacks slipped last month to 75%, the lowest since the accord started in Jan. Iraq's implementation was just 34%, Venezuela's 28% & the UAE's 53%. Adherence among the non-members coordinating with OPEC was at 67%. Despite the reduction in total demand estimates, the rate of growth for this year is stronger than previously thought, at 1.5M barrels a day. "Producers should find encouragement from demand, which is growing year-on-year more strongly than first thought," the IEA said. OPEC cutbacks are having some success as global inventories declined in Q2 by about 500K barrels a day. While that's narrowing the surplus versus the 5-year average, OPEC's stated objective, stockpiles were still 219M barrels a day above this level at the end of Jun. With a lower demand outlook & higher OPEC output, "stock draws later in the year are likely to be lower than first thought," it added.
IEA Cuts Estimates for Crude Needed From OPEC in 2017, 2018
Pres Trump issued a new threat to North Korea today, saying the US military was "locked and loaded" as Pyongyang accused him of driving the Korean Peninsula to the brink of nuclear war. Trump kept up the war of words on Twitter shortly after the North Korean state news agency put out a statement blaming him for the escalated tensions. "Trump is driving the situation on the Korean peninsula to the brink of a nuclear war, making such outcries as 'the U.S. will not rule out a war against the DPRK,'" KCNA said. Trump described American military readiness in stark terms. Military solutions are now fully in place, locked and loaded, should North Korea act unwisely," he wrote on Twitter. "Hopefully Kim Jong Un will find another path!" Trump maintained pressure on the North after a week of incendiary rhetoric including his warning on Tues that the US would unleash "fire and fury" on Pyongyang if it threatened the US. US allies in the region reacted with alarm to the unusual response & senior US officials scrambled to play down his comments. Still, Trump amplified the warning yesterday, saying maybe his "fire and fury" threat "wasn't tough enough." Defense Sec James Mattis later tempered Trump's harsh words, saying the US still preferred a diplomatic approach to the North Korean threat. A war would be "catastrophic," he said. Asked if the US was prepared to handle a hostile act by North Korea, Mattis said: "We are ready." As of late yesterday, 2 US officials said the threat with regards to North Korea had not changed, additional assets were not being moved into the region & intelligence did not show indications of North Korea preparing a missile launch.
Stocks are meandering as they adjust to the threat by North Korea. These are tense times & nobody is quite sure how to play this added risk. In the meantime, Labor Day is approaching. After that Congress returns & it has a ton of work to get done. The prospects of major accomplishments are not good, one more major worry for the stock market.
Dow Jones Industrials