Dow dropped 39, decliners over advancers about 5-2 & NAZ lost 13. The MLP index fell 2+ to 271 & the REIT index was even in the 351s. Junk bond funds.drifted lower & Treasuries were purchased with growing uncertainty around the globe. Oil slid lower in the 46s & gold shot up to 1325.
AMJ (Alerian MLP Index tracking fund)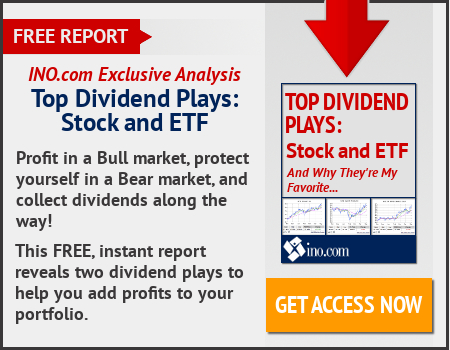 With Hurricane Harvey continuing to wreak havoc in Texas, its full economic impact is still unclear. Current estimates range from $30-$100B, either of which would make the hurricane among the world's most costly catastrophes since at least 1970. And this is happening in what was considered a few short weeks ago as a fairly tame weather year. Total economic losses from disasters were $44B in H1, down 62% from H1-2016. The loss from Katrina was rated at $80B & other catastrophes were below $38B.
Harvey Could Be Among One of the World's Costliest Recent Catastrophes
Stocks slumped around the world & havens including gold jumped after North Korea
fired
a ballistic missile over Japan, rattling markets from New York to London to Sydney. Gasoline climbed as energy companies braced for another hit from Tropical Storm Harvey.
As equities retreated, volatility rose & bonds gained in classic risk-off moves. Treasuries jumped & the $ weakened. Gold surged to the
highest this year
, while the Swiss franc & the ¥ were the best-performing major currencies. The € climbed above $1.20 for the first time since 2015, adding yet another headwind for the region's stocks. Gasoline headed for a 6th day of advances as Harvey picked up strength
again after inundating refineries along the Texas coast.
Japan called Kim Jong Un's latest provocation an "unprecedented, grave and
serious threat
," & asked the UN Security Council to hold an emergency meeting, while Pres Trump said the US will consider "
all options
" in the its response. The missile seems likely to reignite the simmering tension between North Korea & the US just days
after Sec Rex Tillerson praised the nation for its "restraint."
Stocks Drop, Gold Leads Haven Rally on Korea Fears: Markets Wrap
American consumers are giving today's economy the highest grade in more than 16 years. The Conference Board says consumers' assessment of current economic conditions hit the highest level this month since Jul 2001. The business research group's overall consumer confidence index, which takes into account Americans' views of current conditions & their expectations for the next 6 months, rose to 122.9 in Aug from 120 in Jul. Americans' spirits have been lifted by a healthy job market. Employers added a robust 209K jobs in Jul & the unemployment rate has dropped to a 16-year low of 4.3%. Economists pay close attention to the numbers because consumer spending accounts for about 70% of US economic activity.
Between Harvey & North Korea, there is a lot for the stock market to digest. And it's all on the negative side. Consumer confidence is encouraging, but current conditions indicate those high numbers will go lower. Dow is back to where it was more than a month ago while safe haven gold keeps rising. Grrrr!
Dow Jones Industrials