Dow lost 26, decliners over advancers about 3-2 & NAZ gained 15. The MLP index fell slightly in the 274s & the REIT index was fractionally lower to the 352s. Junk bond funds did little & Treasuries were flat. Oil sank to the 46s (more below) & gold is back over 1300.
AMJ (Alerian MLP Index tracking fund)
| | | | | | | |
| --- | --- | --- | --- | --- | --- | --- |
| CL=F | Crude Oil | 47.15 | | -0.72 | -1.5% | |
| | | | | | | |
| --- | --- | --- | --- | --- | --- | --- |
| GC=F | Gold | 1,303.70 | | +5.80 | +0.5% | |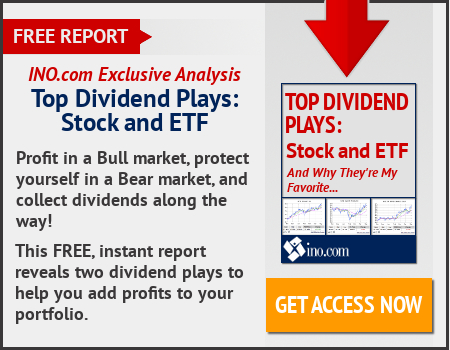 Stocks opened slightly higher, driven by gains in health & home improvement retailer shares, while investors assessed the impact of Tropical Storm Harvey on the US economy. Shares of insurers were down, as Harvey was set to dump more rain on Houston, worsening the flooding that has paralyzed the country's energy hub. Harvey, the most powerful hurricane to strike Texas in more than 50 years, has knocked out ¼ of oil production from the Gulf of Mexico, prompting fears it could overturn years of excess US oil capacity & low prices. US crude futures, which earlier hit 2-year highs, dipped more than 1% to $47.38 over concerns that refinery shutdowns could reduce demand for American crude. US economic growth had more than halved in the qtr after Hurricane Katrina mauled Louisiana in Aug 2005.
Wall St edges up as health, home improvement chains climb
Oil markets were roiled after Tropical Storm Harvey wreaked havoc along the Gulf Coast over the weekend, crippling Houston & its port, & knocking out several refineries as well as some crude production. US gasoline prices hit 2-year highs as massive floods caused by the storm forced refineries in the area to close. In turn, US crude futures fell as the refinery shutdowns could reduce demand for American crude. Additionally, pipeline blockades in Libya slashed the OPEC output by nearly 400K barrels per day (bpd). Harvey is the most powerful hurricane to hit Texas in more than 50 years, killing at least 2, causing large-scale flooding, & forcing the closure of Houston port as well as several refineries. The National Hurricane Center said Harvey was moving away from the coast but was expected to linger close to the shore thru tomorrow & floods would spread from Texas eastward to Louisiana. Texas is home to 5.6M bpd of refining capacity & Louisiana has 3.3M bpd. Over 2M bpd of refining capacity was estimated to be offline as a result of the storm. Spot prices for US gasoline futures surged 7% to a peak of $1.78 per gallon, the highest level since late Jul 2015, before easing to $1.73. US traders were seeking oil product cargoes from North Asia with transatlantic exports of motor fuel out of Europe expected to surge. About 22%, 379K bpd, of Gulf production was idled due to the storm as of yesterday, the Bureau of Safety & Environmental Enforcement said. There might also be around 300K bpd of onshore US production shut in.
Oil markets roiled as Harvey hits U.S. petroleum industry
Pres Trump yesterday said both Mexico & Canada are being "very difficult" regarding the North American Free Trade Agreement (NAFTA) renegotiation process. "We are in the NAFTA (worst trade deal ever made) renegotiation process with Mexico & Canada. Both being very difficult, may have to terminate?" Trump tweeted yesterday. Speaking last week in Arizona, the pres said he didn't believe the US could reach an agreement to renegotiate the trilateral trade deal. "I don't think we can make a deal because we have been so badly taken advantage of," Trump said. "They have made such great deals -- both of the countries but in particular Mexico -- that I don't think we can make a deal. So I think we'll end up probably terminating NAFTA at some point." Trump has been a vocal critic of NAFTA from the beginning of his campaign, vowing to amend the agreement with America's northern & southern neighbors, as well as other trade deals that are detrimental to the US. Earlier this month, the administration began the renegotiation process with the 2 countries, 2 of America's largest trading partners. Mexico & Canada said they don't believe the deal needs major changes, in stark contrast to the opinion of the Trump administration. "We believe that NAFTA has fundamentally failed many Americans and needs major improvements. We need to assure that the huge trade deficits do not continue," US trade representative Robert Lighthizer said at the start of the talks
Opens a New Window.
in DC.
Not much for the stock markets to do as Houston & the area are trying to deal with this awful storm. It will bring substantial damage & that is going to be felt at the macro level of the US economy. Nobody knows what the future will bring, all we can do is pray for the people who are affected. Meanwhile Dow is hanging in a little under 22K.
Dow Jones Industrials