Dow rose 67 (nearing 22K), advancers over decliners about 5-4 & NAZ added 7. The MLP index gained 1+ to 301 & the REIT index was off a fraction in the 353s. Junk bond funds were mixed &Treasuries also went up in price. Oil slid back, going under 50, & gold added 5 to 1272.
AMJ (Alerian MLP Index tracking fund)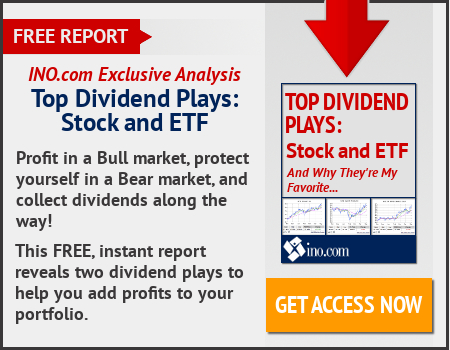 General Motors (GM) & Fiat Chrysler Automobiles (FCAU) posted much steeper US light vehicle sales declines than estimated in Jul as industrywide demand continues to slide from last year's record results. Deliveries plunged
15%
for GM &
10% for FCAU
, both bigger decreases than projected. Ford Motor (F) light-vehicle sales also missed estimates as automakers contend with both regular consumers & rental companies cutting back on car purchases. After 7 years of US auto sales growth, this year's persistent slump, & anxiety over upheavals from electrification, autonomy & mobility services, has investors shunning automakers. Tempered spending on vehicles & car parts has been a drag on economic growth in 5 of the last 8 qtrs, according to the Commerce Dept. Nissan is so far the only major automaker to beat estimates, with a 3.2% sales decline that was narrowly better than projections. Ford's sales excluding heavy trucks declined 7.4%, as passenger-car deliveries dropped 19%. GM, which has been trying to wean itself off lower-margin shipments to rental companies, said those sales plunged 81% in Jul from a year earlier. The annualized pace of total light-vehicle sales likely slowed to 17M in Jul. The projected rate, which is adjusted for seasonal trends, would be down from 17.9M a year earlier, though it would also be the fastest rate since Feb. GM projected an industry selling rate of 16.9M for last month when the company said its vehicle inventory is at 104 days' supply, well above a year-end target of about 70 days.
U.S. Auto Market Slump Persists
Consumer spending slowed in Jun as income growth turned in the weakest performance in 7 months.
The Commerce Dept says spending edged up a tiny 0.1% compared to a 0.2% rise in May. It was the weakest showing since spending increased a similar 0.1% in Feb. Incomes were flat in Jun following a 0.3% rise in May, the weakest showing since incomes fell 0.1% in Nov.
Spending is closely watched because it accounts for 70% of economic activity. Even with the weakness in Jun, spending for Q2 revived, helping to lift overall economic growth to a solid rate of 2.8% during the qtr. Economists believe solid job growth will keep economic growth at healthy levels in Q3.
US factories expanded again last month, a good sign for the economy. But the pace of growth was down from Jun. The Institute for Supply Management reports that its manufacturing index slipped to 56.3 from the Jun reading of 57.8. Still, anything above 50 signals that manufacturers are expanding, & America's factories have been on an 11-month winning streak. Factory orders, production & hiring all grew more slowly in Jul. Export orders also grew but at a slower clip. 15 of 18 manufacturing industries reported growth in Jul, led by makers of plastic & rubber products. US factories have largely recovered from a slump in late 2015 & early 2016 caused by cutbacks in the energy industry & a strong $, which makes US goods more expensive in foreign markets.
US factory activity grew more slowly in July
The bulls are feeling good & taking stocks higher even though other indicators are not very optimistic. Market breadth remains weak & safe haven investments such as gold & Treasuries are doing well. Gold is at its highest levels in about 9 months. Bulls are not deterred, however the disconnect is disturbing.
Dow Jones Industrials