Dow recovered 123, advancers over decliners about 5-2 & NAZ gained 56. The MLP index went up 1+ to the 267s & the REIT index was even in the 349s. Junk bond funds did little & Treasuries retreated. Oil advanced (more below) & gold pulled back 6 to 1291.
AMJ (Alerian MLP Index tracking fund)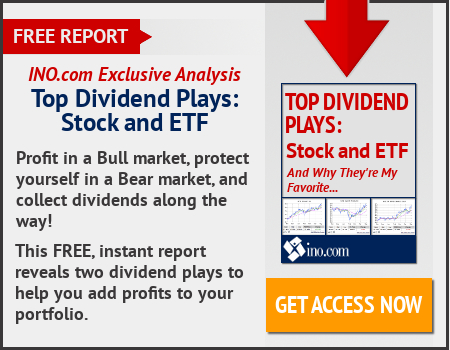 Treasury Sec Steve Mnuchin addressed the urgent need for lawmakers to raise the debt limit promptly when they return from recess during a speech yesterday, strongly communicating his proclivity for a "clean" bill passed without spending reforms attached. "Come the end of September my magic, super Treasury powers will run out and we need to raise the debt limit," Mnuchin said. " And it is my strong preference that there is a clean raise of the debt limit." Unlike Mnuchin, some conservative Reps, including Office of Management & Budget Director Mick Mulvaney, a known deficit hawk, favor attaching spending reform riders to the debt limit increase as a way to move toward a balanced budget over time. Mnuchin reiterated that while he may be on board with those long-term goals, the debt limit is not the appropriate place to address them.
Mnuchin pushes clean debt ceiling increase in latest plea for 'prompt' Congressional action
Oil prices rose, lifted by indications that supply is gradually tightening, especially in the US. US light, sweet crude was 30¢ higher at $47.67. US commercial crude inventories have fallen by almost 13% from the Mar peaks, to 466M barrels. OPEC & non-OPEC producers including Russia have pledged to hold back about 1.8M barrels per day (bpd) of output between Jan this year & Mar 2018 in order to tighten supplies and prop up prices. Oil prices found extra support from news that Libya's Sharara oilfield, the country's largest, shut on today just hours after reopening following a 3-day pipeline blockade. But oil production elsewhere has been rising. US crude production has broken thru 9.5 M bpd, its highest since Jul 2015. Some analysts say US oil output growth will slow as energy firms cut the number of rigs drilling for oil. So far, however, the increase in US production has been relentless with increasing volumes from shale, particularly from the giant Permian basin in Texas & New Mexico.
Home prices in the US increased 6.6% in Q2 from a year earlier as buyers competed for a shrinking supply of listings. Prices rose 1.6% on a seasonally adjusted basis from the previous 3 months, the Federal Housing Finance Agency said. In Jun, prices climbed 0.1% from May, less than the 0.5% estimate. The US has been starved for inventory, in part because builders slowed production after the last decade's property crash &
many seniors
are choosing to remain in their houses rather than downsize. The supply of previously owned homes on the market at the end of Jun fell 7.1% from a year earlier, the 25th consecutive annual decline, according to the National Association of Realtors. "U.S. house prices rose in most states during the second quarter," William Doerner, senior economist at FHFA, said. "New-home sales are climbing but, relative to the overall population, they still remain low from a historical perspective. The tight inventory is a major explanation for why house prices have been increasing every quarter over the last six years." The FHFA index measures transactions for single-family properties financed with mortgages owned or securitized by gov-sponsored Fannie Mae & Freddie Mac. The national median price of an existing single-family home was $255K in Q2, up 6.2% from a year earlier, data from the Realtors group show.
The stock market is fairly quiet in this semi vacation period. Many traders are away. Trump's speech on Afghanistan was liked by the stock market, although it remains a very tough battle after all these years. More comments from Mnuchin about raising the debt ceiling was also appreciated. This along with adopting a new fed budget for next year & tax reform are critical for the stock market. The Dow is hanging in 400 below its record. The bulls are happy to see that, although gold remains hear its recent highs..
Dow Jones Industrials