Dow went up 66 for another record, advancers over decliners about 5-4 & NAZ added 11. The MLP index lost 2+ to the 291s & the REIT index was up 1+ to the 352s. Junk bond funds did little & Treasuries were sold as stocks advanced. Oil rose in the 49s & gold retreated (more below).
AMJ (Alerian MLP Index tracking fund)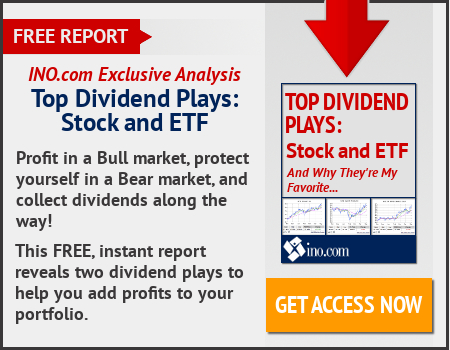 White House economic adviser Gary Cohn suggested that the US must cut its corp tax rate by at least a third to compete with other developed countries. Cohn's comments may signal Pres Trump's call for a 15% corp rate, which would represent a far cut, is a starting point for negotiations as the administration and congressional tax writers begin drafting legislation. Cohn highlighted the importance of getting the current 35% US corp rate more in line with the average rate among countries in the Organisation for Economic Co-operation & Development, which is about 23%. A White House tax outline released in Apr had set the 15% goal for corps & pass-through businesses. "We cannot be substantially higher than the OECD average tax rate out there," Cohn said. "We've got to get in line with the rest of the world, we've got to entice capital to be invested in the United States." At the same time, he repeated that the administration will try to get the lowest rate possible. The US is the only industrialized country that taxes its companies on their global profits, no matter where they're earned. But the federal tax code allows companies to defer paying taxes on overseas income until those earnings are brought home to the US. That deferral rule has prompted US companies to shift profit to their overseas subsidiaries in low-tax countries, often thru debt transactions or intellectual-property licensing deals, & leave it there.
Cohn Says Tax Writers Have to Get Corporate Rate Below 23%
The Dow is headed for its 9th straight record high close, with strong gains in banks after data showed US employers hired more workers than expected in Jul. The strong jobs report is likely to clear the way for the Federal Reserve to announce a plan to start shrinking its $4.5T bond portfolio in Sep & could strengthen its case to raise rates for the 3rd time this year in Dec.
Dow on track to close higher for 9th straight day
Gold futures settled firmly lower as the $ jumped after a key report on payrolls in Jul showed stronger-than-expected job creation. Dec gold fell $9.80 (0.8%) to finish the session at $1264 an ounce. A gauge of the $, the US ICE Dollar Index rose 0.8%, coming off a 15-month low, & weighing on commodities, like gold, priced in the currency. The moves came after a report showed that the US added a better-than-expected new jobs for July, more than most economists were banking on. The unemployment rate fell back to a 16-year low of 4.3%. The labor report underlined what has been a healthy pace of job growth, but also may offer the Fed little cause to delay lifting interest rates as it seeks to normalize monetary policy. The one-two punch of higher rates & a stronger greenback can serve as a headwind to assets like gold that don't bear a yield. For the week, the $ finished down 0.4%.
The jobs report was greeted warmly by the stock market. In addition, the administration's push for lower taxes added fuel to fire for the buyers. However, market breadth is modest after all the rising sessions & tech stocks, which should be market leaders, are lagging. DC will be taking a sort of holiday until Labor Day, there may be more leaks providing stories for those who like gossip. Dow is over 22K & approaching a 4K gain since the election. Keeping that streak going will be the challenge.
Dow Jones Industrials