Dow declined 36, decliners over advancers 5-2 & NAZ lost 18. The MLP index was up 2+ to the 283s after a tough day yesterday & the REIT index fell a fraction to the 349s. Junk bond funds drifted lower mixed & Treasuries were purchased. Oil climbed higher in the 49s (more below) & gold rocketed ahead 19 to 1281 on growing global tensions.
AMJ (Alerian MLP Index tracking fund)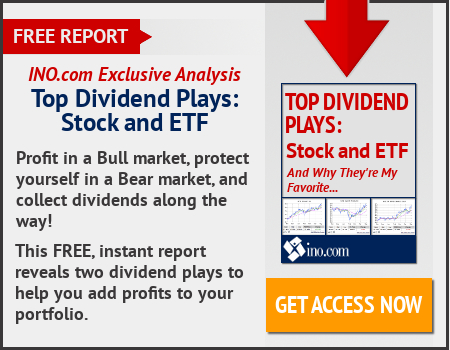 Chicago Fed Pres Charles Evans said it would be "reasonable" to announce the beginning of a reduction of the central bank's balance sheet next month, while cautioning that disappointing inflation data may delay interest-rate increases as technological disruption dampens price pressures. "The table is set for the recent unusual downward movements in inflation -- due to cell-phone data services prices and other factors -- receding, and we'll just have to see how that goes," Evans said. On the other hand, "people are utilizing newer technologies, competition is emerging from unexpected places -- not necessarily your nearest competitor but somebody else -- and that could lead to reduced margins and downward price pressure for some period of time," he added. Evans, who has argued more forcefully than many of his colleagues in recent years that interest rates should be kept low due to low inflation, said US central bankers "should be very careful in assessing the future moves" because "each policy move does make you wonder if policy continues to be accommodative." "We might be pretty close to neutral," he said. "The economy is doing very well, but inflation might have some trouble getting up to 2 percent." Still, a move to begin shrinking the balance sheet makes sense because it probably won't have a big impact on financial markets or the economy, & "I personally think that it would be quite reasonable to do that in September, on the basis of the data I've seen so far," he added.
US crude oil inventories fell by 6.5M barrels to 1.15B barrels while gasoline inventories rose 3.4M barrels to 231M barrels in the latest week, the Energy Information Administration reported. Data from the American Petroleum Institute yesterday also showed that crude inventories fell 7.8M barrels, while gasoline inventories increased 1.5M barrels during the week. The data are having a muted impact on the market as the sharp drop in crude inventory is being canceled out by the gain in gasoline supply. West Texas Intermediate futures were essentially flat at $49.17 a barrel.
OPEC said Iraq, the United Arab Emirates & Kazakhstan, who have lagged in their implementation of a deal to cut production, affirmed their commitment to the accord at a meeting in Abu Dhabi. "All expressed their full support" for the system to monitor the cutbacks "in order to achieve the goal of reaching full conformity," OPEC said in a statement. Malaysia also made the same pledge. The meeting was scheduled after several nations faltered in their pledges to reduce output. 24 producers, from among OPEC & beyond, agreed to cut production late last year to try to end a global glut. Oil prices have lost 8% this year on concern the agreement is failing to drain the world's bloated oil stockpiles. Saudi Arabian Energy Minister Khalid Al-Falih promised last month to intensify pressure on cheating countries. Iraq & the UAE said at the meeting that OPEC's estimates of their production, based on data from external sources, were at fault for any apparent failures to comply. Iraqi compliance slumped to 29% in Jun, its lowest so far, while the UAE made just 60% of its cuts, according to data from the International Energy Agency. Iraq has complained that the estimates OPEC uses to monitor compliance are inaccurate & that it has actually made the full reduction required. Kazakhstan, rather than reduce its output as promised, has steadily increased it, with the expansion of its Kashagan oilfield. Compliance with agreed oil-production cuts thru Mar
OPEC Says Iraq, U.A.E, Kazakhstan Affirm Com mitment to Cuts
Disney (DIS) was a major drag on the Dow. It slumped 4.15 (4%) on earnings & challenges it faces going forward. Gloomy thoughts about the North Korea situation added to selling. But the stock market is taking the news from Korea with a relative sense of calm, at least so far, while remaining near record levels.
Dow Jones Industrials