Dow rose 52 (good enough to close above 22K), decliners over advancers better than 3-2 & NAZ gave up chump change (call that even). The MLP index was up pennies in the 299s & the REIT index dropped 2+ to the 352s. Junk bond funds fluctuated & Treasuries drifted lower. Oil went up in the 49s & gold was a little lower (more below).
Dow Jones Industrials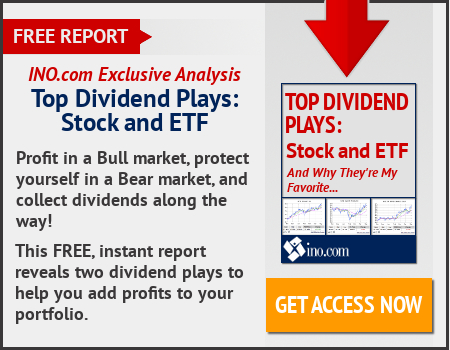 Pres Trump endorsed new legislation that would reduce legal immigration to the US & evaluate visa applications based on merit, with a preference for people with higher education or job skills. The legislation would represent a dramatic overhaul of the current US immigration system, leading to a significant decrease in the number of green cards issued to immigrants & eliminating some benefits enjoyed by prospective immigrants with family members already here. Instead, applicants with advanced degrees, particular skills, or job offers would be given preference. The changes would represent the fulfillment of a campaign-trail pledge. WH aides have argued that while high-skilled foreign workers can help stimulate the economy, low-skilled immigrants can suppress wages & job opportunities for US-born workers, & particularly those in blue-collar jobs already under threat from global trade. The legislation "will reduce poverty, increase wages & save taxpayers billions and billions of dollars," Trump said, where he was flanked by Rep Senators Tom Cotton of Arkansas & David Perdue of Georgia, the bill's sponsors. The US should "favor applicants who can speak English, demonstrate they can financially support themselves & their families, & demonstrate skills." But the legislation faces a steep climb on Capitol Hill, where immigration bills have long struggled to gain momentum, even when lawmakers weren't facing major pushes to raise the nation's borrowing authority, fund the gov & overhaul the tax code. The ideas have so far gotten little traction among their colleagues. Some lawmakers, including Reps, argue that low-skilled laborers help stimulate the economy, particularly in sectors like construction & agriculture. They point to decreasing unemployment rates as evidence that on the whole, Americans are able to find the work they want.
Trump Endorses Bill to Cut Legal Immigration, Award Visas Based on Merit
Federal Reserve Bank of Cleveland Pres Loretta Mester is keeping the faith that weak inflation will bounce back, even as she lowers her estimate for where unemployment begins to trigger higher prices. "My suspicion is it's the idiosyncratic factors, it's transitory and that the factors pushing down inflation are going to dissipate over time," Mester said after delivering a speech. "I still have a forecast for a gradual increase in inflation back to 2 percent over time." She said inflation's recent softness had convinced her to lower her estimate for the level at which unemployment begins to promote faster price increases, to 4.75% from 5%. Unemployment was 4.4% in Jun, just off a 16-year low set in May. Asked whether that might prevent her from arguing for an interest-rate hike when the FOMC meets Sep 19-20, she said she wants to wait for additional inflation data before making that decision. "There could be something more going on, and I want to look at the data to be able to come to a conclusion before I decide what my policy is going to be," she said. Fed officials are grappling with conflicting signals on when they should once again raise interest rates. Robust growth in jobs is urging policy makers to keep nudging rates upward, as they have done 3 times since Dec. At the same time, inflation has been surprisingly weak for 4 straight months, suggesting a pause may be appropriate. In response to audience questions, Mester said she doesn't anticipate the balance-sheet unwind will disrupt either Treasury or mortgage-backed securities markets. "I don't expect it to have a major impact on the long end of rates," she said.
Gold prices settled slightly lower, ignoring the weaker $, as the precious metal took a breather from its recent rally. Gold for Dec delivery slid $1 to settle at $1278 an ounce. A soft $ is typically supportive of $-denominated assets such as gold.
St Louis Fed Pres James Bullard said the US central bank should "pause" on further rate hikes "for now" given the low inflation readings. Bullard said that he would not support further rate hikes in the near-term given the inflation outlook. The headline & core of the PCE index, the Fed's preferred inflation gauge, have both softened closer to 1.5% in recent months, well below the central bank's 2% target. Bullard, who is not a voting member of the Fed's policy committee this year, has been pressing the central bank to start to reduce the size of its balance sheet. Analysts think the Fed will decide start to shrink its asset holdings at its next meeting in Sep.
The Dow was flirting with 22K for the entire session & barely finished above that milestone. Buying centered on Apple (AAPL) which closed up 7.09 (5%) to the 157s. However this was not a strong market. Market breadth continues weak & strength in AAPL was not good enough for NAZ to close in the black. However Dow is up a massive 3.6K since the election while DC remains a confusing mess with uncertain legislation on the new yearly budget, raising the debt ceiling & tax reform. The bulls are not concerned & keep taking the Dow higher. OK!!
Dow Jones Industrials