Dow fell 33, decliners over advancers almost 2-1 & NAZ lost 13. The MLP index was off a very big 8+ to the 281s & the REIT index dropped 1+ to 350. Junk bond funds declined & Treasuries were weak. Oil was fractionally lower & gold also headed south (more on both below).
AMJ (Alerian MLP Index tracking fund)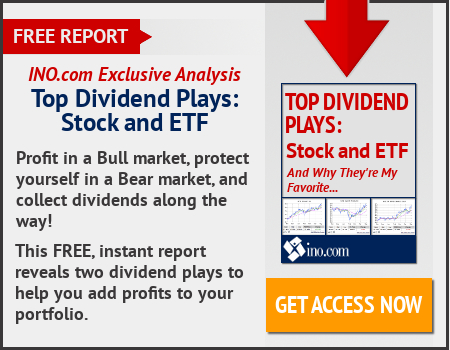 A Jun surge in US job openings to a record indicates demand for workers remained strong at the end of Q2, a Labor Dept report showed. The number of positions rose by 461k, most in almost 2 years, to 6.163M (est. 5.75M) from upwardly revised 5.702M in May. Hiring fell to 5.36M from 5.46M & the hiring rate held at 3.7%. 3.13M Americans quit their jobs, down from 3.21M; quits rate fell to 2.1% from 2.2%. Layoffs were up slightly to 1.7M from 1.67M. The gain in job openings underscores the need for workers in an economy that's continuing to expand. At the same time, the pool of qualified Americans is shrinking & making some positions tougher to fill, one reason economists expect the monthly pace of hiring will eventually cool. Jul figures released last week showed payrolls increased more than forecast while the unemployment rate matched a 16-year low, as Americans came off the sidelines to join the labor force & many found work. The JOLTS report also showed fewer people quitting their jobs, considered a gauge of workers' willingness to voluntarily leave because they're confident of finding a better job. That indicates faster wage growth, which has remained elusive in recent years, may still take time to materialize. The quits rate, which remains near its post-recession high, is among indicators of labor-market slack that Fed Chair Janet Yellen monitors. There were 1.1 unemployed people vying for every opening in Jun, down from 1.9 people when the recession began at the end of 2007. Most industries showed a pickup in openings, including record postings for health care & social assistance & gains for professional & business services; retail showed a decline. In the 12 months through Jun, the economy created a net 2.3M jobs, representing 63.4M hires & 61.1M separations.
Oil hovered near $49 a barrel amid speculation that global crude inventories may rise once the summer period of higher demand comes to an end & futures fell. The Energy Information Administration raised its 2017 & 2018 U.S. crude output forecasts, while cutting its price estimates for crude this year. Crude & gasoline inventories probably shrunk last week ahead of gov data released tomorrow. Yet, stockpile declines are common at this point in the year during the summer driving season. Oil above $50 a barrel early last week, but then swiftly retreated below that key level as signs of rising global supplies stoked concerns that output-cuts by OPEC & its partners aren't helping to rebalance the market as expected. That comes amid rising output from producers such as Libya, Nigeria & the US & lower compliance by some nations to the deal. West Texas Intermediate for Sep dropped 27¢ to $49.12 a barrel. US crude output is forecast to rise to 9.35M barrels a day this year & 9.91M barrels a day in 2018, according to the EIA's Short-Term Energy Outlook. The agency cut its WTI price forecast this year to $48.88 a barrel from $48.95. Nationwide crude stockpiles probably decreased by 2.1M barrels last week, according to the estimate & gasoline inventories slid by 1.5M barrels. Crude stockpiles at Cushing, Oklahoma, the delivery point for WTI & the biggest US oil-storage hub, probably increased by 200K barrels last week
Gold futures settled slightly lower as the $ firmed in late trade, helping to erase a slight advance for the $-sensitive metal. Dec gold closed $2.10 (0.2%) lower at $1262 an ounce. The JOLTS data, which measures monthly job openings, came in at 6.163M, exceeding both the expected 5.6M & last month's 5.702M. The report was seen by some commodity investors as keeping intact the Fed's plan to raise interest at least once more in 2017, a headwind for gold prices. Overall, gold has only seen modest moves over the past few trading sessions trading in a relatively tight range of between $1250-1280 an ounce over the past few weeks.
McDonald's (MCD), a Dow stock & Dividend Aristocrat, will nearly double the number of restaurants in China in the next 5 years, eventually surpassing Japan as the hamburger its 2nd-biggest market outside the US. The company expects to have 4500 restaurants in China by 2022, up from 2500. With fewer people eating at US locations, it hopes to grow sales in China by double digits in each of the next 5 years. Slowing traffic at home has other American companies turning to China for growth. The announcement comes a week after it completed a previously announced deal to sell most of its operations in China. The deal leaves the company with a 20% stake in its China business. MCD said 45% of its China restaurants will be in smaller cities, such as Shantou & Shijiazhuang. And 75% of the stores will offer delivery. There are about 37K MCD restaurants worldwide with more than 14K in the US. The stock lost a nickel. If you would to learn more about MCD, click on ths link:
club.ino.com/trend/analysis/stock/MCD?a_aid=CD3289&a_bid=6ae5b6f7
The winning streak for the Dow came to an end, no great surprise. World tensions are on the rise as Trump sends a warning to North Korea, although safe haven investments such s gold & Treasuries did not attract buyers. With earnings season largely over, overseas stories, starting with North Korea, will be getting more attention by the stock market.
Dow Jones Industrials