Dow rebounded 56, advancers slightly ahead of decliners & NAZ went up 18. The MLP index added was fractionally higher in the 273s & the REIT index lost pennies to 351. Junk bond funds slid lower & Treasuries continued to rise. Oil dropped in the 46s (more below) & gold pulled back 3 to 1312 on profit taking.
AMJ (Alerian MLP Index tracking fund)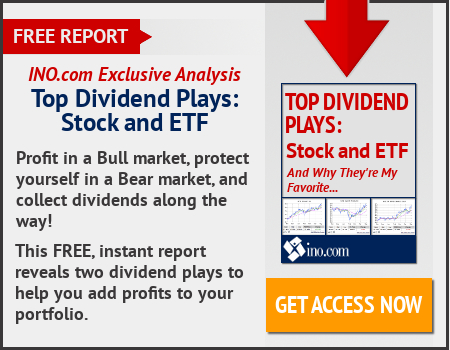 Mexico's foreign minister Luis Videgaray will travel to DC after threats by Pres Trump to discus the North American Free Trade Agreement, although a foreign ministry source said the trip was pre-planned. A source in the foreign ministry briefed on the trip said it was organized before Trump's latest warnings that he would prefer to scrap NAFTA than negotiate. A 2nd round of talks to re-negotiate the 23-year-old agreement are due to start in Mexico on Fri.
As the gulf coast of Texas & parts of Louisiana reeled from the escalating damage brought on by Harvey, $Ms of commercial & residential damage has been done by not only flooding, but also high winds that slammed the area over the past few days. FEMA estimates that the cost of damage from just one inch of water can exceed $20K. In the coastal areas of Texas, rainfall was expected to reach up to 50" before the storm completely cleared out of the region. Still, a natural disaster does not guarantee mortgage or other financial relief, which is often taken on a case by case basis. In the wake of a declared natural disaster, the FHA may issue a 90-day moratorium on foreclosures. The agency announced today it would make mortgage insurance available to its 200K insured homeowners. Additionally, a mortgage servicer may temporarily suspend or reduce a homeowner's dues for up to 90 days if the servicer believes the value of the property has been affected or the disaster has impeded the owner's ability to make payments. Other relief efforts are generally specific to the servicer.
Hurricane Harvey damaged thousands of new vehicles waiting to be sold at Texas dealerships, according to a new analysis from Edmunds. The storm has brought record rainfall & widespread flooding to Houston & neighboring areas. Automaker & dealers continue to assess the destruction, though early reports indicated that some stores in Harvey's path were either destroyed or severly damaged. Vehicle inventory is also at risk, especially in the hardest-hit cities. Automakers will likely sell 2% fewer vehicles in Aug due to Harvey, Edmunds said, & sales declines could extend into early Sept. It has been estimated that Harvey affected 366K new vehicles across Texas, including 150-200K cars, trucks & SUVs that were sitting on dealer lots in the Houston, Corpus Christi, Austin, San Antonio & Beaumont/Port Arthur areas. Harvey could have a notable impact on industry profits, since Texas dealers tend to stock more SUVs & trucks to satisfy demand. Texas is the 2nd-largest market for US auto sales, accounting for 9% of all retail states. The state is also the top market for pickup trucks. Thru the first 7 months of 2017, one of every 5 vehicles sold in Texas was a full-size truck.
Heavy rains & flooding from Tropical Storm Harvey triggered more oil refining outages in Texas, bringing the total offline to more than 16% of overall US capacity as the storm took aim at plants along the Louisiana coast. 5-15" of rain was expected in south-central Louisiana, the National Hurricane Center said. The storm had dropped back over the Gulf of Mexico yesterday, sending heavy rains from Houston thru to Lake Charles, Louisiana. The US Gulf Coast is home to nearly ½ of domestic refining capacity, with 5.6M barrels per day (bpd) of capacity in Texas & 3.3M bpd in Louisiana. About 3M bpd of US capacity is already shut, & restarting those plants even under the best conditions can take a week or more. US gasoline futures rose 0.9% to $1.73 per gallon, & have jumped about 6% since last Wed, when refiners started shuttering capacity ahead of the storm making landfall. Heating oil futures, a proxy for diesel & other distillates, added 0.5%.
Harvey threatens more US Gulf refineries, others remain underwater
Crude prices slipped more than 1.5% lower as the market grappled with the shutdown of more than 16% of refining capacity in the US after a hurricane ripped thru the heart of the country's oil industry. US gasoline futures were up about 4.8¢, but well off the 2-year high of $1.78 per gallon hit the previous day on news of the refinery closures. Worries about US refining knocked crude prices lower despite disruptions in oil production elsewhere in the world. West Texas Intermediate (WTI) crude edged down 62¢ (1.3%) to $45.95. At least 3M bpd of refining capacity is offline, more than 16% of total US capacity. The Gulf is home to nearly ½ of US refining capacity. The damage assessment could lead to more volatility. Some refineries were preparing for restarts, but heavy rains were expected to last thru tomorrow, adding to catastrophic flooding in Houston. The storm has set a rainfall record for tropical cyclones in Texas, the National Weather Service said. Refineries in Europe & Asia were gearing up to replace the lost oil products, while the International Energy Agency said it could release emergency oil stocks in the event of extended outages. Tropical Storm Harvey, which has been downgraded from a hurricane, hit oil refiners harder than crude producers.
Nerves have calmed after North Korea's latest rocket firing, but overall tensions have not gone away. Meanwhile, the rain in Texas is bringing a disaster that will be felt at the national level. Yesterday I said this storm could cut GDP by 1% in Q3 & that estimate remains. Already stories about business problems are beginning to come out. There will be many more. Then there is the massive problem of so many people who are without homes or have had major damage done to their homes. Trump is visiting Corpus Christi along with 3 top aids who brought assistants to get real work done in helping solve problems. Sadly, the worst is not over yet. Hope & pray for the people affected.
Dow Jones Industrials