Dow went up 25, decliners just ahead of advancers & NAZ gained 32. The MLP index gave back 1+ to the 289s & the REIT index was off a fraction in the 352s. Junk bond funds were mixed & Treasuries crawled higher. Oil losses were reduced to chump change by the close (but above 49) & gold was essentially even at 1270.
AMJ (Alerian MLP Index tracking fund)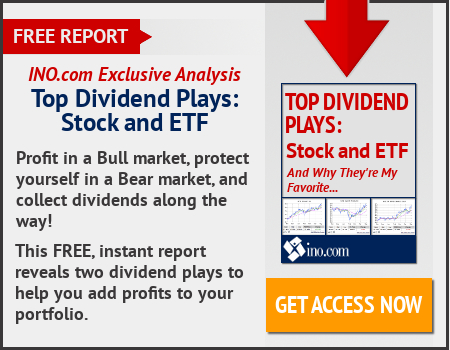 Federal Reserve Bank of St Louis Pres James Bullard said interest-rate policy should be left on hold after "unexpectedly low" price data suggested that inflation may not be on track to rise to the US central bank's 2% target. "Recent inflation data have surprised to the downside and call into question the idea that U.S. inflation is reliably returning toward target," Bullard said. "The current level of the policy rate is likely to remain appropriate over the near term.'' Policy makers left rates unchanged last month while saying they would begin running off their $4.5T balance sheet "relatively soon," in a signal that the central bank could announce the timing of the reduction program in Sep. The Fed bought trillions of $s of securities to lower long-term borrowing costs after its policy rate was cut to zero in 2008. The Fed's preferred gauge of price pressures rose 1.4% in the 12 months thru Jun & has been under its 2% target for most of the last 5 years. Weak global commodity prices have probably contributed to unexpectedly low inflation, Bullard said. At the same time, he disagreed with the orthodox policy view that low unemployment contributes to higher inflation, saying there was little relationship. "Even if the U.S. unemployment rate declines substantially further, the effects on U.S. inflation are likely to be small,'' he added. The economy added 209K jobs in Jul & the unemployment rate fell to 4.3%. Bullard said the US seems to be on a 2% growth track that started at the end of the 2007-2009 recession, while global growth has been picking up. The combination has led to a weakening $ this year. "The value of the U.S. dollar has declined in 2017, a consequence of the brighter growth outlook for Europe and expectations for a somewhat more hawkish European Central Bank," he said. In Jun, Bullard projected no additional Fed hikes thru the end of 2019. Bullard, who doesn't vote on monetary policy in 2017, has argued that the economy has been saddled with persistently low growth, so there is little need to raise interest rates much.
American consumers increased their borrowing at a slower pace in Jun, as the category that includes auto & student loans posted the smallest gain in a year. The Federal Reserve says overall consumer credit expanded by $12.4B in Jun, down from May's $18.3B. Non-revolving credit, which includes auto & student loans, rose $8.3B, down from an $11.4B jump in May & the least since a $7B increase in Jun 2016. The category that includes credit cards climbed $4.1B. The credit report is closely watched for clues about the direction of consumer spending, which accounts for about 70% of economic activity. The Commerce Dept reported last week that consumer spending slowed in Jun as incomes grew at the weakest pace in 7 months.
Minneapolis Fed Pres Neel Kashkari said that businesses who complain they are having trouble finding workers but don't raise wages are just "whining." In a question-and-answer session in Sioux Falls, South Dakota, Kashkari said short-handed firms during the recent oil boom in North Dakota raised wages & "people responded "Are you really struggling to find workers? If so, the proof for me is you are raising wages. If you are not raising wages, then it just sounds like whining," he aded
Lawmakers are looking to take the next step forward in the health care reform process by figuring out how to stabilize the insurance markets after Senate Reps failed to agree on a plan to repeal & replace ObamaCare at the end of last month; & Senate Majority Leader Mitch McConnell is open to a bipartisan solution. "If the Democrats are willing to support some real reforms rather than just an insurance company bailout, I would be willing to take a look at it," McConnell said. He also said that all hope is not lost when it comes to repealing & replacing ObamaCare, though that measure would have to be adopted before the onset of the new fiscal year in Oct, when Reps will lose the mandate to pass health care reform thru the fast-track process known as reconciliation. Last week, Sen Lamar Alexander said the Senate Health Committee would begin hearings on stabilizing the insurance market during the first week of Sep, but requested that the Trump administration continue funding cost-sharing reduction subsidies, reimbursements for discounted care provided to low-income individuals, until reforms were worked out. "I have … urged the president to temporarily continue the cost-sharing reduction payments through September, so that Congress can work on a short-term solution for stabilizing the individual market in 2018," Sen Alexander said at a hearing. "Without payment of these cost-sharing reductions, Americans will be hurt."
Oil prices fell 2% on selling triggered by a rebound in production from Libya's largest oil field along with worries about higher output from OPEC & the US. Output at Libya's Sharara field was returning to normal after a brief disruption by armed protesters in the coastal city of Zawiya, the National Oil Corp (NOC) said. The field has boosted Libya's oil production, which climbed to more than 1M bpd in late Jun. US crude futures were down 89¢ (1.8%) at $48.69 per barrel, after sinking to a low of $48.54 a barrel. Both contracts stood well below levels hit last week, which marked their highest since late May. Doubts have emerged about the effectiveness of output cuts by OPEC & other big producers including Russia. OPEC output hit a 2017 high in Jul & its exports hit a record. Officials from a joint OPEC & non-OPEC technical committee are meeting in Abu Dhabi & to discuss ways to boost compliance with the deal to cut 1.8M barrels per day in production. Oil output in the US remained high even though data on Fri showed a cut of one drilling rig in the latest week, bringing the US rig count down to 765. US weekly oil production hit 9.43M bpd in the latest week, the highest since Aug 2015 & up 12% from its most recent low in Jun last year.
Oil slides as output rises at Libyan's largest oil field
Stocks are meandering looking for direction while the Dow reached another record close. When the popular averages are at or next to record highs, the bulls are not complaining. Meanwhile, DC remains in a chaotic mess, trying to get key legislation passed & Reps don't have a clue what to do. So those guys pray for a miracle. No way!! Healthcare reform is a lost cause, but they continue spinning their wheels. That makes items such as passing a budget for the new year, raising the debt ceiling & tax reform even more uncertain. But the bulls are willing to wait for a miracle. The philosophy remains, worry about today's nonsense & tomorrow will take care of itself. This is a very dangerous time for a stock market at record highs!!
Dow Jones Industrials