Dow gained 25 to yet another record, advancers 4-3 & NAZ added 5. The MLP index dropped 3+ to the 286s & the REIT index dropped 1+ to 351. Junk bond funds were flattish & Treasuries drifted lower. Oil lost pennies in the 49s & gold was sold.
AMJ (Alerian MLP Index tracking fund)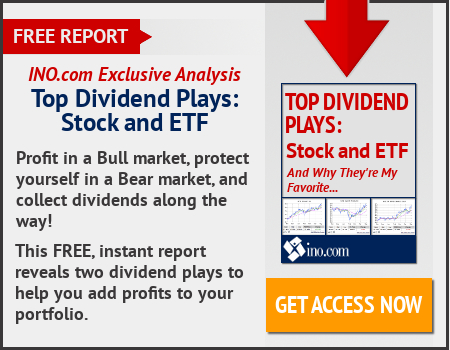 US consumer credit-card debt just passed an ominous milestone, beating a record set just before the global financial system almost collapsed in 2008.
Outstanding card loans reached $1.02T in Jun, data from the Federal Reserve show, as lenders
compete to sign up cardholders who may carry balances, a relatively lucrative business in a prolonged period of low interest rates.
The bet is that this time it won't end so badly. In 2008, a drop in home prices spiraled into a global financial meltdown, & after the jobless rate surged toward 10%, banks wrote off
more than $100B in credit-card loans over the next 2 years.
Investors have been
skittish
over the potential for defaults to rise ever since card balances eclipsed $1T in Feb. Credit-card issuers said write-off rates ticked up in Q2 from the previous 3 months.
U.S. Credit-Card Debt Surpasses Record Set at Brink of Crisis
China's trade surplus widened for a 5th month in Jul as export growth remained solid & imports moderated, keeping the spotlight on a trade gap Pres Trump aims to narrow.
Exports rose 7.2% in $s as imports increased 11%, both falling short of projections.
The trade surplus widened to $46.7B.
Shipments to the US rose
8.9%
versus 19.8% in Jun, narrowing the trade surplus with the world's biggest economy slightly to
$25.2B
. Demand for Chinese products has remained resilient as growth in major trading partners continues to recover. At home, stronger-than-expected output is supporting robust import demand. Yet the world's largest exporter confronts more uncertainty as Trump continues sporadic tough talk on trade. The White House may be considering a probe of alleged intellectual property violations, which could risk igniting trade tensions.
China's Trade Surplus Widens for Fifth Month as Imports Moderate
Only a small number of US tax, finance & business professionals expect Trump's 15% corp tax rate to become reality as part of tax reform, according to a Deloitte Tax survey. The poll of more than 3K offered a glimpse of private-sector expectations about tax reform that are less optimistic than public statements from Trump administration officials & lawmakers. Trump & Reps are pushing to get the corp income tax rate down from 35% to 15-20%, saying that doing so would drive economic growth & competitiveness in coming years. Just under ½ of the participants viewed a lower corp rate as being the main economic driver of tax reform, but nearly 40% predicted the rate would end up at 25%, due to the political & budgetary challenges. 31% of those surveyed during a Jul expected a corp tax rate of 20%. Only 5.3% believed Trump's 15% rate would become law. Reps have pledged to enact the most sweeping tax overhaul since the Reagan era before year-end. An ambitious White House timeline calls for legislation to be unveiled in Sep & voted on in the House & Senate before the end of Nov. Still, about 74% were doubtful or not at all confident that a comprehensive tax reform bill would be enacted in 2017. Less than 19% were confident or somewhat confident that it would happen this year. More than 63% believed compromise to be the necessary ingredient for Congress to succeed at tax reform, a quality that has proved elusive this year. Trump's leadership, public support & a sense of economic crisis were seen as essential by less than 10% of participants respectively. In terms of growth, about 16% identified tax code simplification as the feature most likely to boost the economy.
Few expect Trump's 15% corporate tax rate: Deloitte survey
Stocks began the day in the red, bt buyers are bidding shares higher. No dramatic news so far & the survey above shows investors are accepting the dismal reality of getting tax reform passed. While Trump is out of DC when repairs are made to the White House & Congress is on vacation, not a lot of news coming from DC
Dow Jones Industrials