Dow advanced 72, advancers over decliners 3-2 & NAZ went up 14. The MLP index was fractionally higher to the 299s & the REIT index added 1+ to the 355s. Junk bond funds edged higher & Treasuries were in demand. Oil lost 1 to the 49s on profit taking & gold remained strong (more on both below).
AMJ (Alerian MLP Index tracking fund)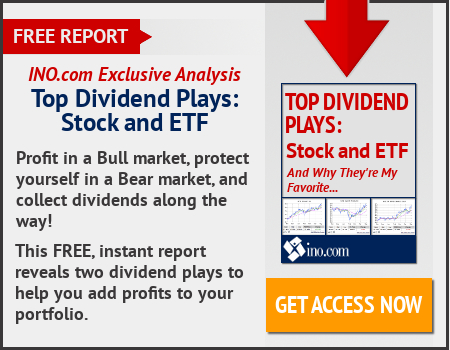 US construction spending fell 1.3% in Jun on big decline in gov construction.
Brent oil slipped from a 2-month high near $53 a barrel as ample global supplies countered strong demand and forecasts of another drop in US crude inventories. US weekly are expected to show crude stocks fell 2.9MM barrels last week, the 5th straight week of declines. But OPEC production rose in Jul despite a deal to cut output. US crude was down 28¢ at $49.89. The latest data point on whether US inventories have fallen further comes from industry group the American Petroleum Institute (API), later today. On the demand side, forecasters including the International Energy Agency have been raising their estimates, lending prices some support. The Organization of the Petroleum Exporting Countries, as part of a deal with Russia & other non-members, is reducing output by about 1.2M bpd from Jan 2017 until Mar next year to get rid of excess supply. OPEC's adherence to its supply cuts has been high but in recent months production has increased due in part to recovering output in countries exempt from the deal. Oil output by OPEC rose last month 90K bpd to a 2017 high, led by a further recovery in supply from Libya, one of the exempt producers.
Oil slips from two-month high as ample supply weighs
Gold prices settled at their highest in nearly 8 weeks as softening economic growth called into question whether the Federal Reserve will pull the trigger on another rate hike this year. Gold for Dec delivery settled up $6 (0.5%) at $1279 an ounce, its highest settlement since Jun 8.
Rising sales of most key drugs, lower one-time charges & reduced manufacturing costs helped drive Pfizer (PFE), a Dow stock, Q2 profit up 50%. The top US drugmaker beat profit forecasts, tweaked its own 2017 forecast, & predicted numerous lucrative drugs will be approved over the next half-decade. Still, cheaper generic competition continues to gnaw away at revenue, which fell short of expectations. Meanwhile, CEO Ian Read said that PFE is avoiding any big acquisitions, long its chief growth strategy, as it waits for the administration & Congress to enact tax reform. He said that would affect the valuation of its assets & potential purchase targets. EPS rose to 51¢, up from 33¢ a year earlier. Adjusted EPS of 67¢ beat the estimate by 2¢. Revenue of $12.9B was down 2% & below forecasts for $13.02B. Top sellers including new breast cancer drug Ibrance & blood thinner Eliquis produced higher sales, helping lift revenue from patented-protected drugs by 8%, to $7.67B. The essential health segment, which sells older products that are mostly off patent, had sales drop 14% to $5.23B. Their sales were led by Lipitor with of sales, at $445M, partly because a few newer drugs have produced lower-than-expected sales. Some new medicines are coming though. In May, Bavencio got US approval for treating advanced bladder cancer & its drug for a type of leukemia could get approved this month. But new eczema treatment Eucrisa, approved in Feb, managed only $9M in Q2 sales. Over the next 5 years, the company expects to win approvals for up to 18 new drugs & a half-dozen "biosimilars," near-generic versions of complex injected drugs manufactured inside cells. However, the first approved biosimilar, Inflectra, a near-copy of blockbuster immune disorder drug Remicade launched in Nov had only $94M in sales. Execs said it only has a 2% market share as commercial insurers mainly are sticking with Remicade. Sales at the consumer health business edged up 1%, to $846M. PFE now expects adjusted full-year EPS of $2.54-2.60, with the lower end up 4¢ from its May forecast & the company still expects 2017 revenue of $52-54B. The stock lost 8¢. If you would like to learn more about PFE, click on this link:
club.ino.com/trend/analysis/stock/PFE?a_aid=CD3289&a_bid=6ae5b6f7
Stocks keep flying higher in uncertain times. Earnings are good, or at least good enough. Dow is just inches away from going over 22K. Being this close, it should go over & get that over with. DC is calming down a bit, but that is only relative. Among other items on their agenda are: tax reform, an approved budget for the new fiscal year &, maybe, healthcare. That's a lot to get done in very little time.
Dow Jones Industrials