Dow shot up 73, advancers over decliners about 2-1 & NAZ gained 13. The MLP index was fractionally higher in the 274s & the REIT index went up 1+ to the 352s. Junk bond funds rose & Treasuries slid lower. Oil climbed higher in the 47s & gold inched up to 1294.
AMJ (Alerian MLP Index tracking fund)
| | | | | | | |
| --- | --- | --- | --- | --- | --- | --- |
| CL=F | Crude Oil | 47.56 | | +0.13 | +0.3% | |
| | | | | | | |
| --- | --- | --- | --- | --- | --- | --- |
| GC=F | Gold | 1,291.90 | | -0.10 | -0.00% | |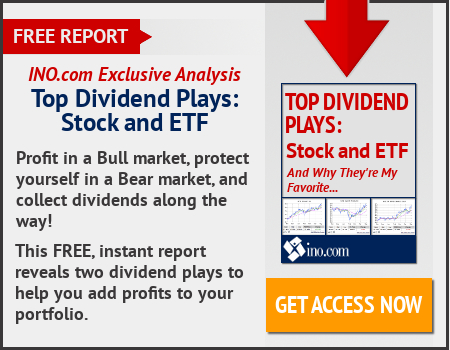 Fed Janet Yellen said any rollback of post-crisis financial reforms should be "modest" because they've made the banking system safer & more resilient without unduly diminishing the supply of credit to the economy. Yellen, speaking in Jackson Hole issued her broadest defense so far of the gov's response to the 2008 financial-market meltdown while outlining some areas that regulators could review to improve efficiency in the financial system. "Any adjustments to the regulatory framework should be modest and preserve the increase in resilience at large dealers and banks associated with the reforms put in place in recent years," Yellen said. Yellen did make a brief reference to the outlook, noting that "substantial progress has been made toward the Federal Reserve's economic objectives of maximum employment and price stability." She said some aspects of the Volcker Rule, which limits proprietary trading by banks, may be simplified while the Fed is taking steps to reduce "unnecessary complexity" in regulations affecting small banks. More broadly, however, Yellen said the reforms have made the financial system stronger. "The balance of research suggests that the core reforms we have put in place have substantially boosted resilience without unduly limiting credit availability or economic growth," she added. These remarks could put her at odds with the Trump administration, which issued a Treasury Dept report in June that called for "significant changes" to the Volcker Rule.
Yellen Says Any Changes to Financial Rules Should Be 'Modest'
US stocks held gains and the $ fell with Treasury yields as comments from Janet Yellen largely defended post-crisis financial regulation, bucking speculation that she might strike a hawkish tone on policy. The S&P 500 Index added to its best weekly gain since Jul as she also outlined some areas that regulators could review to improve efficiency in the financial system. Oil edged higher and climbed as the Gulf Coast braced for Hurricane Harvey. Yellen's comments failed to alter views on the timing for any interest rate increases, leaving investors to focus on ECB Pres Mario Draghi's talk later. Equities opened higher after the pres's top economic adviser, Gary Cohn, said that he expects tax reform to pass this year & that he did not intend to resign in protest over Trump's reaction to racial tension in Charlottesville. Markets also have an eye on Harvey, the storm that is now packing top winds of 110 miles an hour as it heads for landfall in Texas overnight today. Oil refiners in the Gulf Coast, home to as much as ½ of the nation's refining capacity, began halting operations amid warnings of deadly floods & storm surges. If Harvey reaches Category 3, it'll be the strongest storm to hit the US since Wilma in 2005.
New orders for key US-made capital goods rose slightly more than expected in Jul & shipments surged, pointing to an acceleration in business spending early in Q3. The Commerce Dept said non-defense capital goods orders excluding aircraft, a closely watched proxy for business spending plans, increased 0.4% last month after being unchanged in Jun. The forecast for these capital goods orders rising 0.3%. They were up 3.3% from a year ago. Shipments of core capital goods jumped 1.0% after an upwardly revised 0.6% increase in Jun. Core capital goods shipments are used to calculate equipment spending in GDP. They were previously reported to have gained 0.1% in Jun. Businesses are boosting spending despite uncertainty over the prospect of tax cuts. Pres Trump & Reps in Congress have said they want to lower both corp & individual taxes as part of a comprehensive tax restructuring, but few details have emerged. With lawmakers soon to be preoccupied with legislation to raise the country's debt ceiling & keep the gov funded beyond Sep, it is unclear how quickly the tax changes will be put on the legislative agenda. Business spending on equipment added 0.44 percentage point to the economy's 2.6% annualized growth pace in Q2, the most in nearly 2 years. It has been buoyed by the energy sector, where oil & gas drilling has rebounded after declining in the wake of the collapse in crude oil prices. That is helping to offset some of the drag on manufacturing from declining motor vehicle production. Manufacturing accounts for about 12% of the US economy. Last month, orders for machinery fell 1.4%, the biggest drop since May 2016, after rising 0.6% in Jun. Overall orders for durable goods, items ranging from toasters to aircraft meant to last 3 years or more, tumbled 6.8% last month as bookings for transportation equipment plunged 19%. The drop in durable goods orders was the biggest since Aug 2014 & followed a 6.4% increase in Jun.
U.S. core capital goods orders rise, shipments surge
Janet made no commitments about future policy & that's what the market likes to hear. Not much else going on other than Draghi's speech later which is not expected to provide much excitement. Tax reform is being talked about, more of what traders like to hear. Next week is all vacation in what should be a very quiet week. The Dow continues very near its recent record highs. That optimism will be tested after Labor Day when those guys in DC get back to work.
Dow Jones Industrials