Dow crawled up 14, advancers over decliners about 5-4 & NAZ rose 39. The MLP index was off 1+ to the 278s & the REIT index dropped 1+ to the 345s. Junk bond funds were mixed & Treasuries rose. Oil added pennies in the 48s & gold had another good gain, up to 1296 (more on both below).
AMJ (Alerian MLP Index tracking fund)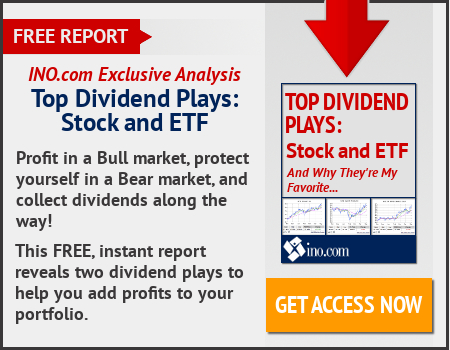 Federal Reserve Bank of Minneapolis Pres Neel Kashkari said his colleagues at the central bank have voted to raise interest rates because they are worried about accelerating inflation in the future, a concern he likened to a "ghost story." "People are worried that, if wages start to climb, if businesses have to compete with each other, you may not get gradual wage growth," he said today. "You might all of a sudden get an acceleration in wages." "I call this -- and I mean this with no disrespect -- I call this a ghost story, meaning, I cannot prove to you that there's not a ghost underneath this table," he said. "I cannot prove it definitively. There may be. But there is no evidence that there is a ghost under this table. There is no evidence in any of the data that wages have this acceleration factor and are all of a sudden going to take off." Kashkari dissented against decisions to raise rates in Mar & Jun that were otherwise unanimous. Fed policy makers meet Sep 19-20. He spoke just hours after a Labor Dept report showed a 3rd straight month of lower than expected inflation readings. Kashkari argued that the central bank has the luxury of waiting to raise rates until it sees more signs of wage & price pressures.
As the deadline to address the debt ceiling continues to loom over Congress, leadership in the House & Senate have been working behind the scenes in recent weeks to come to a consensus & are trying to set up a formal meeting that's expected to take place in early Sep. Congressional leadership in the House & Senate have been in discussions with each other & White House officials about how to move forward with the debt ceiling but so far have been unable to reach a consensus. Congressonal leaders havel been deliberating on how to move forward with raising the debt ceiling & doing so before the Treasury's deadline of Sep 29. Even though they have not come to an agreement, the leaders are looking to have a sit down meeting in early Sep to jump-start negotiations right after the Aug recess. The debt ceiling is currently at the limit of $19.8T, which covers the Treasury to borrow money from the public & gov agencies. If Congress can't extend the debt ceiling in time, the US will be unable to pay its bills, which could trigger a global financial crisis. The White House has publicly supported the idea of having a clean debt ceiling hike before the deadline. Budget Director Mick Mulvaney, said last week the administration wants to see a clean hike with no conditions of spending cuts as part of the deal after insisting for months that he wanted to see spending reforms as part of a final decision. Mnuchin has also recently insisted that raising the debt ceiling needs to get done before the deadline & should be a clean hike in order to come to an agreement as soon as possible. Still the chances of both chambers of Congress coming to an agreement by the end of Sep continue to dwindle.
Gold prices settled at their highest level since early Jun, up 2.3% for the week, as tensions tied to North Korea boosted haven demand for precious metals. Dec gold added $3.90 (0.3%) to settle at $1294 an ounce, the highest finish for a most-active contract since Jun 6.
Oil prices fell slightly after the International Energy Agency said weak OPEC compliance with production cuts was prolonging a rebalancing of the market despite strong demand growth. West Texas Intermediate crude was down 15¢ at $48.44 per barrel, but off sessions lows. US crude was down more than 2% lower on the week. Oil touched 2½ month highs on yesterday but closed down amid oversupply concerns. The IEA said OPEC's compliance with the cuts in Jul had fallen to 75%, the lowest since those curbs began in Jan. It cited weak compliance by Algeria, Iraq & the UAE. In addition, OPEC member Libya, which is exempt from the cuts, steeply increased output. The IEA also said it had revised historic demand data for 2015-2016, meaning a lower demand base in 2017-2018 combined with unchanged high supply numbers could lead to lower stock draws than initially anticipated. Saudi Arabian Energy Minister Khalid al-Falih said the kingdom did not rule out additional oil production cuts, but stressed that his country would not take any unilateral action, the Saudi-owned Al Sharq Al Awsat newspaper reported.
Oil prices slip as IEA sees slow market rebalancing
Stocks didn't do much while they watch the goings on in the far east. North Korea said it will fire 4 rockets near Guam by mid month. All the markets can do is watch & hope for the best. Dysfunctional DC may be on vacation, but the aura of chaos has not gone away & those guys have a lot to get done in Sep. Dow lost 200 this week, not bad all considered. It's still on a very long winning streak, even if it is overbought.
Dow Jones Industrials