Dow gained 19, advancers over decliners 3-2 & NAZ went up 5. The MLP index was fractionally lower to the 273s & the REIT index added 2+ to the 354s. Junk bond funds did little & Treasuries were off slightly. Oil slid back to the 47s & gold hardly budged in price.
AMJ (Alerian MLP Index tracking fund)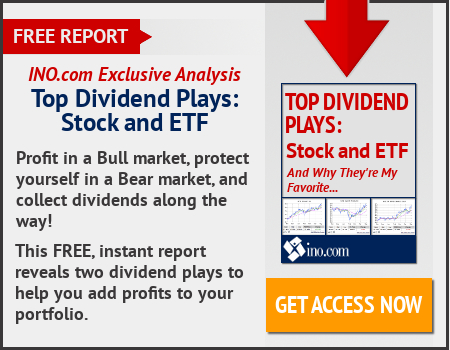 Federal Reserve Bank of Kansas City Pres Esther George said if US economic data hold up, there will probably be an opportunity to raise interest rates again in 2017. "I'll be looking at the data in the next few weeks as we get ready for the September meeting, and see whether that still makes sense,'' George said. "Based on what I see today, I think there's still opportunity to do that,'' she added. George, a policy hawk who has
argued
in favor of tighter policy to head off higher inflation, was speaking ahead of the annual gathering of central bankers she hosts in this remote mountain location. The gathering occurs against a backdrop of modestly improving global growth & lower unemployment, while inflation has failed to rise as expected. The US central bank is weighing when to start the gradual process of shrinking its balance sheet, with investors expecting an announcement at its Sep 19-20 policy meeting after officials
indicated
that an announcement could be imminent. But the Fed is also
monitoring
inflation developments closely, after a spate of weak readings softened price pressures further below its 2% target. "In the context of the economy that we have today, that's why I think you have to be careful -- getting too focused on a point estimate as opposed to the broader trends that you see and the expectations that are out there,'' George said. She allowed that economic models of how inflation responds to low unemployment may have broken down, but "whether we hit 2 percent on the nose is less important to me than understanding how the economy is doing more generally."
Fed's George Sees Another 2017 Rate Hike Despite Low Inflation
US home resales unexpectedly fell in Jul to their lowest monthly level of the year due to a lack of properties for sale, which also continued to push up prices. The National Association of Realtors said existing home sales fell 1.3% to a seasonally adjusted annual rate of 5.44M units last month. The Jun sales pace was revised slightly lower to 5.51M units. The forecast called for sales rising 0.9% to a rate of 5.57M units. Sales were up 2.1% from Jul 2016. Supply was down 9.0% from a year ago. Housing inventory has declined for 26 consecutive months on a year-on-year basis. A dearth of properties on the market has crimped the housing recovery & forced price appreciation to significantly outstrip wage gains. The median house price was $258K, a 6.2% rise from one year ago, reflecting the paucity of properties. "Demand remains strong but inventory shortage is the choke point," the NAR said. At the current sales rate, it would take 4.2 months to clear inventory, down from 4.8 months one year ago. A 6-month supply is viewed as a healthy balance between supply & demand. The median number of days homes were on the market in Jul was 30, compared to 36 days one year ago.
Slightly more Americans applied for jobless aid last week. Despite the small increase, the number seeking benefits remained close to historic lows. Weekly unemployment applications rose 2K to 234K, the Labor Dept said. The less volatile 4-week average declined 2K to 237K. The increase in claims followed a large drop the previous week. The number collecting unemployment benefits has fallen 9.5% over the past 12 months to 1.9M. The job market appears solid as the US enters its 9th year of recovery from the recession. Employers are holding onto workers with the expectation that business will continue to improve. Jobless claim, a close indication of layoffs, have come in below 300K for 129 weeks in a row, the longest such stretch since 1970, when the US population was much smaller. The economy revved up this spring after a weak start to the year, fueled by a surge in consumer spending. The gov says that growth in GDP, the economy's total output of goods & services, expanded at a 2.6% annual rate in Q2, more than double the revised 1.2% in Q1. This year, the economy is expected to grow about 2%, roughly in line with annual gains during the recovery. Consistent hiring has helped sustain the gradual recovery, although the expansion is starting to show its age as the pace of job gains has slowed this year.
There is not a lot of excitement coming from the Jackson Hole meeting, as expected. Instead those guys will relax & on their semi-vacation. The economy is lumbering along as it has been doing since the last recession. The stock market will probably take a long nap for the rest of this week. Next week, this pace should slow further.
Dow Jones Industrials