Dow fell 41, decliners over advancers about 3-2 & NAZ lost 1 from its record close yesterday. The MLP index slid fractionally lower in the 316s & the REIT index dropped 3+ to the 345s. Junk bond funds gained & Treasuries were little changed. Oil had a slight advance (off session highs) & gold crawled higher (more on both below).
Dow Jones Industrials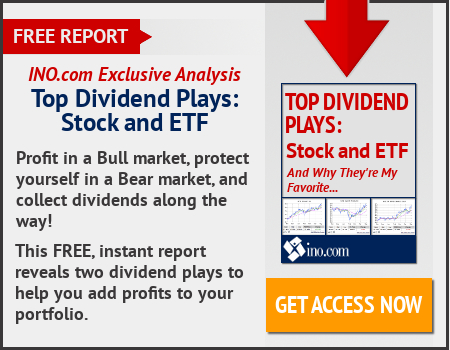 Congress gave itself one more week to agree on a spending bill to fund the gov thru Sep. The 382-30 House vote was followed quickly by unanimous Senate passage of the stopgap spending bill hours before the shutdown deadline. The measure goes to Trump for his signature. "We feel very good" that lawmakers will be able to pass a full spending bill next week, White House Press Secretary Sean Spicer said. Leaders of both parties say they're close to agreement on a broader spending plan after Reps signaled they would accept Dem demands that the Trump administration promise to continue paying Obamacare subsidies & drop its bid for immediate funds for a wall on the Mexican border. The short-term fix to ward off a gov shutdown, on a deadline set months ago, shows the stubborn dysfunction of Congress. Congress will have just 5 days starting Mon to finance the gov until the end of the fiscal year on Sep 30. House leaders plan to release a bill on Mon after negotiations over the weekend.
Congress Does Bare Minimum to Keep Government Open Next Week
US business developers operating near El Paso, Texas & southern New Mexico said they were relieved to hear Pres Trump agreed this week to renegotiate the North American Free Trade Agreement (NAFTA) with the leaders of Mexico & Canada, rather than scrapping it, as originally planned. Trump said that he was days away from terminating the deal, but changed his mind after the heads of both countries called & asked him to renegotiate. Trump made a campaign promise to repeal NAFTA if it could not be renegotiated. He again said this week that Canada & Mexico benefit disproportionately from the deal. "NAFTA's been a horrible deal for the United States. It's been very good for Canada, it's been really good for Mexico, but it's been horrible for the United States," Trump said about the 23-year-old trade agreement. But some business leaders from Texas & New Mexico credit NAFTA as a top economic driver of their local economies.
Gold climbed, raising their monthly gain to about 1.3%, as weaker-than-expected US economic growth weighed on the $. Prices, however, ended the week about 1.6% lower as a rise in global equities from last Fri helped to dull safe-haven investment demand for the metal. Jun gold rose $2.40 (0.2%) to settle at $1268 an ounce.
Baker Hughes reported that the number of active US rigs drilling for oil rose by 9 to 697 rigs this week, marking the 15th weekly climb in a row. Total active US rig count, which includes oil & natural-gas rigs, also climbed by 13 to 870. Jun West Texas Intermediate crude was up 18¢ (0.4%) at $49.15 a barrel.
Trump signed an exec order to extend offshore oil & gas drilling to areas that have been off limits, in a move to boost domestic production just as industry demand for the acreage nears the lowest in years. The order could lead to a reversal of bans on drilling across swathes of the Atlantic, Pacific & Arctic oceans & the Gulf of Mexico that Obama had sought to protect from development. "We're opening it up ... Today we're unleashing American energy and clearing the way for thousands and thousands of high-paying American energy jobs," Trump said. The order, called the America-First Offshore Energy Strategy, directs the Dept of Interior to review & replace the Obama administration's most recent 5-year oil & gas development plan for the outer continental shelf, which includes federal waters off all US coasts. But the exec order comes as low oil prices & soaring onshore production have pushed industry demand for offshore leases near its lowest since 2012, raising questions over its impact. The amount of money that oil companies spent in the central Gulf of Mexico's annual lease sale dropped more than 75% between 2012 & 2017. $s bid per acre & the percentage of acreage receiving bids both declined more than 50%.
Trump Aims to Expand US Offshore Drilling, Despite Low Industry Demand
Stocks closed the month on a down note. Earnings are less encouraging & dysfunctional DC is weighing on the markets. Trumps keeps cutting back on gov regulations, a plus. But the inability to bring out a new healthcare bill & many unknowns about the tax changes proposed are not encouraging for the bulls. Dow rose less than 300 in Apr, good but not good enough to set new records. Meanwhile tech stocks have been taking NAZ to new records above 6K as some of the biggest & sexiest tech stocks are reporting good earnings. Congress will be getting more attention in May & that looks to be a negative for stocks.
Dow Jones Industrials