Dow added 6 (not drifting far from breakeven all day), advancers a little higher than decliners & NAZ rose 23. The MLP index fell 4 to the 316s (extending its sideways trend shown in the chart below) & the REIT index was fractionally lower in the 349s. Junk bond funds did little & Treasuries went up. Oil dropped in the 49s (more below) & gold inched higher to 1265.
Dow Jones Industrials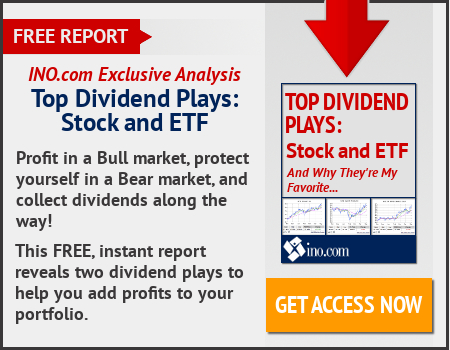 House Speaker Paul Ryan said he's confident Congress will pass a "short-term extension" of current gov funding that would keep operations going past Fri. The gov is funded thru Fri & would partially shut down early Sat without a new bill. House lawmakers have released a bill that would fund the gov for a week. Ryan did not give a time for a vote, however.
Ford net income dropped 35% in Q1, reflecting weaker US demand for new vehicles & heavy investments in new technology. The automaker has warned that earnings would decline in 2017, as Ford comes off a year in which a new F-150 pickup truck drove sales. Ford has also focused on developing self-driving cars & ride-sharing services while the company prepares to roll out its next round of lucrative models, including an updated F-150 & new large SUVs. The company continues to forecast a full-year pretax profit of $9B, which would mark a decline of $1.4B versus 2016. In addition to costs associated with its tech investments, Ford is spending more on parts & commodities used in its vehicles, particularly heavy-duty F-Series trucks that launched last year. Recall expenses also hurt earnings. CEO Mark Fields said the automaker's truck & SUV portfolio will continue to support the bottom line, noting that Ford's share of the full-size truck market rose 1.5 percentage points in Q1 to over 38%. "We're not resting on our laurels. We have the updated…F-150 coming in the fall of this year, and we have the Ranger (midsize pickup) coming. We're going to continue to reinforce this profit pillar and build out our moats around this," he said. EPS was 40¢, down from 61¢ a year ago. Pretax profits dropped 42% to $2.2B. Still, Ford managed to outpace expectations. Adjusted EPS was 39¢, better than the estimate of 36¢. Revenue rose 3.7% to $36.5B, beating the estimate of $34.7B. The stock lost 13¢. If you would like to learn more about Ford, click on this link:
club.ino.com/trend/analysis/stock/F?a_aid=CD3289&a_bid=6ae5b6f7
Ford (F)
Union Pacific's Q1 profit climbed 9% as the railroad hauled 2% more freight, increased prices & worked to control costs. The railroad said EPS was $1.32, up from $1.16 a year ago. UNP is forecasting that shipping volume will continue to grow at a low single-digit rate this year. The railroad plans $350-400M worth of productivity improvements this year. UNP is keeping a close eye on the Trump administration's trade policies because about 12% of the railroad's carloads either come from or go to Mexico. CEO Lance Fritz said he doesn't believe drastic changes are needed to most trade agreements, but the deals could be improved with negotiations. "Overall, I'm optimistic they're going to get to the right place," said Fritz, who said he believes global trade is critical to the US economy. EPS beat the $1.23 estimate. Revenue grew 6% to $5.13B, topping the expected $5B of revenue. Weaker demand for coal as utilities switch to cheaper natural gas has weighed on railroad profits for several years, but coal shipments rose during the qtr. UNP hauled 16% more coal & its coal revenue jumped 25% to $648M. Fritz said coal demand appears to be stabilizing after several years of sharp declines. The stock rose 3.35. If you would like to learn more about UNP, click on this link:
club.ino.com/trend/analysis/stock/UNP?a_aid=CD3289&a_bid=6ae5b6f7
Union Pacific (UNP)
Crude prices fell more than 1% as the restart of 2 key oilfields in Libya pumped more crude into an already bloated market. US gasoline futures also led the complex lower, falling to the lowest in at least 8 years for this time of year after inventories rose by the most in nearly 3 months & demand remained weak. US light crude was down $1.25 at $48.37 a barrel. Libya's 300K barrels per day (bpd) Sharara oilfield & 90K bpd El Feel oilfield have restarted after the end of protests that had blocked pipelines there, a Libyan oil source said. Libyan crude production stood at 491K bpd, but the OPEC member was targeting 800K bpd soon & 1-1.1M bpd by Aug, the chairman of state oil firm NOC said. The news of the Libyan restarts helped push Brent below its 200-day moving average at $51.29 a barrel, a key technical support. The Intl Energy Agency said in its latest monthly market report that oil stocks in industrialized countries stood at around 3.06B barrels at the end of Feb, 336M barrels above the 5-year average. Inventories have remained stubbornly high, in part because of increased production from the US. US crude output is at its highest since Aug 2015 at 9.27M bpd, according to gov data.
Oil Prices Fall After Libyan Oilfields Restart
One way or another, the gov will not shut down tomorrow although the fix is expected to be only temporary. Not only will there be another deadline next week, but there will also be a major crisis at the end of Sep when the budget for the new fiscal year will need to be approved. The Dow is stumbling, reacting to the chaos in DC. There is talk a revised replacement for ObamaCare is in the works, but that is fuzzy. More earnings are coming along with assessments about how the proposed changes in taxes will affect the economy. The changes are supposed to bring increased growth rates. The talk is about 3-4% annual growth. But nobody knows even though the stock market is priced to perfection. Not a good time for those weak of heart.
Dow Jones Industrials