Dow jumped up 78, advancers over decliners 4-1 & NAZ gained 23. The MLP index was fractionally higher to the 326s & the REIT index added 1+ to the 349s. Junk bond funds were up & Treasuries crawled higher. Oil rose in the 52s (more below) & gold slid lower.
AMJ (Alerian MLP Index tracking fund)
Light Sweet Crude Oil Futures,M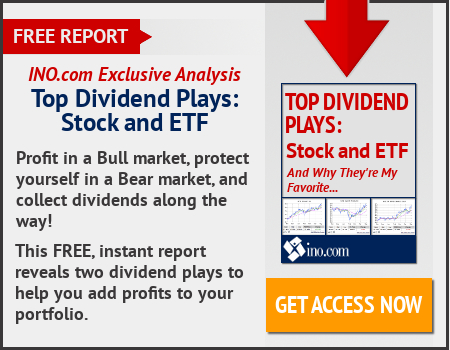 Oil headed for its longest run of gains this year as Libya's biggest oil field suffered another outage while Russia signaled it's weighing an extension of OPEC-led production cuts. Futures gained for a 5th day after advancing 3% last week following a US military strike on Syria. Libya's Sharara field halted just one week after reopening, with Libya's National Oil declaring force majeure on exports. In Russia, Energy Minister Alexander Novak said Fri his ministry had been in talks with oil companies regarding the need to prolong the 6-month deal with OPEC. Support from some members of OPEC to extend the curbs has sparked a rally above $50 a barrel. The cuts have stabilized the market & Russia will continue to watch inventory levels, but it's too early to decide whether the pact should be prolonged, Novak said. An OPEC nation Libya, exempt from the agreement, Sharara had been pumping 200K barrels a day before the latest disruption. A week earlier, exports were interrupted by a pipeline halt. West Texas Intermediate for May delivery rose as much as 58¢ to $52.82 a barrel. Russia, which pledged to trim output by as much as 300K barrels a day by the end of this month, will make a decision on prolonging the curbs after "monitoring results in Apr & May," according to Deputy Prime Minister Arkady Dvorkovich. Cuts so far haven't delivered the expected price boost, he said. While the nation isn't a member of OPEC, Russia & 10 other countries joined the group in cutting output from Jan.
The Federal Reserve could begin winding down its massive balance sheet sometime later this year in a shift that would make it less necessary to raise the official funds rate, a central banker said today. St Louis Federal Reserve pres James Bullard said opinions differed within the Fed on ending its balance sheet reinvestment policy & it would take some time to agree on, but he felt it could start later in the year. Bullard emphasized that the central bank would not be actively selling assets from its $4.5T balance sheet, but rather not replacing them as they mature. This could be well accommodated by markets, he said, & would put limited upward pressure on Treasury yields. Markets were wrongfooted somewhat last week when minutes of the Fed's last policy meeting showed policy makers were considering shrinking its assets later this year. NY Fed pres William Dudley said on Fri that the Fed could begin shedding bonds from its portfolio as soon as this year. Economists had generally expected the process to start some time next year. Bullard, considered a policy dove by investors, said he favored only one more interest rate hike this year & argued that ending bond reinvestment could act as a replacement for rate rises. Bullard noted the Mar payrolls report out last Fri was relatively weak & fitted in with his view that inflation would not stray far from 2% in coming months. Asked about the impact of the missile strike on Syria last week, Bullard said he did not see it as a major geopolitical event that would affect monetary policy at the Fed.
Fed Could End Reinvestment Policy This Year
Toyota (TM) is planning to invest $1.3B in its Camry sedan plant in Kentucky & considering adding more US capacity, moves that could thaw the Japanese auto giant's relationship with the Trump administration. The investment plan is long in the making, coinciding with the introduction of revamped products in the US. The announcement comes, however, on the heels of TM facing high-profile criticism from Trump earlier this year for plans to build a $1B plant in Guanajuato, Mexico. In a statement distributed by TM, Trump said the auto maker's investment is "further evidence that manufacturers are now confident that the economic climate has greatly improved under my administration." Auto executives have cited optimism related to tax reform, the potential relaxation of emissions standards & other factors for investing. TM pres Akio Toyoda said in Jan that maintaining a good relationship with pres Trump is critical. Toyoda aims to invest $10B in the US over the next 5 years. The 8.2K employed at the plant being revamped in Georgetown, Ky., represents the company's largest factory in the world.
Stocks are having a good day after TM announced its major investment in the US economy. The Dow has been trending sideways, a little under the record highs reach in early Mar, as it digests its extraordinary advance since the election, while there has been major turmoil in getting legislation passed in DC. While an impressive performance, it's unclear how long that can last given the chaos in DC.
Dow Jones Industrials