Dow was off 2, decliners over advancers 4-3 & NAZ lost 6. The MLP index was fractionally lower in the 318s & the REIT index fell 1+ to the 354s. Junk bond funds were lower & Treasuries inched higher. Oil slid back but still above 50 & gold was flattish at 1283.
AMJ (Alerian MLP Index tracking fund)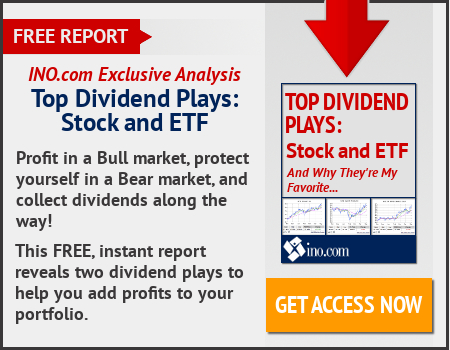 US home resales rose more than expected in Mar to the highest level in more than a decade as more homes came on the market and were quickly snapped up by consumers. The National Association of Realtors reported that existing home sales increased 4.4% to a seasonally adjusted annual rate of 5.71M units last month. The forecast called for sales to increase 2.5% to a pace of 5.6M units. The Feb sales pace was revised slightly down to 5.47M units. Sales were up 5.9% from Mar 2016, hitting their highest level in 10 years. The housing recovery has been underpinned by falling unemployment and rising wages. The unemployment rate declined to 4.5% in Mar to near a 10-year low. But demand is outstripping supply. While the number of homes on the market rose 5.8% to 1.83M units last month, housing inventory was down 6.6% from a year ago. Properties typically remained on the market for 34 days in Mar compared to 45 days in Feb, the NAR said. At the sales pace in Mar, it would take 3.8 months to clear the stock of houses on the market (unchanged from Feb). "We had a housing shortage last year and in the early parts of 2017 the housing shortage has intensified," the NAR said. Housing inventory has dropped for 22 straight months on a year-on-year basis. With supply still tight, the median house price rose 6.8% from one year ago to $236K, the 61st consecutive month of year-on-year price increases.
US Existing Home Sales Surge 4.4% in March
Greece far exceeded its intl lenders' demands for budget savings last year, outstripping even 2017's target and presenting a strong case for unlocking more bailout funds. Data released by Greek statistics service showed the primary budget balance, which excludes debt servicing, hit a surplus of 3.9% of GDP last year versus a downwardly revised 2.3% deficit in 2015. This was calculated under European System of Accounts guidelines, which differs from that used by Greece's IMF-EU creditors in bailout deliberations. But the IMF-EU number is expected to be even better. A Greek gov said that last year's primary budget surplus under the bailout program reached "about 4 percent, or slightly higher." That compares with a bailout surplus target of 0.5% of GDP & with a primary budget surplus target of 1.75% of GDP this year. Debt-strapped Greece & its creditors have been at odds for months over the country's fiscal performance, delaying the conclusion of a key bailout review which could unlock needed bailout funds. The IMF, which has reservations on whether Greece can meet high primary surplus targets, has yet to decide if it will fund Greece's current bailout, which expires in 2018. The 2016 outperformance could lead the fund to revise some of its projections. The IMF's participation is seen as a condition for Germany to unlock new funds to Greece. Athens hopes to discuss the fund's participation and its projections at the sidelines of the IMF's spring meetings in DC. The outperformance is attribued to the implementation of bailout measures & increased efforts to improve the state's revenue collection capacity.
General Electric, a Dow stock, reported that Q1 cash flow from its industrial operations turned negative & was less than the company expected, though its earnings & revenue exceeded estimates. GE reported a negative $1.6B in cash flow from industrial operating activities compared with a negative $600M it expected for the qtr due to higher working capital & the timing of bills to customers. Still, GE said it expects to hit its cash target of $12-14B for the full year. Investors have been watching cash flow as an indicator of GE's operating performance. Revenue fell 1% to $27.66B at the maker of jet engines, power plants & other industrial equipment, due to lower sales in its oil-and-gas & lighting businesses. The figure beat estimates of $26.26B. EPS from continuing operations rose to 10¢ from 3¢. Adjusted EPS of 21¢ were unchanged from a year ago & beat the estimate of 17¢. The stock fell 62¢. If you would like to learn more about GE, click on this link:
club.ino.com/trend/analysis/stock/GE?a_aid=CD3289&a_bid=6ae5b6f7
General Electric (GE)
Stocks continue to drift sideways. The attack in France & its implications for the election are becoming big unknowns for the stock market. Geopolitical concerns are weighing heavily on the stock market at a time earnings are supposed to be the main driver. North Korea, Venezuela, Iran, Syria & Russia, among others, are making investors nervous. Then there is talk about a new healthcare plan next week. But that's just talk. The Dow continues to absorb all this confusion fairly so (while gold is near its recent highs). These times are more troubling that a stock market near record highs would suggest. Best wishes for all investors!!
Dow Jones Industrials