Dow fell 29, decliners over advancers about 3-2 & NAZ lost 2. The MLP index was up pennies in the 323s & the REIT index gave back 1+ to the 343s. Junk bond funds were little changed & Treasuries found limited buying. Oil was off a tad & gold hardly budged.
AMJ (Alerian MLP Index tracking fund)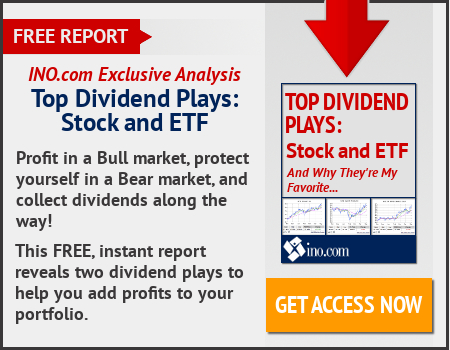 Ford (F) & Honda reported wider US sales declines than projected as automakers boosted discounts in hopes demand for struggling sedan & compact models will bottom out. Deliveries slumped 7.2% for Ford & 0.7% for Honda in Mar, as consumers snubbed the Fusion & Accord family cars. Sales for Nissan rose 3.2%, beating estimates, though the Japanese automaker also reported drops for its Altima sedan & Sentra compact. "Many automakers are looking for signs of market stability as consumers continue to head towards trucks and SUVs," Jeff Conrad, senior VP of Honda's US sales unit, said. Industrywide US auto sales were projected to rise in Mar compared with 2016's weakest month, when results were depressed by the early Easter holiday. Q1 sales may match last year's levels, as automakers use heavy discounts to trim inventory that's swelled to the highest level in more than a decade. General Motors (GM), which is updating its lineup with all-new and redesigned SUVs, may be the biggest gainer among large automakers, with analysts projecting a rise of 7%. Fiat Chrysler Automobiles (FCAU) may report sales growth of about 0.4% as it pares fleet sales & begins North American production of the Jeep Compass. The industry's annualized sales pace, adjusted for seasonal trends, probably accelerated to 17.2M, compared with 16.7M a year earlier. Q1 sales comparable to last year required significantly higher incentives & discounts, indicating softness in demand after 7 years of growth, according to Kelley Blue Book.
US stocks opened flat on the first trading day of Q2, with investors awaiting Pres Trump's first meeting with Chinese President Xi Jinping later this week. The Dow inched up 12 (0.06%) at 20,675 & the NAZ gained 7 (0.1%) to 5919
Wall St Opens Flat; Trump-Xi Talks in Focus
Oil futures held steady as a rebound in Libyan oil production over the weekend weighed against upbeat economic data from Asia that pointed to strong energy demand from the region. West Texas Intermediate crude futures were 8¢ higher at $50.68 a barrel. Libya's Sharara oil field, the country's largest, resumed production yesterday after a week-long disruption & state-owned NOC lifted force majeure on loadings of Sharara crude on Mon. The field was producing around 80K barrels per day (bpd) on Sun & about 220K bpd prior to the Mar 27 shutdown. Uncertainty about how Libyan output would fare in the months ahead added short-term volatility to oil prices, he said. Adding to pressure on prices, energy services firm Baker Hughes said the US rig count rose by 10 to 662 last week, making Q1 the strongest for rig additions since mid-2011 & raising prospects for more US shale oil. Rising supplies tempered data from Asia that suggested the region's buoyant economy would ensure solid demand for energy. Manufacturing data showed factories across much of Asia posted another month of solid growth in Mar. Purchasing managers' index (PMI) data from China showed its factories expanded for a 9th straight month in Mar, although the pace slipped as new export orders slowed. Oil prices had rallied for 3 days last week, lifted by reduced Libyan output & helped by expectations that members of OPEC & other non-OPEC producers such as Russia would extend production cuts beyond Jun.
Oil Prices Steady
This is a very sleepy day for the stock market. Mar data is coming this week highlighted by the jobs report on Fri. A big item for Trump is his meeting with China's Pres when trade issues & how to handle North Korea will be major topics.
Dow Jones Industrials