Dow shot up 183 finishing at the highs, advancers over decliners 5-2 & NAZ added 51. The MLP index was even the 319s & the REIT index rose 4+ to the 355s (getting close to its highs last year). Junk bond funds were mixed & Treasuries pulled back. Oil drifted lower to the 52s & gold had a modest move, remaining near recent highs.
Dow Jones Industrials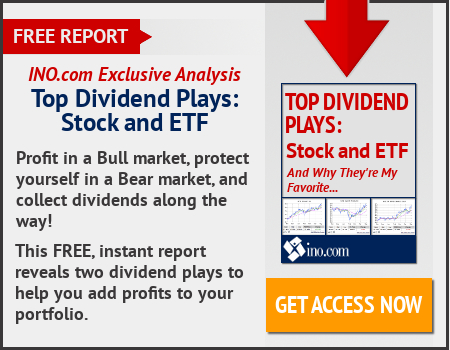 Confidence among US home builders cooled in Apr after jumping a month earlier to the highest level since mid-2005, according to the National Association of Home Builders/Wells Fargo. Builder sentiment eased to 68 from a reading of 71 in Mar (the strongest since 2005). The forecast was for 70 (readings greater than 50 indicate more respondents reported good market conditions). A measure of 6-month sales outlook fell to 75 after a reading of 78 that matched the highest since 2005. The index of current sales cooled to 74 from a revised 77 in Mar that was the highest since 2005, while a gauge of prospective buyer traffic dipped by 1 point to 52. The group's measure has sustained gains since the election, with industry participants confident that Trump's promises of looser regulation & faster growth will offset challenges, including higher costs for building materials. Mortgage rates, which jumped after the Nov election, are starting to ease & are now at the lowest level since the week ended Dec 1. The Apr measure of potential buyer traffic matched the 2nd-strongest level in almost 12 years, corroborating a report on Thurs that showed consumers have the most favorable views of home-buying since 2005. "The fact that the HMI measure of current sales conditions has been over 70 for five consecutive months shows that there is continued demand for new construction," NAHB chief economist Robert Dietz said. Confidence fell in 3 of 4 regions, including an 8-point drop in the Northeast & a 5-point decline in the Midwest.
Gold marked a 4th straight gain to hold ground at the highest finish since early Nov. Tensions between the US & North Korea weighed on the $, supporting prices for the precious metal, which is traded in the greenback. Jun gold rose $3.40 (0.3%) to settle at $1,291 an ounce.
Boeing, a Dow stock, warned employees it planned another round of involuntary layoffs that would affect hundreds of engineers at its commercial airplanes unit. The latest job cuts followed a prior involuntary reduction of 245 workers set for May 19 as the company responded to increasing competition & slowing aircraft sales. The additional layoffs are due to start in lat June, according to John Hamilton, VP of engineering at Boeing Commercial Airplanes. "We are moving forward with a second phase of involuntary layoffs for some select skills in Washington state and other enterprise locations," the memo said. "We anticipate this will impact hundreds of engineering employees. Additional reductions in engineering later this year will be driven by our business environment and the amount of voluntary attrition." The airplane unit eliminated several hundred engineers thru voluntary redundancies announced in Jan & Mar. The aerospace & defense company said the extra job cuts would include managers & execs & be achieved thru a combination of attrition, voluntary layoffs and in some cases involuntary layoffs. "In an ongoing effort to increase overall competitiveness and invest in our future, we are reducing costs and matching employment levels to business and market requirements," the statement said. The stock went up 3.40. If you would like to learn more about BA, click on this link:
club.ino.com/trend/analysis/stock/BA?a_aid=CD3289&a_bid=6ae5b6f7
Boeing (BA)
Harley-Davidson has taken the rare step of offering rebates on its 2016 motorcycles to US dealers as an incentive for them to shift a backlog that has restricted sales of its latest models according to dealers & analysts. The unusual promotion, which the dealers expect to run until the end of the month, is likely to weigh on the US motorcycle maker's margins in H1. Demand for its motorcycles in the US has slowed as its loyal baby boomer demographic ages & rivals offer competitive discounts. HOG, keen to protect its premium-brand image, does not discount its bikes. The company commands slightly more than ½ of the US "big-bike" market: motorcycles with engine capacity of more than 601 cc. In Jan, CFO John Olin said the company would focus on selling its 2016 motorcycles thru Q1 of this year. As a result, he added, HOG would limit shipments of its 2017 models, including touring motorcycles with the new "Milwaukee-Eight" engine. The company has forecast it would ship fewer bikes in the qtr than in the year-earlier period. The stock lost 30¢. If you would like to learn more about HOG, click on this link:
club.ino.com/trend/analysis/stock/HOG?a_aid=CD3289&a_bid=6ae5b6f7
Harley-Davidson (HOG)
Today stocks are more concerned with earnings prospects than intl tensions. This week will bring the first wave of earnings from the biggies. However a recent forecast is for the economy to grow only about 1% in Q1. Gold remains essentially at multi month highs, negative bets on stocks. The rally for the Dow has faded since the start of Mar. Earnings will be watched by the bulls.
Dow Jones Industrials