Dow fell 88, decliners over advancers 2-1 & NAZ lost 47. The MLP index did little in the 325s & the REIT index added 1+ to the 352s. Junk bond funds were flattish & Treasuries advanced, taking the yield on the 10 year Treasury near 2.3%. Oil was lower (more below) & gold shot up to 1269.
AMJ (Alerian MLP Index tracking fund)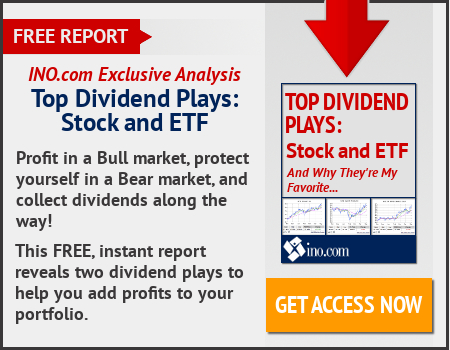 Janet Yellen said the central bank's task has shifted from a post-crisis exercise of healing the economy to one aimed at holding on to progress made. "Before, we had to press down on the gas pedal trying to give the economy all of the oomph that we possibly could," Yellen said. The Fed is now trying to "give it some gas, but not so much that we're pushing down hard on the accelerator." Yellen & her colleagues are aiming to ease back significantly this year on the level of support the central bank is providing the US economy as they close in on their goals of full employment & 2% inflation. Policy makers have penciled in 2 additional rate hikes this year, on top of one executed in Mar. Minutes of the Mar meeting showed that most Fed officials also expect to begin shrinking the bank's $4.5T balance sheet later this year, gradually reversing emergency bond purchases made during the recession & recovery. "The appropriate stance of policy now is closer to, let me call it neutral," Yellen said. Yellen added she expected the economy to continue to grow at a moderate pace & that gradual interest-rate increases "can get us where we need to be." She said it's as important to avoid moving rates too slowly as it to avoid moving too rapidly. "We want to be ahead of the curve and not behind it," she said. "We don't want to be in a position where we have to raise rates rapidly, which could conceivably cause a recession." Yellen said unemployment, at 4.5%, now stands a bit below what she & many of her colleagues consider to be its lowest sustainable rate. Inflation, she added, was still slightly below target, emphasizing her focus on the measure that excludes food and energy. "It's still slightly below 2 percent in my estimation," she said.
Counselor to pres Trump, Kellyanne Conway, is optimistic that tax reform will happen this year but says the administration isn't racing to beat "artificial timelines." "This is a very big piece of his domestic legislative agenda, very big piece of his campaign promises and I know that job creators…and middle class taxpayers across this country both will have relief after the tax plan is passed. But you've heard from the experts in this arena…and they've made very clear that this will not be rushed," she said. She added that the administration would like to compromise with Dems on health reform & tax policy, pointing to a previous president's success in doing so as an example. "President George W. Bush had 10 to 12 Democratic senators supporting him and a Democratically-controlled Senate for that matter in June of 2001 when he was able to pass his tax package."
Oil futures edged lower ahead of output & inventory report from the US, after gains overnight that had been driven by production outages in Libya & Canada. West Texas Intermediate futures were trading down 0.3% at $53.31 a barrel. Previously crude futures have risen for 5-straight sessions, the longest such run since mid-Aug & fallen just once the past 2 weeks. Lately oil has found support from supply disruptions in Libya. The country's largest oil field has been shut down for the 2nd time in a few weeks as a local militia blocked the pipeline wiping out around 220K barrels a day from Libya's production. The market is losing about 350K barrels a day of synthetic oil production from Canada's oil sands. On Mar 14 a fire damaged equipment at a facility by Mildred Lake in the city of Alberta. It has been estimated 25M barrels of production has been lost since the fire started. Traders are hoping the outages will lead to lower oil imports into the US. But the flow that has been removed from the market is still just a fraction of the roughly 96M barrels of oil and liquid fuels consumed daily. US output has reached above 9M barrels the past 7 weeks, as drilling activity continues to increase & US oil stockpiles sit at record highs. Later today investors will be watching for a US inventory & production estimate from the American Petroleum Institute. OPEC is set to release its Mar oil report tomorrow. Almost a dozen major producers in late 2016 agreed to curb their production for the subsequent 6 months to help bring global storage levels down to 5-year averages. An inventory tally will be part of the report.
Dow Jones Industrials