Dow went up 39, decliners a little ahead of advancers & NAZ went up 3. The MLP index added 1+ to the 324s & the REIT index was pennies lower in the 345s. Junk bond funds did little today & Treasuries were even. Oil climbed higher as did gold (more on both below).
AMJ (Alerian MLP Index tracking fund)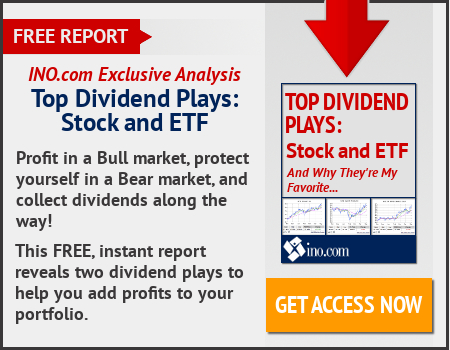 Pres Trump spoke at a North America's Building Trades Union conference, touting the importance of the manufacturing and construction industries in his promise to "put America first." "We are going to rebuild our nation. You're the keepers of the great trades and traditions that built our country," Trump said. He talked about protecting US jobs by defending the country's borders, as well as the administration's proposed infrastructure package, which he said would be "an enduring symbol of American strength." More than 3K trade leaders from across the country were in attendance for the speech & the group will be a large part of the construction effort if his promised infrastructure bill is approved by Congress. The meeting with union bosses was one of 2 economy-focused meetings for the pres today. During his speech before the trade union, the pres promised to eliminate "job killing regulations" & told workers they will no longer have to wait "for approvals that never come." Earlier in the day in at a town hall with CEOs from more than 50 companies, Trump told the business leaders he would give Dodd-Frank a "haircut" as part of an effort to ease their financial afflictions. "We are absolutely destroying these regulations that have been placed over your heads," he said.
Federal Reserve Bank of Richmond pres Jeffrey Lacker said he was stepping down effective today in a letter that revealed his involvement in an alleged 2012 leak of confidential Fed information. He said he had spoken with an analyst from Medley Global Advisors 5 years ago. During the conversation, he learned the analyst knew confidential details about policy options that would be discussed at a coming Fed meeting, he wrote. By not refusing to comment during the conversation with the analyst, Lacker said he may have given the impression that he was confirming or acknowledging the information. The official said he didn't mention this during an internal 2012 investigation. He said he told federal law-enforcement officials during a subsequent interview in 2015. "I apologize to my colleagues and to the public I have been privileged to serve," Lacker said. "I have always strived to maintain the appropriate balance between transparency and confidentiality, but I regret that in this instance I crossed the line to confirming information that should have remained confidential." He had announced in Jan that he would retire on Oct 1 after 28 years at the Richmond Fed. He has served as pres of the regional reserve bank since 2004 & has been a prominent "hawk," favoring higher interest rates to contain inflation, in the central bank's monetary-policy debates. An Oct 2012 report by Medley Global Advisors, a policy intelligence service, to its clients contained potentially market-moving details about internal central-bank policy discussions. A subsequent Fed investigation found no major breaches of its communications policies, but the incident became the subject of probes by House Republicans & federal authorities.
Oil prices rose to a near one-month high as expectations of a drawdown in US crude & product inventories outweighed news of higher Libyan production. West Texas Intermediate crude was up 70¢ (1.4%) at $50.94 per barrel, the highest since Mar 8. It hit a 4 month low late last month but have recovered 8% since then on expectations OPEC & other producers would cut output under an agreement reached last year. Demand is picking up in key markets, including in the US. Analysts forecast that data will show US crude stocks declined last week after rising for 2 consecutive weeks & a decline in refined product inventories was also expected.
Oil Rises, Near One-Month High; U.S. Crude Stocks Seen Down
Gold prices settled higher for a 3rd straight session at levels not seen since late Feb ahead of a meeting between Trump & Chinese Pres Xi Jinping. Gold for Jun delivery settled up $4.40 (0.4%) at $1258 an ounce, it highest settlement since Feb 27.
More economic data for Mar is coming this week. But the meeting between Trump & the Chinese leader is only a couple of days away. Its implications are big for intl trade between the 2 countries & how to deal with rogue nation North Korea. In the meantime, tomorrow should give a first report on new jobs in Mar & a measure of US business activity last month.
Dow Jones Industrials