Dow dropped 44, decliners over advancers about 3-2 & NAZ gave back 9. The MLP index slipped fractionally to the 322s & the REIT index was about even in the 352s. Junk bond funds did little & Treasuries were off a tad. Oil inched higher & gold rose with growing global tensions.
Dow Jones Industrials
Light Sweet Crude Oil Futures,M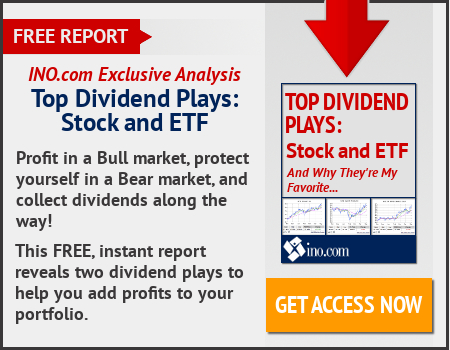 Russia pushed back against demands that it abandon Syrian leader Bashar al-Assad over a chemical-weapons attack as the Kremlin said pres Putin is likely to meet with Sec of State Rex Tillerson. Putin complained that relations with the US are worse than under Obama, while Foreign Minister Sergei Lavrov criticized the Trump administration's "ambiguous and contradictory" foreign policy at the start of talks with Tillerson. There's a "probability" that Putin & Tillerson will meet if the talks between the 2 top diplomats show a need to "report to the head of state," a Kremlin spokesman said. It's "quite absurd" to demand that Russia abandon Assad as this would mean ending support for his forces that are fighting against Islamic State & other terrorist groups in Syria. The US & its allies are trying to increase pressure on Russia to end its support for Assad, which has been crucial in keeping the regime in power after 6 years of civil war. The Moscow meeting will "further clarify areas of sharp difference so that we can better understand why these differences exist and what prospects for narrowing those differences may be," Tillerson told Lavrov. Trust between Russia & the US under Trump "at the working level, especially at the military level, hasn't improved; rather it's deteriorated," Putin said. Russian relations with the US all but broke down with the Obama administration amid friction over Syria & the conflict in Ukraine. While Russia had high hopes of a new era of cooperation after Trump repeatedly praised Putin during the campaign, tensions have spiralled over the Syrian crisis. Tillerson said yesterday that Putin's gov has aligned itself with an "unreliable partner" in Assad, whose reign is coming to an end. The Syrian conflict has become enmeshed with the battle against Islamic State & drawn in the US, Russia, Iran & Turkey, as well as multiple extremist groups & militias backed by regional powers such as Saudi Arabia.
Russia Bashes Trump's Syria Policy
Pres Trump said he wants to tackle health care before tax reform. "I have to do healthcare first, I want to do it first to really do it right," he said. Although tax reform is critical to economic growth & businesses large & small, the pres said "hundreds and hundreds of millions of dollars" would be saved on reforming the health care, which would help with tax reform. "We're saving tremendous amounts of money on health care when we get this done, number one, and most importantly … we're going to have great healthcare, and all of that savings goes into the tax," he added. "If you don't do that you can't put any of the savings into the tax cuts and the tax reform." Gary Cohn, director of the White House National Economic Council, said that tax reform would be finished within the year, echoing the messaging from Treasury Sec Steve Mnuchin who said he hoped to complete tax reform by Aug. Trump declined to put a deadline on when the matter would be finished. "Health care is going to happen at some point. Now if it doesn't start fast enough, I'll start the taxes. But the tax reform and the tax cuts are better if I can do healthcare first," he said.
US import prices recorded their biggest drop in 7 months in Mar as the cost of petroleum declined, but the underlying trend pointed to a moderate rise in imported inflation as the $ rally fades. The Labor Dept said import prices fell 0.2% last month, the largest drop since Aug, after an upwardly revised 0.4% increase in Feb. That lowered the year-on-year increase in import prices to 4.2% from 4.8% in Feb. The forecast called for import prices to slip 0.2% after a previously reported 0.2% increase in Feb. The drop in import prices is unlikely to be sustained with oil prices pushing higher in recent days amid rising geopolitical tensions following last week's missile strike on Syria & reports that Saudi Arabia wants to extend production cuts enacted in Jan for another 6 months. Despite weak imported price pressures, domestic inflation is rising. Most consumer inflation measures have pushed above the Fed's 2% target. Prices for imported petroleum fell 3.6% last month, the biggest drop since Aug, after increasing 1.3% in Feb. Import prices excluding petroleum increased 0.2% after rising 0.3% the prior month. Import prices excluding petroleum have now increased for 3 straight months, in part reflecting an ebb in the $ rally. Prices for imported capital goods edged up 0.1% after rising 0.2 percent in Feb. Imported consumer goods prices excluding automobiles fell 0.2% last month after gaining 0.3% in Feb. The cost of imported food fell 0.7% last month after increasing 1.0% in Feb. The report also showed export prices rose 0.2% after advancing 0.3% the prior month. Export prices increased 3.6% from a year ago, the biggest rise since Dec 2011. That followed a 3.2% gain in Feb.
Stocks are meandering, looking for direction prior to the start of earnings season. The VIX index (^VIX), pushing towards 16, is at a 5 month high, reflecting increasing nervousness by investors. During better times, the index was a little above 10. This trend is not good for the future of the stock market.,
Dow Jones Industrials