Dow slid back only 12 (well off earlier lows), decliners over advancers 5-4 & NAZ fell 17. The MLP index inched up pennies in the 323s & the REIT index was fractionally higher in the 345s. Junk bond funds continued mixed & Treasuries went up. Oil was weak on talks of more oil coming from Libya & gold edged higher (more below).
Dow Jones Industrials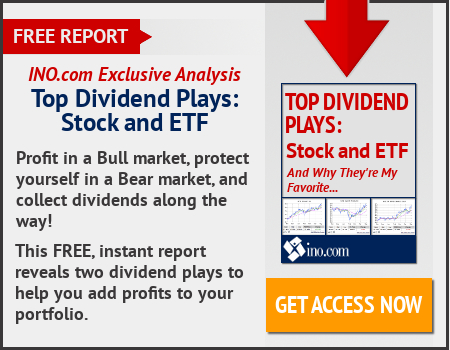 America's factories continued to expand in Mar at a robust pace, demonstrating momentum in an industry that struggled for the better part of the last 2 years, Institute for Supply Management data showed. ISM's diffusion index eased to 57.2 (matching the forecast) from Feb's 57.7, which was the highest since Aug 2014 (readings above 50 indicate growth). The measure of orders cooled to 64.5 in Mar from 65.1. Factory employment gauge climbed to 58.9, the strongest reading since Jun 2011, from 54.2. Prices-paid index increased to 70.5, the highest since May 2011, from 68. The manufacturing index, which has increased in 6 of the last 7 months, underscores building optimism among factory managers that's also emerged from Asia to Europe. In the US, the ISM measure of export orders climbed to the highest level since Nov 2013, indicating improving global demand. Recent Chinese gov figures showed a factory purchasing managers index climbed in Mar to the highest level in 5 years, while a Markit Economics measure of euro-area manufacturing was the strongest in 71 months. The ISM's indices of inventories continued to contract in Mar, a sign production gains will hold up after Federal Reserve factory output data showed the strongest back-to-back advances in almost 3 years. The highest order backlogs & slowest delivery times for suppliers since 2014 help explain why more manufacturers are reporting that they are adding workers to assembly lines. The recent pickup in manufacturing has been a bright spot for the US economy during Q1 otherwise marked by tepid gains in household spending, the biggest part of GDP. Trump on Fri touted a National Association of Manufacturers survey showing optimism among members was at a 20-year high.
Manufacturing in U.S. Kept Expanding at Robust Pace in March
US auto sales trailed estimates, with Kia Motors & Ford (F) reporting some of the biggest declines, as heavy incentive spending failed to contain plunging demand for sedan & compact models. Combined deliveries for Kia & its affiliate Hyundai slumped 11% & Ford's dropped 7.2% last month, bigger drops than analysts estimated. General Motors (GM), Fiat Chrysler (FCAU) & Toyota (TM) also fell short of expectations. Mar was supposed to be the month US auto sales rebounded from decreases in Jan & Feb. Instead, ample discounts failed to stem the tide for models like the Chevrolet Malibu & Ford Fusion, which are being surpassed by crossovers as the new American family vehicle of choice. Deliveries of those models each plunged by more than 35%. GM sees the industry annualized sales pace, adjusted for seasonal trends, at 16.7M vehicles for the month. The automaker cut its projection from 17M, which it had given earlier today. Analysts estimated a pace of about 17.2M. Ford has adjusted its production to respond to changes in consumer demands, Mark LaNeve, Ford's VP of US sales & marketing, said. In Jan, the automaker canceled plans to build a $1.6B small-car factory in Mexico.
Gold prices ended in positive territory, with the precious metal shaking off early softness to log a 2nd straight gain, as assets perceived as risky came under pressure in late-morning trade. Jun gold settled up $2.80 (0.2%) at $1254 an ounce, adding to the advance on Fri. The move for the precious metal comes as US equity benchmarks retreated firmly to kick off Q2 trade, following a report on US manufacturing that disappointed traders. The Institute for Supply Management said its manufacturing index fell slightly to 57.2% last month from 57.7% in Feb. That reading was a little below the 57.8% forecast. A reading of 50 or better indicates economic expansion. Precious metals also gained amid news of explosions on a St. Petersburg's subway which killed at least 10 people. Seen as a haven asset, gold tends to draw bidders on news of attacks or during political uncertainty.
US developers ramped up construction spending in Feb to the largest amount in nearly 11 years, led by more building of homes, highways & schools. The Commerce Dept says construction spending rose 0.8% in Feb to the highest level since Apr 2006, after 2 months of declines. Builders are rapidly putting up more homes in response to strong demand that has pushed up prices for existing homes. Yet it hasn't yet been enough to relieve a shortage of homes for sale. The accelerated building could boost the economy this year. State & local govs spent 0.9% more on construction, driven by roads, schools & recreational buildings. The federal gov, meanwhile, cut construction spending for the 2nd straight month & has cut back 9% from a year ago.
The Dow was down 120 at midday, but buying in the PM limited losses. The auto sales were not encouraging, although not really a surprise when they are being compared to record numbers last year & after a significant rebound from recession lows. Other data shows manufacturing is doing well & execs are optimistic. The stock market has been amazingly strong since the election because it likes what Trump is saying & doing. However accomplishments in Congress have proven more difficult.
Dow Jones Industrials