Dow soared 233, advancers over decliners a relatively modest 5-2 & NAZ & wnet up 34. The MLP index added 1+ to the 351s & the REIT index was fractionally higher in the 351s. Junk bond funds crawled higher & Treasuries were only slightly weaker. Oil inched higher in the 49s & gold lost 7 to 1269 (not bad all considered).
AMJ (Alerian MLP Index tracking fund)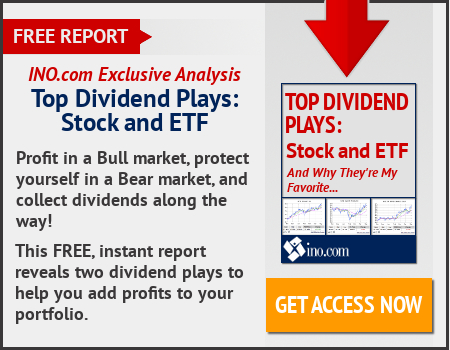 US stocks rose toward all-time highs as earnings from Dow companies bolstered optimism in the economy. Canada's $ led export currencies lower as a tariff on lumber reignited concern the Trump administration will pursue protectionist policies.
The Dow climbed 150
while NAZ topped 6K for the first time. Stocks in Europe hovered near a 20-month high & emerging markets climbed, as risk appetite fueled by the outcome of France's election continued. The ¥ fell along with Treasuries & gold. The Canadian $ tumbled
after Trump slapped a 24% tariff on imported softwood lumber.
Investor focus shifted to corp earnings. Trump's decision to impose a fresh tariff rekindled protectionist concern a day before his administration is set to unveil a broad outline for a reduction in corp taxes. Shares in Europe rose as political risk abated, though tensions around North Korea
continued to simmer.
Markets Are Surging for the Second Day in a Row
Consumer confidence decreased in Apr from a 16-year high, according to the Conference Board. The group's gauge fell to 120.3 from 124.9 in Mar. The forecast called for a reading of 122.5
Purchases of new US homes unexpectedly increased in Mar to an 8-month high, indicating housing demand remained strong at the start of the spring buying season, according to theCommerce Dept.
Single-family home sales increased 5.8% to a 621K annualized pace (the forecast called for a 584K rate).
The median sale price of a new house rose 1.2% from Mar 2016 to $315K.
Supply of homes shrank to 5.2 months from 5.4 months; there were 268K new houses on the market at the end of Mar.
Steady job growth & improving wages are continuing to drive demand, building on last year's new-home sales that were the strongest since 2007. While mortgage costs remain above pre-election levels, they're becoming less of a curb on the market, with the average 30-year fixed rate falling last week to the lowest since Nov. Still, lean inventories & rising prices may restrain any gains. The
Commerce Dept said there was 90% confidence that the change in sales last month ranged from a 9.7% drop to a 21.3% increase, underscoring the volatility of the data.
New-home sales account for about 10% of the residential market & are tabulated when contracts are signed; existing-home sales, which rose 4.4% last month, are based on contract closings.
There is a degree of weakness today despite the surging stock market. Markets breadth is not impressive. The REITs are only limping along, hurt by the large number of retail failures (store leases have become fragile). Safe haven investments such as gold & Treasuries are hanging in reasonably well. Not all are embracing a risk averse mentality. Tomorrow Trump will give a glimpse of his proposal for tax reform. Next it goes to Congress & that promises to be a rough fight. If nothing else, the fate of the border wall is uncertain because it is highly partisan. Then there is the Fri deadline when gov funding runs out. Chances are those guys will approve a short term temp solution which will only prolong the agony of this problem. The North Korea situation remains scary. While stocks are strong, there are plenty of dark clouds around.
Dow Jones Industrials