Dow rose 75, advancers over decliners about 2-1 & NAZ added 21. The MLP index inched up a fraction in the 318s & the REIT index was fractionally lower in the 355s (still near last year's highs). Junk bond funds crawled higher & Treasuries were weak following recent strength. Oil climbed a little higher & gold was off a tad.
AMJ (Alerian MLP Index tracking fund)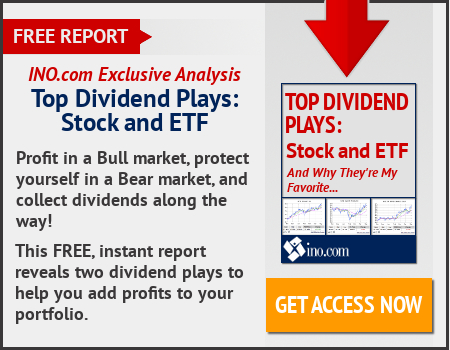 Filings for US unemployment benefits rose last week while total benefit rolls dropped to the lowest in 17 years, indicating the job market remains tight, a Labor Dept report showed.
Jobless claims increased 10K to 244K (forecast was 240K) & t
he prior week's reading was 234K.
The number of people continuing to receive jobless benefits declined 49K to 1.98M, smallest since 2000.
Filings are hovering near a 4-decade low as managers hold staff levels steady or boost them to keep up with an expanding economy. Analysts will look at the latest claims data for clues to the Apr change in payrolls, because last week coincides with the survey week for the monthly employment report due May 5. At the same time, year-to-year variation in the timing of the Easter holiday may affect the data. Jobless claims have been on a general downtrend during the expansion & broke below the 300K level in Mar 2015. The 4
week average of initial claims, a less-volatile measure than the weekly figure, decreased to 243K from 247 & t
he unemployment rate among people eligible for benefits ticked down to 1.4% from 1.5%.
Jobless Claims in U.S. Rise While Benefit Rolls at 17-Year Low
The Federal Reserve could streamline the stress-testing process for banks & might consider making banks submit plans less frequently for how they would handle bankruptcy, Fed Governor Jerome Powell said. Powell said applying qualitative standards in stress tests after the financial crisis played a key role in getting banks to understand their risks. The tests were aimed at assessing whether banks were adequately managing risks. "We've seen a great deal of progress," Powell added. "I do think we're getting to the point where qualitative supervision of risk management can no longer be part of the stress test but will return to being part of the normal supervision of firms." He also said it might be time for the Fed to consider making banks submit so-called living wills every 2 years, rather than annually as is currently required. The resolution plans outline how a failing bank could handle bankruptcy without requiring a taxpayer bailout. In addition, Powell said the Fed might ease the regulatory burden it puts on the boards of directors of banks so the boards can focus on banking strategy rather than an "overly detailed checklist of supervisory process requirements." "We are currently reassessing whether our supervisory expectations for boards need to change," he said. Powell, who besides banking regulatory policy also has a vote on the Fed's interest rate decisions, said the US economy appeared to be "at or close to full employment."
Fed's Powell Suggests Streamlining Bank Stress Tests
Verizon, a Dow stock & #1 US wireless carrier, reported a 20% fall in quarterly profit as it lost wireless postpaid subscribers despite the re-launch of unlimited data plans. EPS fell to 84¢ in Q1 from $1.06 a year earlier. The company lost 307K retail postpaid subscribers on a net basis in Q1. Analysts were expecting net additions of 222K. Verizon is struggling to fend off smaller rivals in a maturing market for US wireless service. In Feb, VZ announced that it would offer an unlimited data plan for the first time in more than 5 years, following which other companies sweetened their unlimited offerings. Total operating revenue fell to $29.8B (the 4th straight qtr) from $32.1B a year earlier. The stock dropped 48¢. If you would like to learn more about VZ, click on this link:
club.ino.com/trend/analysis/stock/VZ?a_aid=CD3289&a_bid=6ae5b6f7
Verizon's 1Q Profit Falls 20%
Verizon (VZ)
Earnings season is kicking into high gear. Optimism has returned to the stock market. Foreign elections, beginning with France, are also being watched. However, the Dow has not been able to shake the blues which have lasted for almost 2 months. Maybe talk of a new healthcare plan from Congress will bring back the bulls in force.
Dow Jones Industrials