Dow soared 232, advancers over decliners better than 2-1 & NAZ gained 41 (holding above 6K). The MLP index added 3+ to the 323s & the REIT index was up 1+ to the 352s. Junk bond funds were higher & Treasuries slipped lower. Oil climbed in the 49s after recent selling & gold fell 13 to 1264 as stocks went up.
AMJ (Alerian MLP Index tracking fund)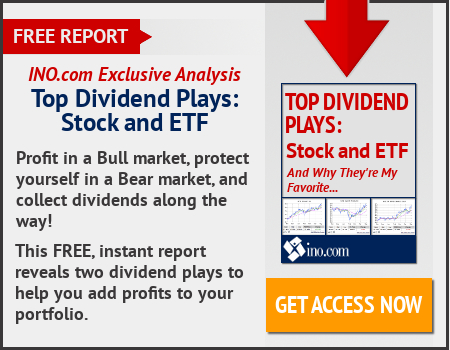 The threat of a US gov shutdown this weekend appeared to recede after Pres Trump backed away from a demand that Congress include funding for his planned border wall with Mexico in a spending bill. Trump said he may wait until Reps begin drafting the budget blueprint for the fiscal year that starts on Oct 1 to seek funds for the wall. Trump's fellow Reps control both chambers of Congress but the current funding bill, which has to be passed by Fri night, will need 60 votes to clear the 100-member Senate, where Reps hold 52 seats & so will have to get some Dem support. Demo leaders had said it would not get it if funds for the wall were included. The news about Trump's comments helped fuel a rise in Treasury debt yields. Even if the fight over wall funding is over, Rep & Dems still have some difficult issues to resolve over the next day or 2.
U.S. Government Shutdown Threat Recedes after Trump's Wall Concession
Gold futures fell, with prices settling at their lowest level in more than 2 weeks as gains in US & European equities dulled investment demand for the precious metal. Jun gold fell $10.30 (0.8%) to settle at $1267 an ounce, the lowest finish since Apr 10.
McDonald's, a Dow stock & Dividend Aristocrat, new Big Mac sizes helped boost a key sales figure in the US, but that it is still working on trying to attract more customers to its stores. The chain said that global sales rose 4% at established locations in the first 3 months of the year. That included a 1.7% increase in its flagship US market, where the fast-food chain has suffered 4 straight years of declining customer visits. Sales rose as a result of higher prices & from smaller & bigger versions of the Big Mac that helped drive up average spending. Customer visits were "relatively flat" from a year ago, when factoring out the benefit of an extra day in last year's qtr. Results show it is "strengthening its foundation" in the US as it tries to improve the image of its food & looks to the rollout of options like mobile order-&-pay along with expanded delivery to drive sales moving forward. The sales bump was better than expected & built on a 5.4% increase from a year ago. Sales were also stronger in other parts of the world, including the UK & China as the stock hit an all-time high over $141. For the qtr, EPS rose to $1.47, ahead of the expected $1.32. Total revenue was $5.68B, beating the $5.48B estimate. The stock shot up 7.44 to go into the141s. If you would like to learn more about MCD, click on this link:
club.ino.com/trend/analysis/stock/MCD?a_aid=CD3289&a_bid=6ae5b6f7
McDonald's (MCD)
Caterpillar, another Dow stock, Q1adjusted profit handily topped expectations & revenue climbed thanks to improved sales across its business segments. The construction equipment company also boosted its full-year outlook thanks to a stronger-than-expected start to the year. For Q1 the company had EPS of 32¢, above 46¢ a year earlier. Stripping out restructuring costs, EPS was $1.28, easily beat the 62¢ forecast. Revenue rose to $9.82B from $9.46B. That topped the $9.36B in revenue expected. For the year, CAT predicts adjusted EPS of $3.75, with revenue of $38-41B. Its prior guidance was for adjusted EPS of about $2.90 with revenue of $36-39B. Analysts were looking for EPS of $3.25 on revenue of $37.9B. The stock soared 7.62 to go over 104. If you would like to learn more about CAT, click on this link:
club.ino.com/trend/analysis/stock/CAT?a_aid=CD3289&a_bid=6ae5b6f7
Caterpillar (CAT)
Stocks had a stellar day, but behind the numbers the story is not all that rosy. Hopes are high that Trump's plans for reducing taxes will improve meager growth which has lasted for years. However market breadth remains unimpressive & much of today's advance in the Dow is due to MCD & CAT. One very soft spot is the story of troubled retailers. The problems with funding the federal budget are not going away even if Congress gets by the Fri deadline. DC is a mess, making it difficult to pass meaningful legislation. And the North Korea story remains very scary. But investors continue to throw caution to the wind. Tomorrow Trump will give his proposals for the economy with the Dow & NAZ at (or essentially at) record levels.
Dow Jones Industrials