Dow soared 174 (closing near the best levels of the session), advancers over decliners 5-2 & NAZ jumped up 53. The MLP index remained fractionally higher in the 318s & the REIT index flat in the 355s. Junk bond funds rose & Treasuries continued to be sold. Oil slid lower, remaining above 50, & gold hardly budged at 1283.
AMJ (Alerian MLP Index tracking fund)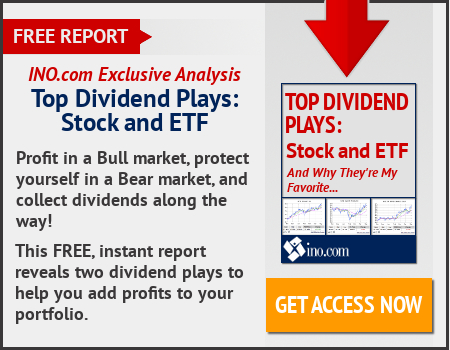 Fed Vice Chair Stanley Fischer painted a picture of a brightening global economy that can better manage the spillover of gradual monetary tightening in the US. "I expect that the Fed's removal of accommodation will be driven by a continued expansion of the U.S. economy," Fischer said in the text of a speech he's slated to give Wed. "Foreign economies are likely to benefit from the developments that induce" the U.S. central bank to tighten, he added. Fischer added that "most foreign central banks" should be able to respond to US rate hikes with policy actions that lessen the impact on financial conditions in their own economies. His remarks were released by the central bank for a speech it said was closed to the media. The Fed is expected to continue tightening monetary policy this year while other major central banks hold rates steady or ease policy. That divergence is widely expected to strengthen the $, making it more difficult for non-US companies that issue dollar-denominated debt. Fed officials have signaled they remain on course to increase interest rates 2 more times this year following a hike in Mar. They've also indicated their openness to begin shrinking their $4.5T balance sheet before the end of the year, a move that is likely to raise market interest rates in $-denominated debt. Fischer sounded a note of optimism on the outlook for global growth, in part driven by stronger demand from the US. He pointed to falling unemployment & rising inflation in Europe, as well as signs that China's economy appeared to be on "more solid footing." That helped explain, he said, why the reaction in financial markets to 2 Fed rate hikes since Dec was muted, with the $ depreciating against a basket of major foreign currencies this year. "Foreign output expansions appear more entrenched, and downside risks to those economies noticeably smaller than in recent years," he added. "There may well even be some chance that foreign economies kick into gear enough that U.S. and foreign business conditions become reasonably well aligned."
US multinationals with plants in Venezuela are likely on edge, after General Motors (GM) pulled the plug on its operations in the country, following a gov takeover of its plant amid large-scale violent protests. "All foreign companies, and especially U.S. firms, should be concerned with the increasingly extreme and aggressive behavior of the Venezuelan regime," Ian Vasquez, director of the Cato Institute Center for Global Liberty & Prosperity, said. Coca-Cola (KO), a Dow stock & Dividend Aristocrat, however, indicated it didn't have any plans to pull its operations from the distressed South American country. "There is no indication that any of our facilities in Venezuela are currently at risk of being altered and we're working closely with Venezuelan authorities to assure a continuous operation in the country," the company said. Other US-based multinational companies that still have operations in Venezuela, despite the country's worsening economic & political situation, include PepsiCo (PEP), McDonald's (MCD), another Dow stock & Dividend Aristocrat, & Goodyear Tire & Rubber (GT). Japan-based international automaker Toyota (TM), with large-scale operations in the US, said it was keeping a close eye on how the developing situation in Venezuela was affecting its business. "Our operations in Venezuela have not been affected so far. Our team members, dealers and customers remain our top priorities, and we are monitoring the situation closely." Italian automaker Fiat Chrysler (FCAU) said it would continue production in Venezuela. "FCA is maintaining its production plans in Venezuela in support of efforts to rebuild the country's automotive sector." While Venezuela sits on one of the largest oil reserves in the world, inflation within the country escalated more than 800% in 2016 % is expected to surge 720% this year, according to the IMF. In 2016 Venezuelan GDP shrank more than 18%. Despite vast criticism of the country's socialist policies, the Venezuelan regime will continue to blame the US & its companies for the economic hardship that has befallen it, Vasquez said. "Instead of reforming failed socialist policies, the authorities are increasing repression, so we can expect them to carry out more expropriations and flagrant violations of Venezuela's own laws," he said.
The Trump administration will unveil a tax reform plan very soon & expects it will be approved by Congress this year whether a healthcare overhaul happens or not, Treasury Sec Steve Mnuchin said. "It will be soon, very soon," Mnuchin said. Mnuchin said the Treasury was working on tax reform options "day and night" but he gave few specifics. "It will be sweeping, it will be significant and it will create a lot of economic growth," he said. Pres Trump campaigned on promises to lower taxes & boost economic growth. Trump suffered a setback last month when Congress pulled a proposal to overhaul health care rules that would have generated savings for public coffers. Trump has since said the administration will continue trying to replace health care legislation enacted by his predecessor though Mnuchin said tax reform will move forward even if health laws stay the same. "Whether health care gets done or health care doesn't get done, we're going to get tax reform done," he said. Trump's tax plan would lower rates but most of the revenue lost under that plank of the reform would be gained back by boosting economic growth, Mnuchin added. "The plan will pay for itself with growth."
CSX stock soared into record territory, after railroad operator beat Q1 profit & sales expectations & raised its div. The stock hit an all-time intraday high of $50.45 earlier in the session, which is above the Mar 6 record close of $49.79. The better-than-expected report & stock rally comes soon after Hunter Harrison took over as CEO, at the urging of activist investor Mantle Ridge, which also won approval to nominate 5 new directors. The stock shot up 2.65 to close at 49.58. If you would like to learn more about CSX, click on this link:
club.ino.com/trend/analysis/stock/CSX?a_aid=CD3289&a_bid=6ae5b6f7
CSX Corp (CSX)
Stocks had a good day on hopes the tax plan is near, even though it's expected to be finished after Aug. Considering all the turmoil surrounding the failure to get a revised healthcare bill passed, there is a significant risk it may be VERY delayed. We'll see. The goings on in Venezuela are another major drag for the multinationals. A strong performance by them is needed to extend the stock market rally.
Dow Jones Industrials