Dow fell 19, decliners slightly ahead of advancers & NAZ lost 9. The MLP index was off a fraction in the 326s & the REIT index added 1+ to the 348s. Junk bond funds crawled up slightly & Treasuries had a modest rally. Oil climbed th the 52 & gold shot up 15 to 1268 on war concerns.
Dow Jones Industrials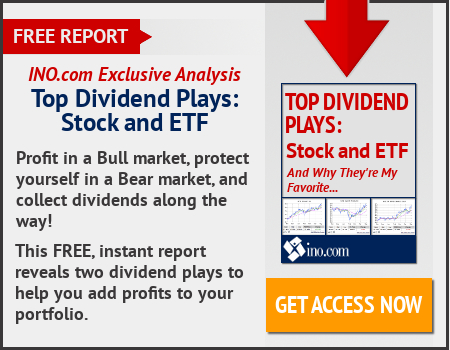 Pres Trump bombed the Russia-backed forces of Syrian leader Bashar al-Assad for the first time, escalating a 6-year civil war and heightening tensions between the world's 2 nuclear superpowers. Pres Putin condemned the attack on an air base as an "act of aggression against a sovereign state" & suspended an accord that had prevented confrontation between Russian & US warplanes in Syrian skies, a move described as "very risky" by a think tank tied to the Kremlin. Trump ordered the launching of dozens of cruise missiles from warships after accusing Assad's regime of killing scores of civilians with poison gas. What started as a Syrian crackdown on protests in Damascus has morphed into a conflict involving the US, Russia, Iran & Turkey, as well as multiple extremist groups & militias backed by regional powers such as Saudi Arabia. Calling the gassing deaths "an affront to humanity," Trump announced the strikes late Thurs at his FL club, where he hosted Chinese Pres Xi Jinping. "No child of God should ever suffer such horror," he said. The predawn aerial assault was aimed at planes, depots & air-defense systems at the Shayrat Airfield. The base, between Damascus & Homs, was hit with 59 Tomahawk missiles fired from the USS Porter & USS Ross, 2 destroyers in the Med. The rocket barrage jolted financial markets, with oil jumping more than 2%, the highest in more than a month. The ¥ & gold advanced, while the Russian ruble & Turkish lira weakened.
U.S. Strikes Syria After Gas Attack, Raising Stakes With Russia
US payroll gains slowed in Mar while the jobless rate unexpectedly dropped to the lowest in almost a decade, suggesting the labor market is returning to a more sustainable pace of progress. The 98K increase followed a 219K rise in Feb that was less than previously estimated, a Labor Department report showed. The forecast called for a 180K advance. The unemployment rate fell to 4.5% from 4.7% & wage gains slowed to a 2.7% year-over-year pace. While the payroll figures are the weakest since last May & represent a pullback from the first 2 months of the year, it may reflect that things are getting back to normal. Employment has been on a healthy run, giving Fed policy makers enough confidence to raise interest rates in Mar & forecast 2 more hikes this year. Businesses have been challenged by a dwindling pool of unemployed & are gradually giving in to pressures to raise wages in order to attract & retain talent. The Mar payroll gains compare with last year's average of 187K a month, a pace that had been forecast to decline to 181K in 2017. Revisions to the previous 2 months subtracted a total of 38K jobs from payrolls, making for an average Q1 rise of 178K a month. Trump has set a goal of adding 25M jobs over 10 years, which would require additions of 208K a month, or 2.5M positions a year. Hiring tends to show large swings around weather disturbances & the Mar report has 2 such issues to contend with: a storm during the payrolls survey week that dumped 10-20" over a large swath of the Northeast & more-seasonal temperatures after an unusually warm Feb. Tepid consumer spending in Q1 has offered other evidence of slowing demand, however. Personal spending barely advanced in Feb & demand for autos slowed in Mar. A Q2 rebound could depend on strengthening in the labor market. The wage figures continue to indicate steady gains without a rapid pickup. Average hourly earnings rose 0.2% from the previous month, compared with 0.3% in Feb, which was up 2.8% from a year earlier. The average workweek was unchanged at 34.3 hours. The unemployment rate represented the lowest level since May 2007.
Payroll Gains Slow, U.S. Jobless Rate at Lowest Since 2007
Once again, the stock market is taking a lot of excitement with a sense of equanimity. The attack on Syria is showing that Trump is a man of strength, something the stock market likes to see. The Mar job numbers are mixed, not all that bad after favorable data for many months. Dow remains only about 500 below its record highs, not bad.
Dow Jones Industrials