Dow gave back 53 near session lows, decliners over advancers about 5-4 & NAZ was off 48. The MLP index was up 1+ to the 315s & the REIT index rose 3 to the 339s. Junk bond funds edged higher & Treasuries crawled higher, taking the yield on the 10 year Treasury down to 2.45%. Oil was down pennies but close to its yearly highs & gold saw profit taking after its recent modest rebound.
Dow Jones Industrials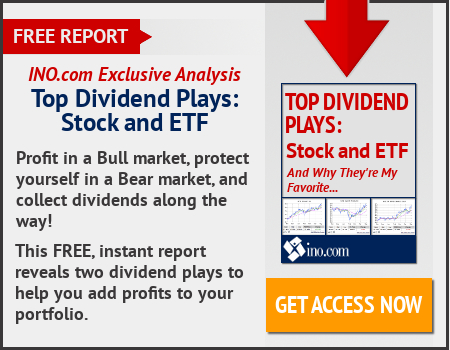 Deutsche Bank UniCredit & 8 other EU banks would fall short of the ECB's capital demands on Banca Monte dei Paschi based on stress-test results, highlighting potential objections to the plan. The ECB told Monte Paschi it needed enough capital to push its common equity Tier 1 ratio to 8% of risk-weighted assets in the adverse scenario of the stress test, the Bank of Italy said yesterday. That's well above the legal minimum of 4.5%. This year's health check had no pass mark, but in 2014 lenders were held to a CET1 ratio of 5.5%. Monte Paschi was the worst performer in the stress test's adverse scenario with a CET1 ratio of minus 2.4 percent. The Italian gov is planning a bailout of Monte Paschi. Under EU law, state aid can be given to solvent banks to cover a stress-test shortfall, but the absence of a hurdle means the size of the gap could be disputed when Italy seeks approval for the rescue from the European Commission. The gov in Rome is planning a so-called precautionary recapitalization for Monte Paschi. The Bank of Italy said the ECB's demands for an 8% CET1 ratio & a total capital ratio of 11.5% translate to a shortfall of €8.8B ($9.3B). Closing the CET1 gap requires €6.3B of high-quality capital, €4.2B of which will come from converting subordinated debt to equity, with the remainder provided by the gov, according to the Bank of Italy. Another €2.5B will be needed to offset capital lost in the debt-to-equity conversion to reach the 11.5% total ratio.
The Chinese gov said it will ease restrictions on foreign investment in sectors ranging from banking & internet services to rail equipment & motorcycles, in response to mounting complaints from foreign business groups & govs. China's National Development & Reform Commission, the economic planning agency, said service sectors such as accounting & auditing, architectural design & ratings services will be open to foreign investment. In manufacturing, barriers to foreign investment will be lowered in sectors such as rail transportation, motorcycles & ethanol fuels. The moves are part of a set of guidelines approved by China's Cabinet this week Beijing says are aimed at leveling the playing field for foreign companies & boosting investment, which has been slowing. The guidelines would "help ensure and promote fair competition between domestic and foreign companies" & attract more investment. Foreign investment in China rose 3.9% from Jan-Nov, slower than the rate of growth in the previous year. China would also work to open up areas typically deemed sensitive by the gov, such as internet services, telecoms & education, in "an orderly way." But the extent to which such sectors would be liberalized was unclear. Earlier this year, China passed a law on cybersecurity seen as enabling the ruling Communist Party to exert greater control over the internet & technology products & moved to more tightly control schools.
US stocks pulled back on the last trading day of the year, led down by Dow stock Apple (AAPL) & other big tech stocks, but major indices were still poised to post solid gains for 2016. This was done in subdued holiday trading. The Dow has climbed more than 13% for 2016, but also posted its first weekly decline since the election. Stocks have stalled this week after surging in the wake of Trump's election. Investors have bet Trump will cut taxes & regulations & introduce fresh economic stimulus. The Dow slipped further from the 20K milestone, after coming within 13 points of the mark but not yet breaching it.
Wall St Set to End Strong 2016 With a Whimper
What was a terrific year for stocks closed on a down note. The market is vastly overbought & profit taking has to be expected. Energy stocks have led the advance & much of their strength comes from hopes that oil producing countries will be able to limit production next year. In addition, Trump's election has brought hopes that he will be able to lower taxes & bring more jobs to the economy. Success by Trump to improve growth in the US economy will be key for the Dow to reach more record highs in 2017.
Best Wishes to all for the New Year!!!
Dow Jones Industrials