Dow climbed 37 (closing in on 20K), advancers over decliners better than 2-1 & NAZ added 41. The MLP index was fractionally higher in the 317s & the REIT index rose a fraction in the 335s. Junk bond funds went higher & Treasuries were sold as stocks rose. Oil went up again (more below) & gold was a tad higher from depressed levels
AMJ (Alerian MLP Index tracking fund)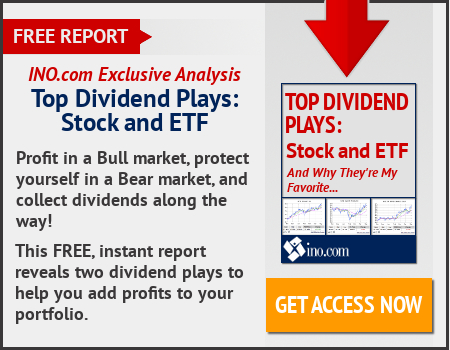 Oil extended the longest winning streak in more than 4 months before OPEC & other producing nations start reducing output to stabilize the market. Futures advanced 0.4%, climbing for a 7th session. Prices are set to recover next year as production cuts help to re-balance an oversupplied market, Saudi Arabia's Energy Minister Khalid Al-Falih said last week. OPEC & 11 nations from outside of the group including Russia have agreed to trim about 1.8M barrels a day next year. Oil has traded near or above $50 a barrel since OPEC agreed last month to curb production for the first time in 8 years. Iraq, the 2nd-biggest OPEC producer, is fully committed to the accord, Oil Minister Jabbar Al-Luaibi said in Cairo at a meeting of the Organization of Arab Petroleum Exporting Countries. West Texas Intermediate for Febr delivery rose 22¢ to $53.24 a barrel. But volume was light. OPEC & its partners have established a monitoring committee to ensure that producers abide by their pledges. The committee will hold its first meeting in Jan, at a location yet to be decided, Kuwaiti Oil Minister Essam Al-Marzouk said.
Oil Extends Longest Run of Gains Since August Before OPEC Cuts
Profits at industrial firms in China accelerated in Nov, with raw material producers leading gains, as prices of products such as coal & metals continued to advance. Industrial profits rose 14.5% from a year earlier to 774.6B yuan ($111B), the National Bureau of Statistics said. That compared with the 9.8% increase in Oct. Earnings in the first 11 months climbed 9.4% to 6.03T yuan. Earnings posted the 2nd-strongest gain in more than 2 years as factory inflation rebounded to a 5-year high in Nov on surging coal & metal prices. That helps manufacturers cut debt & invest more, while delaying efforts to reduce excess capacity. "Profits of industrial companies have continued to rise this year, but they still face challenges to improve their efficiency," the NBS said. "Profit gains depend excessively on price rebounds for raw material sectors such as oil processing or steel." Raw material producers contributed 68% of the industrial profit gains in the first 11 months from a year earlier, NBS said. Earnings from coal mining rose 157% in the first 11 months while those for base metal processing surged 275%. Not all sectors showed gains. Industries such as oil & gas drilling & power supply saw profit declines in the first 11 months.
China Industrial Profits Climb 14.5%, Led by Coal And Metals
The ECB said Banca Monte dei Paschi di Siena needs about €8.8B ($9.2B) to bolster its balance sheet, almost twice the amount the Italian lender had sought to raise in a failed capital increase. The calculation is based on the results of a 2016 stress test, the Italian bank said in a statement yesterday. While the ECB saw worsening liquidity at Monte Paschi between Nov 30 - Dec 21, it still considers the Italian bank to be solvent. The lender is seeking additional information on the central bank's calculations. The Italian gov said it will plow as much as €20B into Monte Paschi & other banks after the lender failed in its plan to raise €5B from the market. CEO Marco Morelli had crisscrossed the globe looking for investors to back the bank's reorganization plan, which included a share sale, a debt-for-equity swap & the sale of 28B of soured loans. Italy plans to invest €6.3B in the bank. Monte Paschi's net one-month liquidity dropped to €7.7B from €12.1B during Nov 30-Dec 21. Ignazio Angeloni, a member of the ECB's Supervisory Board, said the central bank "will continue to do everything we can to ensure that the bank finds a sustainable business model."
ECB Says Paschi Needs $9.2 Billion of Capital, More Than Target
As expected, there is not a lot going during this holiday week. But optimism has the upper hand while the bears remain in hiding. Oil continues to ride high, although the group's ability to limit oil production going forward remains questionable. Currently all eyes are on the Dow.
Dow Jones Industrials