Dow retreated 32, advancers barely ahead of decliners & NAZ lost 12. The MLP index jumped up 4+ to the 311s & the REIT index fell 4+ to the 335s. Junk bond funds were pretty much even & Treasuries crawled higher. Oil pulled back & gold was a tad lower (more on both below).
AMJ (Alerian MLP Index tracking fund)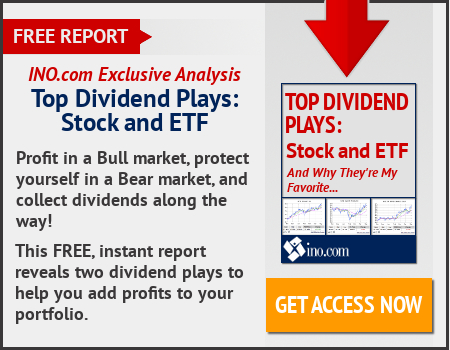 Oil declined after a gov report showed US crude stockpiles increased for the first time in 5 weeks. Crude stockpiles rose 2.26M barrels last week, according to the Energy Information Administration. A 2.5M decrease was forecast. More than ½ of the gain was on the West Coast, where the distribution system is isolated from the rest of the country. The American Petroleum Institute reported yesterday that crude supplies declined 4.15M. West Texas Intermediate for Feb delivery fell 94¢ (1.8%) to $52.36 a barrel. Nationwide inventories increased to 485.4M last week & are at the highest seasonal level since the EIA began tracking weekly data in 1982. Supplies on the West Coast (PADD 5) increased by 1.28M barrels to 51.8M. Stockpiles in the Midwest (PADD 2) advanced 1.02M barrels to 149.3M. Crude supply at Cushing, the delivery point for WTI, slipped by 245K barrels to 66.3M, according to the Energy Information Administration. The hub held 66.5M barrels a week earlier, the highest since reaching a record in May.
US mortgage application activity rebounded from its lowest level since Jan despite interest rates on 30-year fixed-rate home loans hitting their highest levels in over 2½ years, Mortgage Bankers Association data showed. The industry group said its measure on requests for mortgages rose last week to 407.3, up 2.5% from the prior week.
Spain's Central Bank says strong job creation & buoyant domestic spending is likely to keep the economy growing by a quarterly rate of 0.7% in Q4. The forecast is unchanged on Q3, which was a slight slowdown from the 0.8% recorded in the previous qtr. Spain emerged from recession in late 2013 & is now one of the EU's fastest-growing economies, although its unemployment rate of 19% remains the EU's 2nd-highest (after Greece). The bank also predicts that Spain's economy will grow by 3.2% in 2016 & by 2.5% next year. Official Q4 figures will be released on Jan 30.
Gold prices settled near break-even levels even as the $ retreated from a 14-year high. Feb gold ended down 40¢ (less than 0.1%) at $1333. A slightly weaker $ didn't offer the precious metal a boost. The $ index was off 0.3% at 103.01 on the day, after yesterday touching its highest levels since 2002. Typically, a weaker $ makes gold, which is priced in the currency, more attractive to investors using other monetary units. The muted move for gold also comes as the Dow is trying to reach a psychological milestone of 20K. Higher levels for stocks can undercut appetite for gold, which is viewed as a haven. Gold prices have declined 3.2% so far in Dec while the Dow is on track to return 4.4% over the same period.
Dow didn't really try to get over 20K today. It was in the red (barely) all day. Some bulls have begun their holiday so crossing the important psychological level will have to wait. However waiting might give the bears courage to take control of the stock market & drag it lower.
Dow Jones Industrials