Dow jumped up 95, advancers over decliners almost 3-1& NAZ gained 52. The MLP index lost 1 to the 297s & the REIT index was fractionally higher to the 326s. Junk bond funds were mixed & Treasuries were sold & the yield on the 10 year Treasury is heading towards 2½% (up more than 100 basis points above the lows). Oil rose to the 53s (more below) & gold sank again.
AMJ (Alerian MLP Index tracking fund)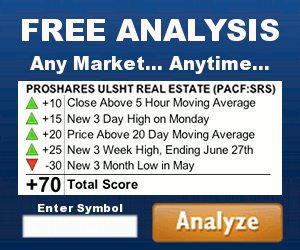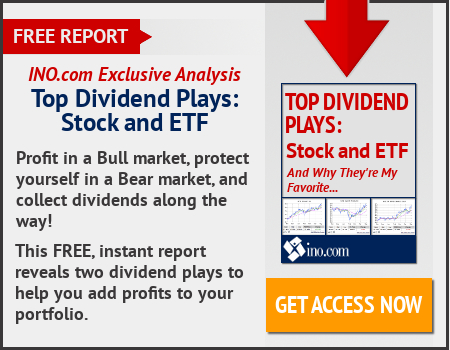 It is believed that US shale oil companies are using the post-OPEC rally to hedge their oil price risk for next year & 2018 above $50 a barrel, pushing the forward oil curve upside down. The rush to hedge, locking in future cash flows & sales prices, could translate into higher US oil production next year, offsetting the first output cut by OPEC in 8 years. As such, the producer group could end throwing a life-line to a sector it once tried to crush. The hedging pressure triggered violent movements across the price curve. As shale firms sold oil for delivery next year & early 2018, the shape of the curve flattened. West Texas Intermediate crude for delivery in Dec 2017 is now more expensive than in Jun 2018, a condition known as backwardation. A week ago, the forward curve was in the opposite shape, known as contango.
Federal Reserve Bank of NY pres William Dudley signaled that he approves of higher interest rates over time as the economy continues to improve, while cautioning that fiscal & monetary policy need to work together to secure the longer-term outlook. "Assuming the economy stays on this trajectory, I would favor making monetary policy somewhat less accommodative over time by gradually pushing up the level of short-term interest rates," Dudley said. Policy makers will discuss interest rates on Dec 13-14 & are widely expected to raise the range for the benchmark short-term lending rate 25 basis points for the 2nd time in 12 months. While the U.S. economy is moving toward the Fed's 2 goals of maximum employment & 2% inflation, Dudley pointed out that the US faces longer-term challenges & urged fiscal policy makers to keep in mind macroeconomic stability. His comments come after Trump's victory stoked market expectations for fiscal policy action. "Economic expansions don't die of old age, and there appear to be few imbalances in the economy that could lead to the current expansion ending," Dudley said. "But, in order for this to remain the case, it is important that fiscal policy and monetary policy are well aligned going forward." Dudley said it's important that the US retains "sufficient fiscal capacity so that fiscal policy can support the economy when the next cyclical downturn does occur." Despite his warnings about the future, Dudley was optimistic about the current situation, saying that job gains have been "sturdy," personal consumption has been driving growth, & wage gains, though "relatively muted," have begun to move up. He noted that financial market conditions have "tightened modestly" since the election, saying that may reflect expectations that expansionary fiscal policy will prompt the FMOC to tighten monetary policy more quickly. "Obviously, there is still considerable uncertainty about how fiscal policy will evolve over the next few years," he added, saying that it's "premature" to make judgments and that he will update his forecasts as the picture comes into focus.
The vote against constitutional reforms in a popular referendum is likely to stir fresh turmoil for Italy's banks, possibly culminating in the nationalization of troubled lender Banca Monte dei Paschi di Siena, according to leakers. Italian bank stocks were badly hit in today's trading. Yesterday, Italians rejected a change to Italy's constitution that was proposed by Prime Minister Matteo Renzi. Mr. Renzi said he would tender his resignation to Italian pres Sergio Mattarella today. A nationalization of Monte dei Paschi is now more likely, since its plans for critical €5B ($5.30B) capital increase are unlikely to proceed after the vote, though a small chance remains that the bank will find a private-sector solution. The prospect of Italian banks needing a gov rescue was echoed by ECB Governing Council member Ewald Nowotny. "The difference between Italy and other countries is that in Italy there is essentially been no state aid or takeovers," Nowotny said. "It isn't to be excluded that state aid is necessary," he said. The bank will meet with its advisers to begin to decide what to do. Monte dei Paschi's board is scheduled to meet tomorrow. However, a full decision on whether to nationalize the bank could come only when a new gov is formed in Italy. While it could take 2 weeks for a new gov to choose cabinet members & secure votes of confidence in the parliament, a decision on how to proceed Monte dei Paschi could arrive sooner, perhaps as soon as Mattarella names a prime minister-designate & that could happen by Fri.
Italy Vote May Put Heavy Pressure on Banks
The Trump rally continues as all news is considered good, or at a minimum not too bad. Chaos for the banks system in Italy, a solid negative, is being ignored. Oil keeps rising, although temporary factors may be behind this increase in prices. The rate hike next week has been well advertised, so it should not shake up the stock market, but comments on the future could be disturbing. Meanwhile the Trump rally has the upper hand.
Dow Jones Industrials