Dow climbed 80, advancers over decliners 2-1 & NAZ went up 18. The MLP index added 1+ to the 307s & the REIT index added 1+ to 341. Junk bond funds hardly budged & Treasuries continued declining. Oil rose (more below) & gold dropped to new lows while stocks keep rising.
AMJ (Alerian MLP Index tracking fund)
Light Sweet Crude Oil Futures,F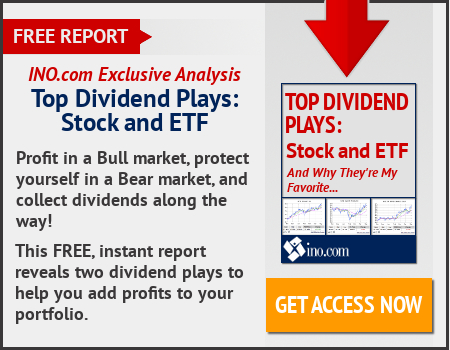 German producer prices recorded their first annual increase in more than 3 years last month, according to data from the Federal Statistics Office . As with the euro area, Germany is seeing a slow pickup in inflation, thanks in part to base effects related to energy prices. Consumer-price growth in Germany is forecast to accelerate to 1.5% next year from 0.4%, while euro-zone inflation is seen at 1.3%, up from 0.2%.
German Producer Prices Rise for First Time in Three Years
Oil prices rose on forecasts of a steep draw in US crude stocks that could indicate global oversupply is starting to shrink. West Texas Intermediate (WTI) crude futures were up 29¢ at $52.41 a barrel, not far off a one-week high of $52.52. Analysts expected weekly US crude oil inventories to show a draw of 2.4M barrels the latest week. Stocks fell more than expected in data published last week, lifting expectations for another large drop in this week's data. A deal to cut global supply among OPEC & non-OPEC producers struck this month has boosted oil prices to 17-month highs. The gains have set up 2016 to be the first year since 2012 in which Brent has risen. Russian Energy Minister Alexander Novak said that Russia may extend a production cut beyond the H1-2017 if needed. Asia is seen posting its biggest net additions to refining capacity in 3 years in 2017, further boosting demand for crude in the world's largest and fastest-growing oil-consuming region. The increase amounts to roughly an additional 1.5% of refining capacity on top of Asia's total installed capacity of nearly 29M barrels per day. Still, traders see no outright supply shortage for Asian refineries, as OPEC is shielding most of its Asian customers from the planned cuts.
Oil Prices Rise on Expected Decline in Supply
Treasury Secretary Jack Lew is calling out Congress over taxes. He blamed Congress & a challenging political climate for not letting the Obama administration pass tax reform. "I think that there was more of a consensus around ideas than there was about getting something done," Lew said. "I think there were some in Congress who were just as happy not to have a big accomplishment on something like a business tax cut during this administration." In Lew's opinion, it would be beneficial to get rid of loopholes & deductions & lower tax rates. "[What] we can't do is spend a lot of money having a tax cut that loses revenue because that's just going to shift the burden somewhere else," he said. He also discussed the impact of cutting regulations. "The idea that you cut regulations and you unleash enormous growth in the economy… I don't think it's supported by the analysis that I've seen of most of the regulatory proposals," he said. He added reversing regulations would come at a cost. "If you create a greater risk of financial instability -- that has a cost," he said. "If you create a greater risk, in terms of the health of children, because of the air they breathe, or workers losing productive days because they had health problems, or their kids had health problems, we've seen that the cost-benefit of these things is net positive."
The Dow stalled last week. Now the drama over the rake hike & forecast for hikes next year is over. So bulls are back & have almost pushed the Dow over 20K. It is best if Dow closes over 20K today (it's as good a day as any). Chances are holiday cheer will keep buyers in command of the stock market into next week. But selling is long overdue & a sense of reality in the new month (new year) may end this rally.
Dow Jones Industrials