Dow advanced 44, advancers over decliners 5-4 & NAZ went up 32. The MLP index inched up pennies in the 301s & the REIT index was fractionally higher in the 338s. Junk bond funds also crawled higher & Treasuries remained weak, taking the yield on the 10 year Treasury to 2.42% (100 basis points its low earlier this year). Oil rose to the 51s (more below) & gold drifted lower.
AMJ (Alerin MLP Index tracking fund)
Crude Oil Feb 17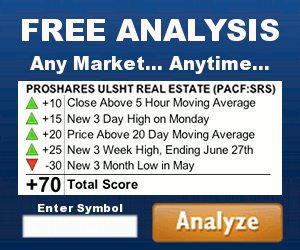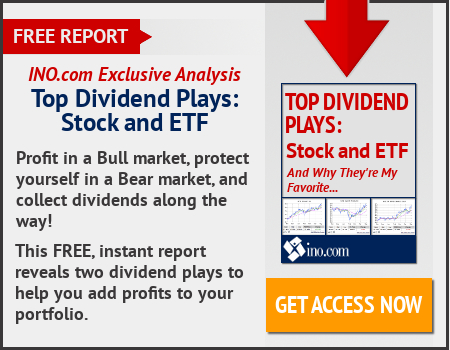 Consumer confidence jumped more than forecast this month as Americans expressed the sunniest picture of their financial situation in 11 years, extending a boost following Trump's election victory. The Univ of Mich preliminary index of sentiment rose to 98, the highest since Jan 2015, from 93.8 in Nov. The projection called for 94.5. The current conditions index, which measures Americans' perceptions of their personal finances, increased by 4.8 points to 112.1, the highest since 2005. A record share of respondents "spontaneously mentioned" the positive impact from new policies, according to the survey, with more people expecting the economy and job market to strengthen in the coming year. At the same time, recent gains in confidence could prove temporary unless economic conditions improve under the new administration. "President-elect Trump must provide early evidence of positive economic growth as well as act to keep positive consumer expectations aligned with performance," Richard Curtin, director of the survey, said. "Either too-slow growth or too-high expectations represent barriers to maintaining high levels of consumer confidence." It marked the 8th Dec in 9 years that sentiment has strengthened. The Dec reading compares with the average of 91.3 in the first 11 months of this year. The gauge of expectations 6 months from now rose to 88.9, the highest since Jan 2015, from 85.2. Respondents expected the inflation rate in the next year will be 2.3%, the lowest since 2010, compared with 2.4% in Nov. Over the next 5-10 years, they project a 2.5% rate of price growth, down from 2.6% in the prior month.
Oil prices edged higher for a 2nd consecutive session on hopes that non-OPEC producers meeting in Vienna would agree to cut output to bolster the group's own agreement to limit production. Still, both benchmarks remained about 2% below the highs reached just after OPEC announced plans to cut production late last month & were on track to close the week with small losses. Tomorrow, oil ministers from OPEC countries will meet non-OPEC producers to seek help in curbing a global glut. US crude for Jan delivery was up 40¢ at $51.24 a barrel. Russia has said it would cut 300K barrels per day, meaning other non-OPEC producers combined would need to pledge the same amount to lower output by the 600K bpd OPEC wants, ½ the reduction OPEC is making. Azerbaijan has said it will come with proposals for its own reduction. Kazakhstan may offer to freeze output at last month's level, Kazakh Energy Minister Kanat Bozumbayev said.
McDonald's, a Dow stock & Dividend Aristocrat, will move its intl tax base to the UK from Luxembourg after coming under increased scrutiny from EU regulators over its tax arrangements in the small country. The company said it would create a new intl holding company domiciled in the UK that would receive the majority of royalties from licensing deals outside the US. "We are aligning our corporate structure with the way we do business, which is no longer in geographies, but in segments that group together countries with common market and growth characteristics," MCD said & the move will also help to cut costs. The reorganization comes amid an investigation by the EU into what it says are sweetheart tax deals that smaller states in the bloc offer to multinational companies to lure jobs & investment. The company said in Jul it would create over 5K jobs in Britain by the end of 2017, in a sign of its commitment to the country after the vote to leave the EU. The stock was even. If you would like to learn more about MCD, click on this link:
club.ino.com/trend/analysis/stock/MCD?a_aid=CD3289&a_bid=6ae5b6f7
McDonald's (MCD)
Stocks are steady after the favorable consumer confidence data. The Trump rally keeps charging ahead even though there is only talk recommending ideas behind the advance. It's always fun to watch stocks climb higher, but without much economic data behind it, there is cause for worry. We're back to the "Why worry? Everything will be alright" thinking. I'm not so sure.
Dow Jones Industrials