Dow was up 35 to yet another record, advancers over decliners more than 2-1 & NAZ added 24. The MLP index was off fractionally to the 297s & the REIT index added 1+ to the 329s. Junk bond funds rose & Treasuries inched higher. Oil fell 1 (more below) & gold was also weak.
Dow Jones Industrials
`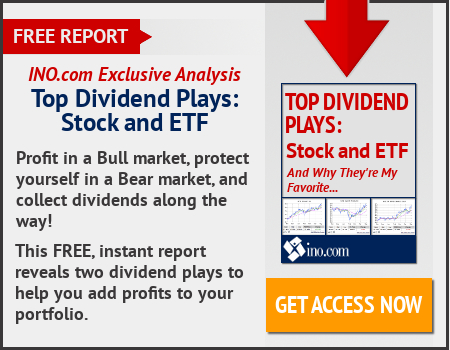 CEOs of some of the largest US companies became more optimistic about their sales & hiring prospects in the weeks before & after the presidential election, even as they pared plans for capital spending. The Business Roundtable's CEO Economic Outlook Index (a measure of expectations for revenue, capital spending & employment (increased by 4.6 points to 74.2 in Q4, the highest since Q3-2015. But the gauge remains below its long-run average of 79.6 (readings above 50 indicate economic expansion). The survey, with responses from 142 member CEOs, was conducted from Oct 26 - Nov 16. The group said that there was no significant difference between the 107 responses before & 35 after Trump's victory. The survey highlighted a key challenge for Trump, as a gauge reflecting plans for capital spending in the next 6 months declined 5.4 points to 64.2. At the same time, for the 5th straight year, CEOs said regulation was their top cost pressure, aligning with Trump's promise to increase economic growth by eliminating various rules. "We're for a smarter, more effective approach to federal regulation. We're hopeful the new administration and Congress will work together to make that a top priority," Doug Oberhelman, CEO of Dow stock Caterpillar (CAT) & serves as Business Roundtable chairman, said. As for trade, if "better deals" can be negotiated, "we're all for it," he said. A measure of the sales outlook for the next 6 months rose 4.5 points to 102.8, as 67% of respondents saw revenue increasing. Expectations for hiring jumped 14.8 points. Corp leaders project the economy will expand 2% in 2017, in line with the 2.2% estimate of analysts. The Business Roundtable represents companies with more than $6T in revenue & about 15M employees.
Toll Brothers is forecasting a strong 2017 at the top end of the housing market, as more millennials become homeowners. The luxury home builder, which reported a sharp increase in revenue during its fiscal Q4, said 22% of its settlements in fiscal 2016 included at least one primary buyer who is 35-years-old or younger. "With the millennial generation now entering their thirties and forming families, we are starting to benefit from the desire for home ownership from the affluent leading edge of this huge demographic wave," CEO Douglas Yearley said. He added that TOL is actively courting millennial customers with new suburban homes, urban condos & rental apartments. Also, TOL expects a new product line, offered at a slightly lower price, combine the style of a higher-end model house with fewer structural options & a quicker delivery time. National home prices climbed to a new all-time high in Sep & demand has been strong amid low interest rates, while inventory of available homes remains limited. Housing starts, which measure construction of new homes, increased 25.5% in Oct. For the qtr, TOL delivered 22% more homes at an average selling price of $834K, up 5.6% year-over-year. The company recorded a 29% increase in revenue to $1.86B. EPS slipped to 67¢ from 80¢ in the year-ago period. Profit was hampered by $121M in warranty costs. The stock rose 1.46. If you would like to learn more about TOL, click on this link:
club.ino.com/trend/analysis/stock/TOL?a_aid=CD3289&a_bid=6ae5b6f7
Toll Brothers (TOL)
Oil prices fell for the first session since OPEC agreed to cut output last week after data showed crude production rose in most major export regions & on growing skepticism that the cartel would be able to reduce production. After rising over 15% over the 4 sessions since the Nov 30 OPEC meeting, Brent futures were down $1.25 (2.3%) to $53.69 a barrel. Analysts said the boon from last week's OPEC decision has faded as they now look to factors that may undermine the cartel's promise such as record production, Russia's plans & the reaction of US shale producers. Russia reported average oil production in Nov of 11.2M bpd, its highest in nearly 30 years. That means OPEC & Russia alone produced enough to cover almost ½ of global oil demand, which is just above 95M bpd. Instilling further doubts about OPEC's ability to cut output, sources said that Saudi Arabia & Kuwait may agree to resume oil production from jointly held fields in a neutral zone between the 2 countries.
The US Energy Information Administration raised its price forecasts for Brent & West Texas Intermediate crude oil for 2016 & 2017. In its monthly energy outlook report
Opens a New Window.
, the gov agency forecast WTI prices at $43.07 a barrel for this year & $50.66 for next year, up 0.6% & 1.5%, respectively, from the Nov forecasts. Brent crude is forecast at $43.46 this year & $51.66 next year, up 0.4% & 1.5%, respectively from the previous forecasts. The EIA also raised its estimates on US crude production to 8.86M barrels a day for this year & 8.78M barrels a day for 2017.
There was no dramatic news today & the cloud of a rate hike next week puts a damper on enthusiasm by the bulls. This rally is very tired. A pause was to be expected which may eventually may lead to selling. Trump's election has brought out the bulls in force. However significant improvement in the US economy will take some time.
Dow Jones Industrials