Dow jumped up 68, decliners over advancers nearly 2-1 & NAZ sank a massive 72. The MLP index dropped 6 to 296 & the REIT index lost 5+ to the 322s. Junk bond funds were a tad lower & Treasuries were sold again. Oil gained another 1+ to the 51s & gold was about even at 1170.
AMJ (Alerian MLP Index tracking fund)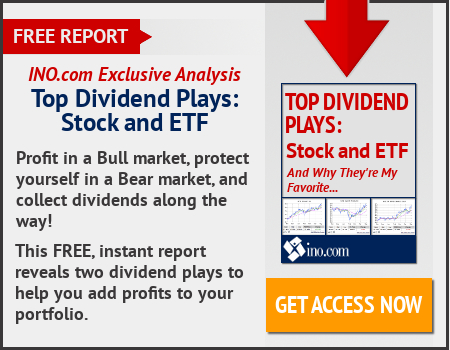 Manufacturing expanded in Nov at the fastest pace in 5 months, indicating American producers are finding more relief in resilient domestic demand. The Institute for Supply Management's index increased to 53.2 from 51.9 a month earlier. Readings above 50 indicate growth. The forecast was for 52.5. The production gauge climbed to an almost 2-year high, propelling the overall measure higher for a 3rd month as manufacturers continued to rebound from a late-summer swoon. The figures also showed factories waited longer for materials to be delivered, a sign of strengthening demand. 11 of 18 industries surveyed posted growth, including petroleum, paper, plastics & computers & electronics. That's the most since Jul. 6 contracted, including the printing, wood products, clothing & electrical equipment sectors. At the same time, while a recovery in business investment could help brighten prospects for producers, the industry may be held back by recent $ appreciation that threatens to slow demand in export markets. The ISM gauge of production increased to 56, the highest since Jan 2015, from 54.6 a month earlier. An index of orders improved to 53 last month from 52.1, while a measure of export demand eased to 52 from 52.5. The index of supplier deliveries jumped to 55.7 from 52.2, the highest since Dec 2014, showing stronger demand is delaying shipments. ISM's factory employment index fell to 52.3 from 52.9 the prior month, indicating a slower pace of job growth in the industry.
Manufacturing in U.S. Expands at Best Pace in Five Months
Caterpillar, a Dow stock, said analysts' earnings expectations for 2017 were "too optimistic" as oil prices continued to remained volatile. The company, however, was encouraged by the potential of a US infrastructure bill, tax reforms, commodity prices & the recent announcement by OPEC to curb production. Analysts expect CAT to report 2017 EPS of $3.25 & the company said the consensus sales estimate of $38B was a reasonable midpoint expectation. CAT cut its 2016 revenue outlook for the 2nd time in Oct, hurt by weak demand for new heavy machinery partly due to slowing global economic growth & weak oil prices. Company stock has jumped 14% since the surprise victory of Donald Trump in the presidential election. Trump has pledged to spend $1T over 10 years on building infrastructure, providing a much needed boost to the beaten-down construction equipment & primary metals companies. The company said that a potential infrastructure bill would have little impact in 2017. CAT said in Oct it did not expect 2017 to be very different from 2016. For 2016, the company had then forecast adjusted EPS of $3.25 on revenue of about $39B. The stock went up 68¢. If you would like to learn more about CAT, click on this link:
club.ino.com/trend/analysis/stock/CAT?a_aid=CD3289&a_bid=6ae5b6f7
Caterpillar Says Wall Street's 2017 Profit Estimate 'Too Optimistic'
Caterpillar (CAT)
Oil markets are entering a period of greater volatility after OPEC's decision to cut output, International Energy Agency chief Fatih Birol said. Birol told an energy conference more US oil would be pumped if prices rose to around $60 a barrel. "Unlike in the past OPEC decisions, if prices move to around $60, a substantial amount of oil in United states is ready to come to the markets," Birol said. "What does it mean? Again downward pressure on prices. A lot of oil and the demand will not be able to eat up that oil. So therefore the upward push on prices may end up in stronger growth from United States and elsewhere which are profitable not at $45 but profitable around $55-$60." "This volatility may be with us for some time ... We are entering a period of greater oil price volatility."
Stocks are confused. Dow is climbing to new highs while NAZ has dropped about 200 in the last 2 days & market breadth is negative. This divergence may have to do with the future of the economy. It looks better than it has been while interest rates are rising with the likelihood they will continue to rise. Savvy traders have to be nervous with the Dow being overbought (shown in the chart below). Higher stock prices are not reaching all investors & there could be a day of reckoning.
Dow Jones Industrials