Dow shot up 297, at the highs as it approaches 20K, advancers over decliners more than 3-1 & NAZ gained 60. The MLP index added 1+ to the 299s & the REIT index shot up 6+ to the 336s. Junk bond funds were bought & Treasuries rose.above depressed levels. Oil was down almost 1 (more below) & gold went up to 1174.
AMJ (Alerian MLP Index tracking fund)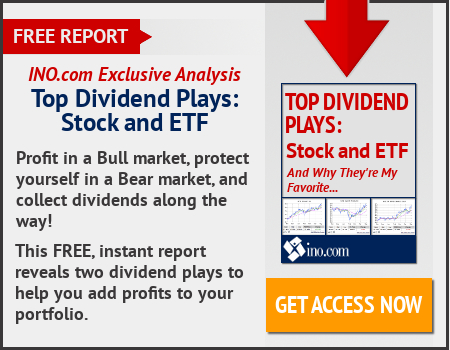 The US Energy Information Administration reported that domestic crude supplies fell
Opens a New Window.
, but inventories of gasoline & distillates climbed more than expected. Crude stockpiles fell 2.4M barrels last week. The American Petroleum Institute late Tues reported a decline of 2.2M barrels while analysts polled by S&P Global Platts expected a fall of 1.7M barrels. Gasoline supplies climbed 3.4M barrels & distillate stockpiles rose 2.5M barrels, according to the EIA. The S&P Global Platts survey forecast much smaller increases of 900K barrels for gasoline & 100K barrels for distillates. Jan crude was down $1 (2%) to $49.93 a barrel, down from $50.41 right before the data.
US employers posted fewer jobs in Oct than the previous month, but job openings are still at a mostly healthy level that points to steady hiring ahead. The Labor Dept says job openings slipped 1.8% to 5.5M. Hiring also fell to just under 5.1M, while the number quitting declined to about 3M. While solid, all the data weakened from Sep, suggesting that hiring is unlikely to accelerate beyond its current moderate pace anytime soon. Growth has been sluggish for most of this year, though it picked up in Q3. The data follows last week's jobs report, which showed that employers added 178K jobs, matching this year's average monthly gain. The unemployment rate fell to a 9-year low of 4.6%.
Trump, who once authored a book titled "The Art of the Deal," has already struck 2 deals to prevent companies from taking their manufacturing jobs to Mexico. Earlier this month, Ford (F) Chairman Bill Ford notified Trump that Lincoln scrapped a plan to move production of the MKC crossover south of he border, a decision that Ford acknowledged was influenced by the Trump's victory. Yesterday, another target of criticism during Trump's run announced that an Indianapolis factory will remain open for business. Carrier, maker of air conditioners & commercial refrigeration products, revealed that it "reached a deal" with Trump & VP-elect Mike Pence to "keep close to 1,000 jobs" in Indiana.
Trump Cuts Another Deal to Keep Jobs in America
Stocks continue to be purchased aggressively. Some say investors are positioning for an extension of monthly asset purchases of €80B ($86 B) by the ECB past Mar even as uncertainty lingers before the bank concludes 2 days of meetings tomorrow. At the same time, it's difficult to ignore Trump's presence. He has been delivering jobs, even if the number is small relative to the size of the economy, & is getting execs to rethink about where to invest money. Investing in America is being considered more than in the past. That spells plants & jobs. However the explosion in stock buying is very vulnerable to a negative reaction. Stocks are not supposed to go straight up, especially when the rise is fueled by expectations. When too much comes too fast, it gets scary.
Dow Jones Industrials