Dow gave back 22, advancers over decliners about 5-4 & NAZ was up 4. The MLP index added 2+ to the 298s & the REIT index went up 3+ to the 325s, Junk bond funds edged higher & Treasuries had a modest rally after recent selling. Oil rose in the 51s & gold was a little higher (more on both below).
AMJ (Alerian MLP Index tracking fund)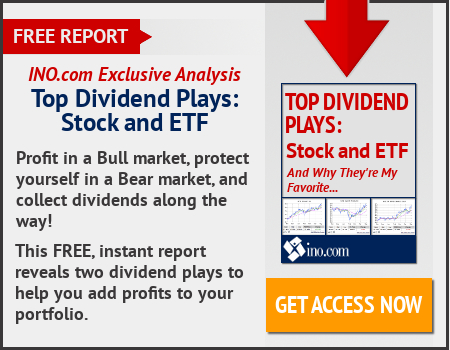 OPEC's agreement to cut production has the potential to balance the oil market, as long as everyone sticks to it, former Saudi Arabia Oil Minister Ali al-Naimi said. "The only tool they have is to constrain production," al-Naimi said of OPEC. "The unfortunate part is we tend to cheat." OPEC agreed to cut production by 1.2M barrels a day, while Russia & other oil producers committed to reducing their own output by another 600K. The deal spearheaded by Saudi Arabian Energy Minister Khalid Al-Falih represents a departure from the pump-at-will policy promoted by al-Naimi when he was oil minister. OPEC adopted that policy in 2014. Al-Naimi said he wasn't opposed to production cuts in 2014, as long as everyone participated. They wouldn't, he said. "There's not much you can do if there is no maximum cooperation between the producers." He also expressed skepticism that Russia, considered a wildcard during talks, would follow thru on its promise to reduce output. "Will Russia cut 300,000?" he said. "I don't know. In the past, they didn't."
OPEC Deal Can Work, But 'We Tend to Cheat,' Al-Naimi Says
US banking regulators must defend tough rules governing the stock market & resist efforts to dilute regulations that might prevent a future financial crisis, Federal Reserve Governor Daniel Tarullo said. "It is critical that we not forget our still quite recent history," Tarullo told a meeting of financial market researchers, referring to the 2008 housing bust that pushed global financial markets to near-collapse. Some financial rules may be due a review, he added, "but in considering these and other changes, we will not weaken the essential elements of the existing regime that guard against another financial crisis." He said the meeting offered "a good moment to caution against backsliding on the considerable progress that has been made."
Data from Baker Hughes revealed that the number of active US rigs drilling for oil climbed by 3 to 477 rigs this week. Total active US rig count, including oil & natural-gas rigs, rose 4 to 597. Jan crude was up 25¢ (0.5%) to trade at $51.31 a barrel.
Gold futures settled higher, with a retreat in the $ & weakness in Treasury yields boosting the metal's investment appeal. Feb gold rose $8.40 (0.7%) to settle at $1,178 an ounce. For the week, prices were essentially even..
Ford 's stock slumped in midday trading, reversing an earlier gain, after the auto maker issued 2 safety recalls involving more than 650K Ford Fusion & Lincoln MKZ model cars. "In the affected vehicles, increased temperatures generated during deployment of the seat belt anchor pretensioner could cause pretensioner cables to separate, which may inadequately restrain an occupant in a crash, increasing risk of injury," Ford said. The recall is for Fusions built from 2013-2016 & for Lincolns built from 2013-2015. Ford said 680K vehicles are affected, including 602K in the US, 35K in Canada & 9K in Mexico. The stock fell 19¢. If you would like to learn more about Ford, click on this link:
club.ino.com/trend/analysis/stock/F?a_aid=CD3289&a_bid=6ae5b6f7
Ford (F)
Stocks finished the week with a whisper. The jobs report did not provide a lot of excitement & the market has a lot to digest after its advance since the presidential election. The rate hike is becoming more vivid to traders & that will also dampen enthusiasm for stocks. However, the Dow went up solidly over 19K, warming the hearts of bulls.
Dow Jones Industrials