Dow shot up 114 (near the highs & getting closer to 20K), advancers over decliners a relatively modest 3-2 & NAZ was 51 higher. The MLP index rose 2+ to the 303s & the REIT index was up pennies, still above 340. Junk bond funds edged higher & Treasuries were flattish with the yield on the 10 year Treasury close to 2.5%. Oil was up chump change in the 53s & gold remained lower.
Dow Jones Industrials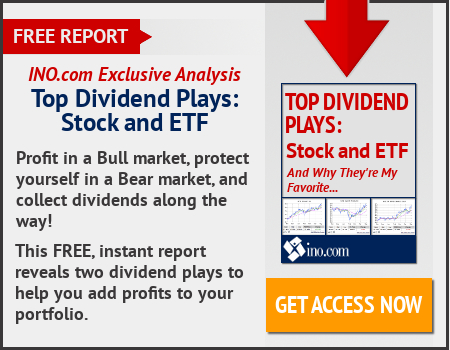 Trump's challenges to China on trade & Taiwan are rattling American companies who have long benefited from stable relations between the 2 countries but now fear retaliation by China if Trump were to act. He jarred Chinese officials Sun by saying the US did not necessarily have to stick to its long-standing position that Taiwan is part of "one China." Beijing expressed "serious concern" about these remarks. Industry sources who follow China policy closely say they were unsettled by any suggestion of abandoning the "one China" policy, which they said had served the business community well for several decades. They stress the importance of stability for businesses. China could retaliate against US companies that do business in China if Trump takes his tougher line too far. "The Chinese are deeply concerned and we hear now from reliable sources in Beijing who suggest the Chinese government, the Communist Party, are developing lists of U.S. interests against which they could retaliate, commercial interests, and obviously one merely has to look at top U.S. exports to China to get a quick sense of whose heads may be on the chopping block," said one China trade policy expert. The expert pointed out that more than 30 states have over $1B in exports to China & that there is over $500B in commercial engagements by US companies in China. All of that would be at risk if China retaliated.
Exxon Mobil, a Dow stock & Dividend Aristocrat, shares have gained 7.1% since Dec 2, the day after CEO Rex Tillerson's name first surfaced as Trump's nominee for secretary of state. The stock hasn't had a 7-trading-day run that good since Oct 2015 & has outperformed all but 2 of the biggest 25 companies in the S&P Oil & Gas Exploration & Production Index. The rally suggests the market is confident that Tillerson will be confirmed & advocate policies beneficial to XOM, despite misgivings about his friendly relations & business dealings with Russia. The stock is up 1.60 today. If you would like to learn more about XOM, click on this link:
club.ino.com/trend/analysis/stock/XOM?a_aid=CD3289&a_bid=6ae5b6f7
Exxon Has Its Best 7 Days in 14 Months on Tillerson News
Exxon Mobil (XOM)
Oil rose to a 17-month high as the market shifted focus from output cuts by OPEC & other nations to the global supply balance in 2017. Futures rose 0.3% after surging 2.6% yesterday when Saudi Arabia signaled it may cut more than initially agreed & 11 non-OPEC producers also committed to a reduction. That prompted the International Energy Agency to predict US shale output will rise next year, while the oil glut will disappear & global markets will become under-supplied in H1-2017. West Texas Intermediate for Jan delivery rose 15¢ to settle at $52.98 a barrel, the highest close since Jul 14, 2015. Volume traded was about 17% above the 100-day average. Global oil stockpiles will decline by about 600K barrels a day in the next 6 months as curbs by OPEC & its partners take effect, said the IEA, which had previously assumed inventories wouldn't drop until the end of 2017. US crude inventories probably shrank 1.5M barrels last week for a 4th straight decline. But supplies remain at the highest seasonal level in weekly data compiled by the EIA since 1982.
If the Dow is this close, it might as well go over 20K & end that drama. But it may not mean all that much. Janet will speak tomorrow & everybody will listen. Her words have the potential of ending the Trump rally. A 25 point rate hike has been well advertised. Hints on future hikes can bring an end to the rally. In addition, the more Trump says about what he will do can bring up disturbing ideas for traders, sending chills to the stock market. It's hard to believe Dow is up 1.6K in just 5 weeks since the election. Meanwhile market breadth has been drab, not a good sign.
Dow Jones Industrials